Do you have a favorite Aggron nickname? Whether you're a hardcore Pokémon gamer or just starting out, nicknaming your Aggron is a fun way to show your love for this awesome steel-type Pokémon.
In this blog post, we'll share some of our favorite Aggron nicknames from around the web.
So, without further ado, let's get started!
Best Aggron Nicknames
Panzer – German for armor, often associated with tanks
Stark – As in Tony Stark, the Marvel hero known as Iron Man
Bastion – A bastion is a defensive fortification, perfect for a big metal dinosaur
Rook – The tower piece in a game of chess, fitting for a stalwart steel type
Godzilla – It's a giant dinosaur type of thing, with a similar physique to Godzilla
Mechagodzilla – Even more fitting than Godzilla, since Aggron is a steel type
Ironhide – A popular Autobot, and a very suitable name for almost any steel type
Juggernaut – An invincible, unstoppable force, as well as a famous Marvel villain
Steeler – Similar to the NFL football team, and an obvious shoutout to Aggron's steel typing
Gundam – The name of a Japanese anime series that is host to the most well-known mecha ever
Gauntlet – A piece of medieval armor that covers the hand, often worn by knights
Metallica – A popular heavy metal band and a fitting name for any steel type
Megazord – The combined mecha used by the Power Rangers in most of their series
Ingot – A block of metal often used in smithing
Ultron – A mechanical robot supervillain from Marvel
Female Aggron Names
Hagane – The Japanese word for steel
Tamehagane – Specifically the steel that was used for Japanese swords in the past
Nakano – One of the only female samurai in all of history
Joan of Arc – Perhaps the best known female warrior in all of history
Eisen – The German word for iron
Athena – The Greek goddess of handicraft, wisdom, and war
Male Aggron Names
Brutus – A name often reserved for large creatures of great strength or rugged appearance
Spike – For the spikes/horns coming from Aggron's head
Titan – Used to describe a creature of great strength or size
Atlas – In Greek mythology, Atlas holds up the entire world on his shoulders
Armstrong – A popular fictional senator best known for the meme "nanomachines, son!"
Gigas – The Greek word for giant
Schwarzenegger – Last name of the actor who played the Terminator
Pershing – A notable post-WWII American heavy tank
Rex – Aggron may not be a T-rex, but it sure looks kind of like one
Alexander – Name of a sophisticated iron jar warrior in the hit game Elden Ring
Pokémon Nickname Inspiration
One of the most fun things about Pokémon is coming up with creative nicknames for your monsters. The options are nearly endless, and the perfect nickname can help to make your team feel more like your own. If you're looking for some inspiration, here are a few ways to come up with Nicknames for your Pokémon.
One technique is to look at the Pokémon's appearance and see if anything stands out. For example, does it have an unusual coloration? Does it have an interesting pattern on its skin? Is it particularly large or small? Any of these features can be used as the basis for a nickname. Another approach is to consider your Pokémon's personality. Is it calm and collected, or always ready for a fight? Is it friendly or shy? Again, these traits can be used to help come up with a nickname that feels appropriate.
Finally, don't forget that you can also use puns and other wordplay to create nickname ideas. For example, a Fire-type Pokémon might be nicknamed "Smokey" or "Ash". A Grass-type could be called "Chlorophyll" or "Greenbean". And a Water-type could be given the name "Aqua" or "Wave". So, whatever you do, have fun with it! After all, that's what Pokémon is all about.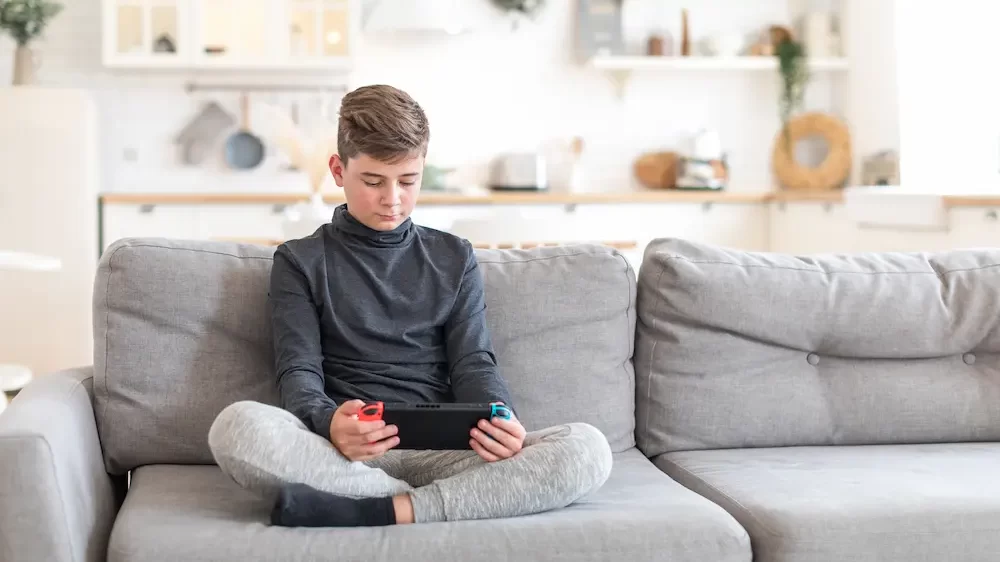 Help Choosing The Right Name
Here are a few tips to keep in mind when choosing a nickname for your Pokémon:
First, make sure that the name you choose is easy to pronounce and remember. After all, you'll be saying it a lot!
Second, try to avoid using offensive language or terms that could be considered inappropriate for younger players.
Finally, keep in mind that you can always change a Pokémon's nickname if you decide you don't like it. So, if you're not sure about a name, go ahead and try it out. You can always change it later if needed.
Conclusion
Pokémon nicknames can be a lot of fun, and there are lots of ways to come up with ideas. Whether you're looking for something based on appearance, personality, or wordplay, there's sure to be a good nickname that fits your Pokémon perfectly.
Just keep in mind some basic tips when choosing a name, and have fun with it!
Related Posts