Do you play Pokémon Go? If so, you've probably caught a Barboach or two.
Barboach is a water-type Pokémon that is found near bodies of water.
In this blog post, we will discuss some fun Barboach nicknames players to use.
Whether you're a new player or an experienced one, these nicknames will help make your Barboach gameplay more enjoyable!
The Best Barboach Nicknames
Here is our definitive list of the best nicknames for Barboach:
Loach
Jetsam
Quicksilver
Barbie
Guppy
Barracuda
Nautica
Misty
Riptide
Whiskers – referencing Barboach's evolved form, Whiscash
Gil
Seaweed
Ursula
Sailor
Albacore
Pearl
Commodore
Blu
Hooks
Fishlips
Atlantis
Trophy
Ebb
Sakana – the Japanese word for "fish"
Flippers
Coral
Foamy
Sapphire
Trident
Lily
Delta
Urchin
Whiplash
Marlon
Plata – the Spanish word for "silver"
Torrent
Piers
Comet
Adorable and Quirky Barboach Nicknames
Now let's look at some silly Barboach names that'll make you smile:
Driftwood
Finn
Skipper
Chummy
Bubbles
Fish Stick
Slimy
Chunk
Scallop
Timbers – as in the pirate saying, "Shiver me timbers!"
Leech
Sushi
Meryl Stream – as in Meryl Streep
Snorkel
Broseidon
Salty
Dinner
Scales
Squirt
Chips
Goldie – for a shiny Barboach
Mahi Mahi
Sharkbait
Splashy
Taco
Barnacle
Shipwreck
Floaty
Lagoon
Barboach Nicknames From Pop Culture
Below are some inspiring Barboach names from our favorites show and games:
Fizz – from the video game League of Legends
Nemo – from the Disney film Finding Nemo
Dory – from the Disney film Finding Nemo
Cheep Cheep – from the Mario video games
Mariana – as in the Mariana Trench
Rainbow – from the book The Rainbow Fish
Gill Grunt – from the Skylanders game series
Oscar – from the animated film Shark Tale
Angie – from the animated movie Shark Tale
Tahm Kench – from the game League of Legends
Mrs. Puff – from Nickelodeon's Spongebob Squarepants
Ponyo – from the Studio Ghibli film Ponyo
Mipha – from Nintendo's The Legend of Zelda series
Ruto – from Nintendo's The Legend of Zelda series
Wanda – from the movie A Fish Called Wanda
Jaws – from the Jaws film series
Enguarde – from Nintendo's Donkey Kong Country series
Barboach Nicknames From Myth and History
Next, check out these Barboach nicknames based on legends from the past:
Barbarossa – famed Barbary pirate and sea admiral
Neptune – god of the sea in Roman mythology
Ishmael – from the novel Moby-Dick
Kohara – god of tuna fish in Polynesian mythology
Namazu – giant fish from Japanese legend
Nessie – as in the Loch Ness Monster
Kraken – sea monster in Norse mythology
Cthulhu – from the book The Call of Cthulhu
Ikaroa – fish from Māori mythology that created the stars
Kappa – a creature from Japanese folklore
Ryujin – sea god in Japanese mythology
Pisces – from the astrological zodiac
Abaia – giant eel from Melanesian legends
Long John – as in Long John Silver from Treasure Island
Pokémon Nickname Inspiration
If you're looking for some inspiration for nicknaming your Pokémon, look no further!
Here are a few ideas to get you started.
If you have a Fire-type Pokémon, why not give it a name that reflects its fiery nature? Names like Blaze, Ember, or Inferno can be perfect for a Pokémon that packs a fiery punch.
If you have a Water-type Pokémon, on the other hand, you might want to consider a name that reflects its cool and refreshing personality. Something like Ripple, Wave, or Aqua could be perfect for your Water-type friend.
And if you have an Electric-type Pokémon, what could be more fitting than a name that honors its shocking power? Names like Bolt, Spark, or Voltage are sure to fit the bill. So whatever type of Pokémon you have, there's sure to be a perfect nickname out there just waiting to be discovered.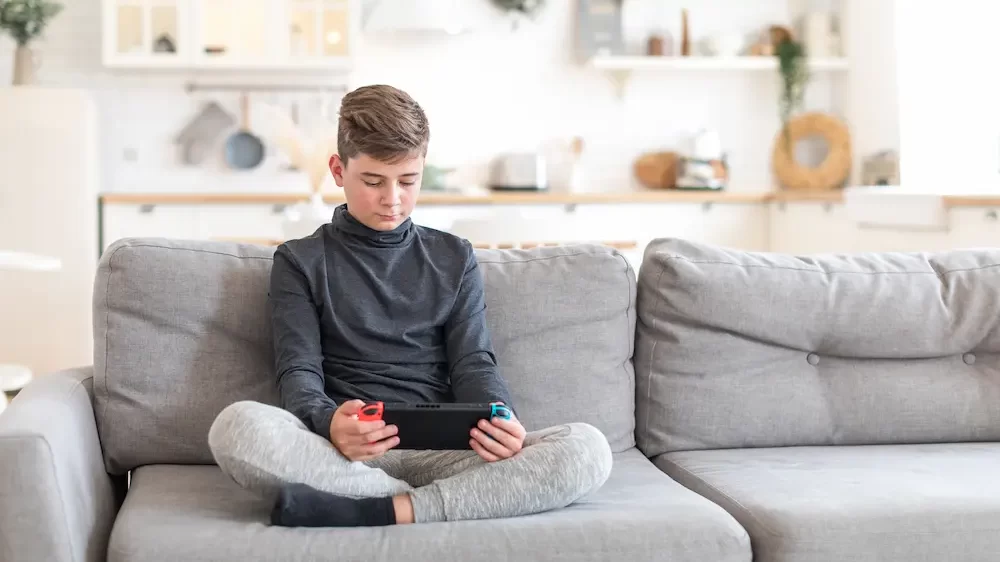 Help Choosing The Right Name
Here are a few tips to help pick the perfect name:
Consider your Pokémon's personality. Is it shy or outgoing? playful or serious? friendly or fierce? Its personality can be a great starting point for finding the perfect nickname.
Think about your Pokémon's appearance. Does it have any unique features that you think would make a good name? For example, if your Pokémon has a particularly long tail, you might want to consider a name like "Stream" or "Tidal."
Keep it simple. A nickname should be easy to remember and pronounce. You don't want to choose something that's too complicated or difficult to say.
Have fun! Naming your Pokémon is a great opportunity to be creative and have some fun. So don't be afraid to experiment and try out different names until you find the perfect one.
Conclusion
Whether you're looking for a name that reflects your Pokémon's personality or one that pays homage to its type, we've got you covered.
With so many options to choose from, there's sure to be the perfect nickname out there just waiting to be discovered. So get creative and have some fun with it!