Do you have a Dialga that needs a nickname? Dialga is one of the most popular Legendary Pokémon in the world, and it's easy to see why. This powerful creature has the ability to control time!
If you're looking for some Dialga nicknames, we've got you covered.
In this blog post, we'll provide a list of good nicknames for your Dialga.
Whether you're playing Pokémon GO or using Dialga in battle in the Nintendo games, these nicknames will help set your Dialga apart from all the others!
The Best Dialga Nicknames
Here is our definitive list of the best nicknames for your Dialga:
Legend
Draco
King
Angel
Steele
Sol
Ultimatum
Stomper
Drago
Rex
Prestige
Storm
Wings
Blu
Ollie
Komodo
Hydra
Scales
Jewel
Aegis
Smokey
Champ
Peanut
Wyvern
Glimmer
Apollo
Iron
Glider
Quicksilver
Drake
Sapphire
Chosen One
Tempest
Shadow
Diamond – as in the game Pokémon Diamond
Caesar
Time-Related Dialga Nicknames
Next, check out these nicknames based on Dialga's time wrapping powers:
Cuckoo
Prime Time
Infinity
Chrono
Sundialga – combining "sundial" and "Dialga"
Rolex
Warp
Showtime
Timewalker
Groundhog – referencing the movie Groundhog Day
Watcher
Dawn
Countdown
Patience
Gears
Sunny
Stopwatch
Eternity
Zeit – the german word for "time"
Temporal
Hourglass
Rewind
Doctor – in reference to Doctor Who
Primordialga
Casio
Dialga Nicknames From Pop Culture
Here are some fun Dialga nicknames based on shows, games, and movies:
Dormammu – from Marvel's Doctor Strange series
Ekko – from the video game League of Legends
Littlefoot – from the film The Land Before Time
Bahamut – from the game Dungeons; Dragons
Mushu – from Disney's Mulan
Toothless – from Pixar's How to Train Your Dragon
Sekiro – from the game Sekiro: Shadows Die Twice
Trogdor – from the Homestar Runner web series
Drogon – from the show Game of Thrones
Seath – from the video game Dark Souls
Godzilla – a fictional monster from Japanese films
Ridley – from Nintendo's Metroid series
Alduin – from The Elder Scrolls V: Skyrim
Zilean – from the video game League of Legends
Shenron – from the Dragon Ball anime series
Kalameet – from the video game Dark Souls
Tardis – from the Doctor Who series
Grigori – from the video game Dragon's Dogma
Norberta – from the Harry Potter series
Spyro – from the Spyro video game series
Haku – from the animated film Spirited Away
Dialga Nicknames Based On Myth And Literature
Below is a list of fascinating Dialga nicknames inspired by myths and legend:
Chronos – the personification of time in Greek myth
Jabberwock – from the book Through the Looking-Glass
Etu – from Lakota mythology
Tatzelwurm – legendary creature from Alpine folklore
Janus – god of time in Roman mythology
Father – as in Father Time
Taniwha – dragons from Māori legends
Smaug – from J.R.R. Tolkien's The Hobbit
Heh – from ancient Egyptian myth
Peluda – dragon from French folklore
Leviathan – giant biblical monster
Ryū – dragons in Japanese folklore
Sphinx – from Greek and Egyptian myth
Ouroboros – from Egyptian iconography
Druk – dragon from Bhutanese mythology
Pokémon Nickname Inspiration
When it comes to giving your Pokémon a nickname, the sky is the limit! However, if you're stuck for ideas, here are a few suggestions to get you started.
Firstly, consider your Pokémon's species and appearance. What words come to mind when you look at them? For example, a Pikachu might be described as cute, spunky, or electric.
You could also think about your Pokémon's personality. Is your Pikachu always full of energy? Maybe you could call them "Zap" or "Bolt". Alternatively, if they're more laid-back, "Pika" might be a good option.
Secondly, think about any special qualities or moves that your Pokémon has. For instance, does your Pikachu know the move Thunder Shock? You could nickname them "Thunder" or "Shock".
Alternatively, if they have the Ability Static, you might want to call them "Static". Lastly, don't forget that you can always go for something funny or cheeky! If you have a Pikachu with the right moves and Ability, why not call them "Voltage" or "Ampere"?
Ultimately, it's up to you to decide on the perfect nickname for your Pokémon friend – so have fun and be creative!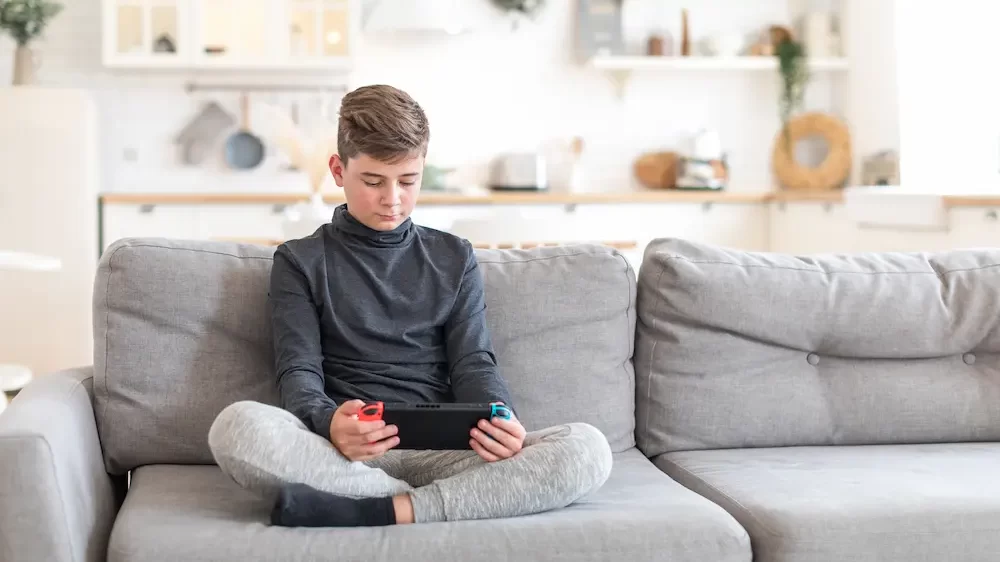 Help Choosing The Right Name
Here are some tips to help you choose the best nickname for your Pokémon:
Choose a name that is easy to pronounce.
Avoid using inside jokes or references that only you and your friends will get.
Make sure the name is not too long or too short.
Try to avoid using offensive language.
Do some research on the internet to see what other people have named their Pokémon.
Conclusion
When it comes to nicknaming your Pokémon, the sky is the limit! However, if you're stuck for ideas, we've provided a list of Dialga nicknames based on myths and literature.
Alternatively, you could try thinking about your Pokémon's species and appearance, or their personality and special qualities.
Whatever you choose, make sure it's a name that you're comfortable with and that you think your Pokémon will be happy with too!
Related Posts