Looking for Golduck nicknames? Look no further!
In this blog post, we will provide you with a list of the best Golduck nicknames for Pokémon gamers.
Whether you are a beginner or an expert, these nicknames will help you dominate your opponents in no time!
So, what are you waiting for? Read on to find the perfect nickname for your Golduck!
Best Golduck Nicknames
Here are the best nicknames for everyone's favorite duck Pokémon:
Ducky
Squirt
Feathers
Blue
Aquaduck
Wade
Ruby – referencing the gem on Golduck's head
Ariel
Mallard
Quacky
Finn
Goose
Diver
Nami
Pinch
Misty
Captain
Pacifica
Houdini
Ursula
Siren
Pearl
Sushi
Calypso
Hook
Sapphire
Webs
Chummy
Jewel
Sibyl
Claws
Psy
Indigo
Aurora
Sailor
Psychic And Water-Type Nicknames For Golduck
Below are nicknames inspired by Golduck's telepathic and water-based powers:
Mirage
Splash
Seer
Fishsticks
Torrent
Faith
Merlin
Mizutori – the Japanese for "water bird"
Typhoon
Tarot
Jetsam
Mana
Cerebro
River
Genie
Shelly
Mysterio
Drizzle
Flounder
Zen
Squall
Soul
Anchor
Oracle
Sandy
Nostradamus
Charm
Neptune
Adorable And Fun Golduck Nicknames
Now, let's look at some Golduck nicknames that are sure to make you smile:
Quakers
Waddles
Floatie
Spoonbender
Bill – as in a duck's bill
Tubs
Quackula
Dumpling
Quackerjack
Aflac – duck mascot of Aflac insurance
Eggz
Suds
Peck
Grumpy
Pringles – referencing Golduck's bill
Swimmy
Rubber – as in rubber duck
Dr Quack
Pekin – as in Pekin ducks
Flipper
Krabby
Beachbum
Guppy
Seaweed
Bubbles
Golduck Nicknames From Pop Culture
Next, check out these stellar Golduck nicknames from shows, movies, and more:
Daisy – as in Disney's Daisy Duck
Donald – as in Disney's Donald Duck
Kappa – a creature from Japanese folklore
Daffy – as in Daffy Duck from the Looney Tunes series
Howard – from the film Howard the Duck
Ming Ming – from the animated show Wonder Pets!
Scrooge – as in Disney's Scrooge McDuck
Fifi – from the movie Shrek Forever After
Darkwing – from the Disney series Darkwing Duck
Magica – from Disney animated series DuckTales
Le Quack – from the animated show Courage the Cowardly dog
Carue – from the anime and manga One Piece
Launchpad – from Disney animated series DuckTales
Mad Jack – boss in Nintendo's Donkey Kong 64
Yakky – from The Yogi Bear Show
Eggy – from Nickelodeon's The Penguins of Madagascar
Ping – from the children's book The Story About Ping
Flick – from the animated series PB;J Otter
Webby – from Disney animated series DuckTales
Ketchup – from Nintendo's Animal Crossing: New Horizons
Molly – from Nintendo's Animal Crossing: New Horizons
Huey – a nephew of Donald Duck
Dewey – a nephew of Donald Duck
Louie – a nephew of Donald Duck
Charlie – from Disney's The Million Dollar Duck
Squacky – from the TV series Jim Henson's Pajanimals
Danger – as in Danger Duck from Loonatics Unleashed
Pokémon Nickname Inspiration
When it comes to choosing a nickname for your favorite Pokémon, the possibilities are endless.
Some trainers choose names that are inspired by their own experiences, such as blazing speeds or fierce attacks. Others draw on mythology or popular culture, referencing heroes and legends from all corners of the world. And still, others choose names that reflect the unique personality or appearance of their favorite Pokémon.
Whatever method you choose, there is no doubt that a well-chosen Pokémon nickname can add an extra layer of enjoyment to the experience of adventuring with these amazing creatures.
So keep exploring, keep training, and don't forget to give some thought to what your Pokémon's perfect moniker might be!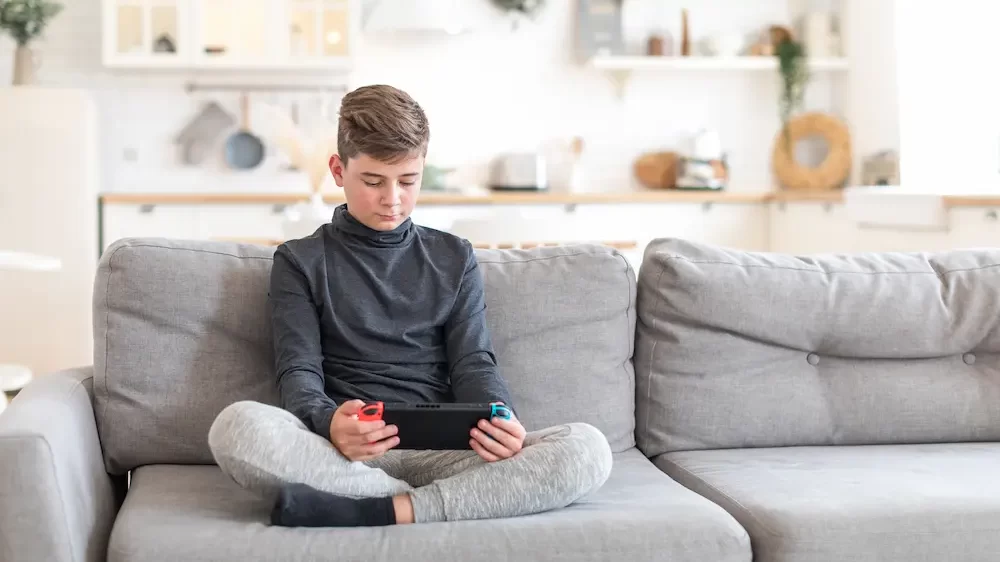 Help Choosing The Right Name
Here are a few tips that might help you choose the perfect nickname for your Pokémon partner:
Consider your Pokémon's species and its characteristics. What makes it unique?
Think about what you want your Pokémon to represent. Are you looking for a tough and battle-hardened companion or a cute and cuddly friend?
Think about the message you want to send with your Pokémon's nickname. Do you want it to be funny, cool, or something else entirely?
And finally, don't be afraid to get creative! After all, this is your Pokémon and your adventure—make it memorable!
Now that you know a little bit more about how to choose the perfect nickname for your Pokémon, the only thing left to do is get out there and start catching 'em all!
Conclusion
When it comes to nicknames for your favorite Pokemon, the possibilities are endless. You can draw inspiration from your own experiences, mythology, or popular culture. Get creative and have fun with it!
Related Posts