Lazy dog names are perfect for pets who prefer an afternoon nap over an energetic romp in the park. If your furry friend is a slow-moving English Bulldog or simply a laid-back pooch who loves to lounge around, this list of lazy names has the perfect moniker for your four-legged companion.
Featuring names inspired by a brand of recliners and a lazy girl archetype, this list has over 141 ideas to pay tribute to your dog's leisurely ways.
Read on to discover the best lazy names and find the perfect match for your lazy pooch!
Best Lazy Dog Names
If you're in search of the perfect name for your lazy dog, look no further!
Here's a list of good lazy dog names to help you find the ideal moniker for your slow-moving, afternoon nap-loving pooch.
Some breeds, like English Bulldogs, are especially known for their laid-back nature. With that in mind, we've put together a list of names inspired by their lazy characteristics.
Snooze
Dozer
Potato
Croissant
Puff
Mellow
Breezy
Chill
Napper
Loaf
Loungie
Cuddle
Teddy
Dreamy
Snuggles
Luna
Biscuit
Pajamas
Bean
Slinky
Tater
Carrots
Sniffy
Furry
Wiggly
Pippin
Bubbles
Ziggy
Rascal
Casper
Bagel
Kirby
Benny
Muffin
Dobby
Gizmo
Chunky
Dusty
Marshmallow
Shaggy
Puddles
Zorro
Bo
Brownie
Simba
Fang
Dexter
Dino
Gizzy.
Airy
Allay
Holiday
Garfield
Dawdle
Lazy Girl
Albany (brand of recliners)
Dozer
Decaf
Barnacle
Lounge
Chillin'
Bubba
Barca (inspired by BarcaLounger)
Slacker
Lazy Larry
Sloth
Couch Potato
Snore
Slowpoke
Dozer
Snoozer
Napper
Slacker
Laidback
Chill
Easy
Relaxed
Mellow
Sleepy
Lazybones
Loafer
Drowsy
Comfy
Snuggles
Dreamer
Hazy
Leisure
Remember, when choosing a name for your lazy pooch, it's essential to consider their unique personality traits and their preferred pastimes, like afternoon naps or lounging around the house.
Afternoon Nap-Inspired Names
English bulldogs are known for their lazy demeanor, making them the perfect candidates for our selection of afternoon nap-inspired names.
Below are some of the best ideas for lazy dog monikers that evoke the feeling of a peaceful, sleepy afternoon.
Siesta – A term commonly associated with a midday nap taken in warm climates.
Loll – Meaning to lay sprawled out, this name is fitting for a lazy pooch who loves their afternoon naps.
Albany – Named after a brand of recliners, an Albany sounds like a cozy, slow-moving dog.
Koala – These adorable animals are known for their restful, lazy nature, making this a great name for your furry friend.
Delicate – A lazy girl's perfect name, it embodies the gentleness and grace of quiet, relaxing moments.
Floppy – When you think of a floppy-eared dog, you can't help but imagine a pup that's always ready for a nap.
Ramble – Meaning to move in a lazy fashion, Ramble is a fitting name for your slow-moving dog who enjoys taking breaks throughout the day.
These sweetheart options on the list of lazy dog monikers not only capture the essence of an afternoon snooze but also showcase the lovable laziness of your furry friend.
Don't hesitate to find the perfect moniker from these creative options for your relaxed, nap-loving companion.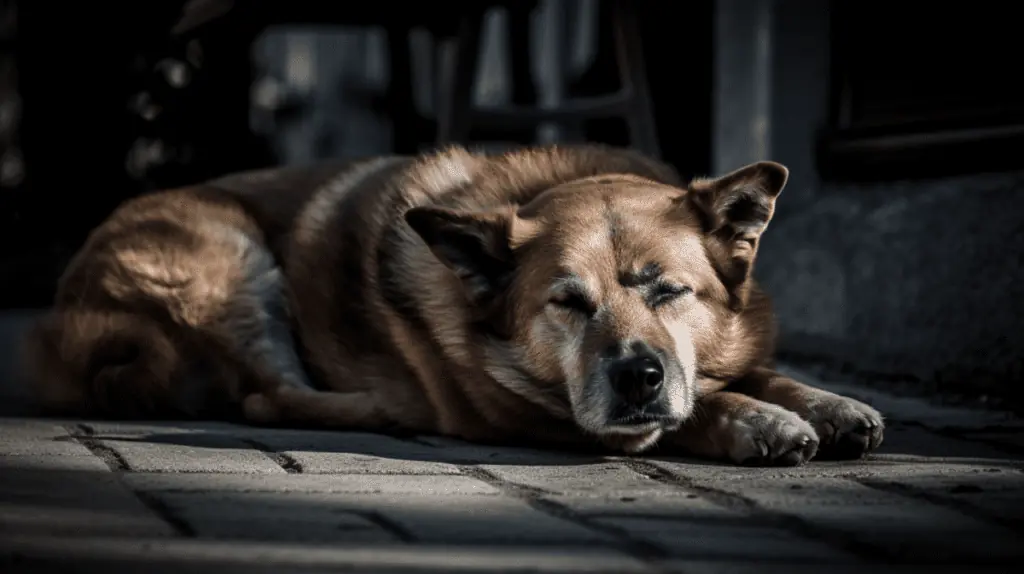 Brand of Recliners Inspired Names
If you're a fan of comfortable furniture and want to choose a name for your lazy dog that reflects your love for relaxation, consider these recliner-inspired names:
La-Z-Boy: A popular brand of recliners, perfect for a slow-moving pooch who loves an afternoon nap.
Lane: Another well-known recliner brand name for a cozy, lazy pooch.
Barcalounger: A playful twist on the name of another reputable recliner brand, ideal for a lazy girl or boy.
Stressless: Inspired by a brand of ergonomic recliners, this name suits an English Bulldog or any dog who loves to relax and unwind.
Reclina: A name that combines "recline" and "lazy," perfect for a list of lazy names.
Relaxo: A cute and clever name that embodies the very essence of a lazy dog who loves to nap and lounge.
Lazy English Bulldog Names
English Bulldogs, known for their slow-moving nature, are an ideal breed for lazy dog monikers. With their afternoon naps and laid-back personalities, finding a fitting name for your lazy pooch is easy.
Considering their love for lounging, incorporating the idea of a lazy girl or a brand of recliners can make for fun and unique names.
Here are some English Bulldog names inspired by your search:
Dozer
Laze
Scooby
Slug
Loose
Ham (After hammock)
Pokie
Potter
Coucher
Lane (A brand of recliners)
Caesura
Napper
Snoozer
Additionally, you can find more inspiration from popular names for English Bulldogs like Fifi, Lola, and Winnie mentioned on Hey Djangles.
Remember to keep your Bulldog's personality in mind when choosing the perfect lazy dog name to ensure it's the best fit.
Lazy Girl-Inspired Names
If you have a lazy pooch who loves afternoon naps and slow-moving activities, finding a suitable name might be challenging.
To make your job easier, we've compiled a list of lazy dog names inspired by a lazy girl theme:
Loafy
Resty
Pillow
Slacky
Napper
Snoozy
Doze
Lounge
Doozer
Couchie
English Bulldogs and similar breeds are known for their laid-back attitudes and are the perfect candidates for these types of names.
In addition, you might want to consider naming your lazy pooch after a brand of recliners like Lane, LazyBoy, or La-Z-Girl, as it reflects their affinity for cozy spots to relax.
When browsing through this list of lazy dog names, remember that the most important factor is choosing a name that fits your dog's unique personality and is meaningful to you.
Slow-Moving Dog Names
English bulldogs, known for their laid-back nature, often embody the essence of slow-moving canines.
In this final section, we'll explore lazy dog monikers inspired by leisurely afternoons and relaxed attitudes.
For dogs who enjoy an afternoon nap, consider names like:
Napper
Drowsy
Snooze
Dozy
Slumber
Inspired by a brand of recliners, some names are perfect for your lazy girl or lazy pooch who loves to lounge:
La-Z-Boy
Lane
Rocky
Swivel
Reclina
This list of dog names showcases those specifically tailored to slower-moving canines:
Turtle
Snail
Slug
Glacial
Lazybones
Cruiser
Amble
Creep
Plod
Loafer
With this final collection of options, you can find the perfect name for your easygoing and relaxed furry friend.
Related Posts