Do you have Trapinch in your Pokémon game? If so, you may be looking for a good nickname for it.
In this blog post, we will provide a list of Trapinch nicknames that you can use. These nicknames are perfect for gamers who want to give their Trapinch an interesting and unique name.
So, whether you are just starting your game or you have been playing for a while, these nicknames will help you stand out from the crowd!
Let's dive in.
Best Trapinch Nicknames
Coral
Dino
Doombug (or Bug of Doom)
Egg
Ginger
Koi
Little Star
Mantis
Peachy
Pinkie
Rocket
Rocky
Stone
Stony
Sunburn
Trap
Twinkle
Female Trapinch Nicknames
Ahana – from the little ford (Irish)
Alani – orange tree (Hawaiian)
Aleida – small and winged (Latin)
Alona – little rock (Hebrew)
Alya – a star (Arabic)
Amber – golden fossilized resin (Arabic)
Anani – orange tree with birds (Biblical)
Andromeda – constellation (Greek)
Aranchi – orange fruits in Ethiopia
Azahar – orange blossoms in the Mediterranian
Bellatrix – a star (Latin)
Chara – a star (Greek)
Charlotte – petite (French)
Eterna – eternal (Latin)
Gaia – rock from the earth (Greek)
Gemma – precious stone (Italian)
Germaine – small sprout (French)
Halle – rock (Norse)
Jacinthe – orange-red (French)
Jemima – little dove (Hebrew)
Kiara – small (Celtic)
Kitsu – orange or tangerine (Japanese)
Lantana – verbena plant (Latin)
Loma – born on the small hill (Native American)
Lyra – a constellation (Greek)
Melina – little honey (Greek)
Mikan – orange (Japanese)
Mimosa – a star (Greek)
Navi – a star
Nerenxa – bitter orange (Albanian)
Nerola – orange blossom (Italian)
Orenji – orange (Japanese)
Prunella – little plum (Latin)
Rochelle – a small rock (French)
Rosetta – small rose (Italian)
Saffron – yellow-orange spice (French)
Santara – tangerine (Indian)
Sienna – reddish-orange color (Italian)
Sirrah – a star (Arabic)
Sziena – reddish-orange colored sands (Hungarian)
Tawny – golden brown (Irish)
Tigerlily – orange flower
Tira – small village (Hebrew)
Vega – a star (Arabic)
Yuzana – orange blossom (Buddhist)
Zaniah – a star (Arabic)
Male Trapinch Nicknames
Aanik – smallest source of existence (French)
Aden – small but fierce (Irish)
Adnah – small or pleasurable (Bibilical)
Ahuatzi – small oak (Aztec)
Altair – a star (Arabic)
Arrakis – a star (Arabic)
Atheron – small athelhere's town (English)
Attila – little father (Turkish)
Auburn – orangy brown (French)
Barnard – a star (German)
Becket – little brook (English)
Bogart – small bowl (Gaelic)
Bolan – little poet (Irish)
Booth – small place (English)
Brigham – little village near the bridge (English)
Cairn – mound of stones (Scottish)
Cam – orange fruit (Vietnamese)
Carrick – rock (Celtic)
Cathan – little battler (Irish)
Craig – rock (Scottish)
Cyrus – sun (Persian)
Daidai – orange (Asian)
Dalzeil – small field (Scottish)
Dumas – of the little farm (French)
Egan – little fire (Irish)
Eonan – little Adam (Irish)
Feeny – small raven (Irish)
Garfield – the cartoon cat
Garnet – a star
Garvan – rough little one (Irish)
Hagan – a fire small in size (Irish)
Keid – a star (Arabic)
Kio – a star (Chinese)
Kirros – orange (Greek)
Mannix – a small monk (Irish)
Marceau – little warrior (French)
Nash – a star (Arabic)
Neroli – orange blossom trees in Italy
Newt – small salamander (English)
Oisin – small deer (Irish)
Orion – a constellation (Greek)
Paolo – small (Irish)
Parkin – little peter (English)
Perran – little one (Irish)
Perseus – a constellation (Greek)
Quintas – small estate (Spanish)
Rigel – a star
Roark – rock (Scottish)
Rufus – red-haired men
Rusty – red hair
Silu – rock (Indian)
Torma – magic rock (Tibetan)
Torsten – Thor's stone (Scandinavian)
Winston – joy stone (English)
Wolfstan – the wolf's stone (English)
Pokémon Nickname Inspiration
For many Pokémon fans, coming up with the perfect nickname for their favorite creatures can be almost as much fun as training them for battle. After all, a clever or unusual nickname can say a lot about a trainer's personality and style.
So where do trainers start when they're looking for nickname inspiration? Well, there are a few different places they can look.
First, they can look to the Pokémon's own appearance or behavior for ideas. For example, a trainer might name their speedy Pikachu "Lightning." Or, they might name their tough Machamp "Brawler."
Another place trainers can look for nickname inspiration is in popular culture. For instance, a trainer might name their water-type Blastoise after the character of Aqua from the "Kingdom Hearts" video game series.
Ultimately, it's up to each trainer to decide what kind of nickname is right for their Pokémon. But with a little creativity, coming up with the perfect moniker can be half the fun of collecting these amazing creatures.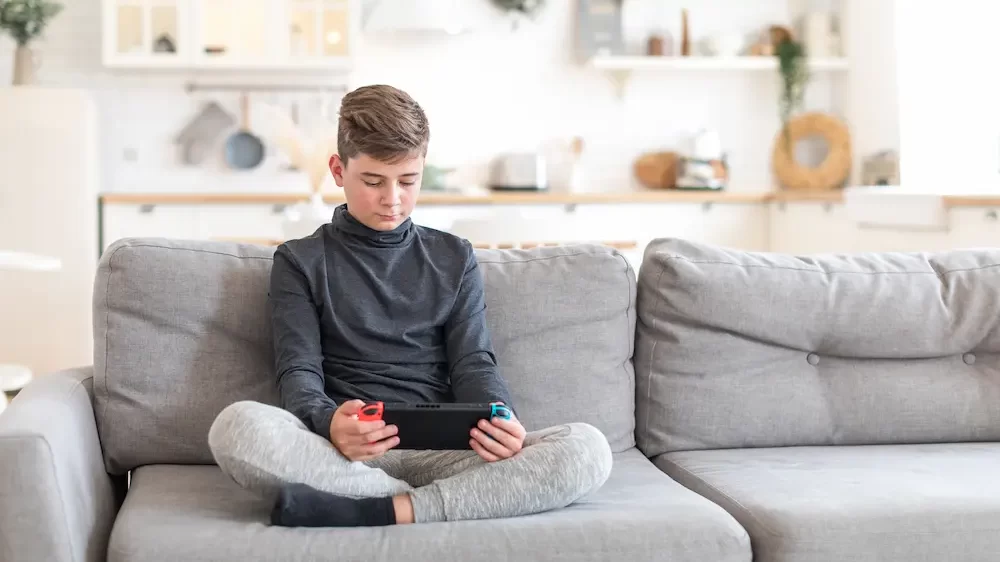 Help Choosing The Right Name
Here are a few tips to help you choose the right name for your Pokémon:
Think about your Pokémon's personality. Is it tough? Gentle? Silly? Shy? Naming your Pokémon something that reflects its personality can be a fun way to make it feel like part of the family.
Keep it short. Long names may be difficult for your Pokémon to learn during battle.
Avoid using profanity or offensive language. Not only is this rude, it could also get you into trouble at official Pokémon events.
Be creative! There are no rules when it comes to naming your Pokémon. So have fun, and let your imagination run wild!
Conclusion
Whether you're looking for a clever nickname that reflects your Pokémon's personality or you want to pay homage to a pop culture icon, there are plenty of options when it comes to nicknaming your favorite creatures.
So get creative and have fun with it!
Related Posts