Do you have an Espeon in your Pokémon game? If so, you're probably looking for a good nickname for it.
In this blog post, we will discuss some of the best nicknames for Espeon. We'll also provide some tips on how to come up with your own nicknames.
So whether you're just starting out with Espeon or you've been playing for a while, read on for some great nickname ideas!
Best Espeon Nicknames
Curly
Velvet
Bucky
Dante
Stitch
Captain
Sunrise
Moon
Highness
Puff
Ethereal
Glow
Nemesis
Jewel
Trance
Lancer
Whimsical
Turbo
Blink
Perry
Toodle
Dizzy
Starfall
Clover
Nessa
Ovie
Hikari
Kitkat
Mana
Nova
Destiny
Freya
Glam
ESPN
Prism
Dawn
Sugar
Nocturne
Mirage
Berlioz
UFO
Pastel
Coral
Light
Picasso
Solar
Delphi
Kiki
Psycat
Jabber
Solis
Whimsy
Crown
Eternity
Houdini
Faith
Gumdrop
Legend
Espy
Seer
Serenity
Sparky
Siri
Cosmos
Zephyr
Tails
Gem
June
Petal
Wisp
Buttons
Mist
Sorcery
Hipster
Ellis
Petrie
Ziggy
Coco
Twinkle
Dusty
Professor
Cosmic
Psyche
Zen
Zelda
Sherry
Polaris
Smoky
Lilac
Wish
ESPer
Skye
Skip
Bubblegum
Gran
Soul
Atlas
Shazam
Aster
Cloud
Espeonage
Pixel
Sorcerer
Nox
Dice
Ace
Fantasia
Salem
Pandora
Spyre
Sakura
Mystic
Xenon
Ray
Whiskers
Witch
Espurr
Meteor
Paris
Paradox
Candy
Mystique
Biscuit
Sola
Andromeda
Morgana
Styx
Fey
Vision
Star
Neon
Bond
Saturn
Genie
Gigi
Borealis
Magic
Siren
Mystery
Violet
Fluffy
Priya
Harbinger
Buddy
Opal
Sparkles
Mysterio
Stardust
Solstice
Junior
Nebula
Mage
Royal
Aura
Comet
Shadow
Ven
Percival
Presto
Oracle
Cher
Sol
Orchid
Orion
Speedy
Spoons
Catnip
Purrple
Marvel
Whisper
Prophet
Bubbles
Ame
Jinx
Silky
Umbra
Anomaly
Venus
Fret
Echo
Pepper
Premonition
Zenith
North Star
Pluto
Soda
Sultan
Potter
Spells
Starfire
Eclipse
Sunset
Enchanter
Enigma
Mantle
Starlight
Kat
Pearl
Dusk
Void
Lucia
Clarity
Etude
Skipper
Misty
Pixie
Persia
Colby
Regal
Mystical
Neo
Fantasma
Tarot
Dreamer
Aristotle
Einstein
Kira
Wisteria
Eos
Jello
Vee
Shooting Star
Spirit
Admiral
Galaxy
Halo
Muse
Ragnarok
Dream
Grace
Karma
Sassy
Wizard
Twilight
Best Nicknames For A Male Espeon
Gandalf
Russell
Galileo
Merlin
Draco
Phil
Vader
Luke
Charles
Gordon
Cerberus
Aaron
Michael
Glinda
Gideon
Apollo
Percy
Adonis
Percival
King
Mercury
Dumbledore
Otto
Xavier
Prometheus
Miles
Gary
Houdini
Hermes
Skywalker
Nico
Anakin
Magneto
Garry
Harry
Elvis
Jack
Rick
Emperor
Rich
Arthur
Lumiere
Professor X
Spock
Steve
Leonardo
Best Nicknames For A Female Espeon
Carrie
Ellie
Willow
Jessica
Zelda
Stella
Medusa
Rosalyn
Belle
Tinkerbell
Phoebe
Jasmine
Angel
Jane
Princess
Rose
Rosie
Aurora
Tina
Lola
Roxy
Anastasia
Olivia
Lilian
Freya
Celeste
Cassandra
Molly
Matilda
Sabrina
Calypso
Cleopatra
Gwen
Anabelle
Aria
Hermione
May
Wanda
Kitty Pryde
Serena
Duchess
Jean Grey
April
Lucille
Beatrice
Minerva
Bellatrix
Sailor Moon
Trixie
Katniss
Nala
Artemis
Persephone
Leia
Layla
Roxanne
Iris
Amethyst
Daphne
Susie
Izzie
Juliet
Best Nicknames For Shiny Espeon
Juniper
Cucumber
Green Day
Emerald
Eve
Mint
Green Tea
Terra
ET
Jade
Marie Curie
Meadow
Evergreen
Ivy
Gardenia
Elphaba
Olive
Envy
Gaia
Yoda
Green Apple
Peridot
Pickle
Sherwood
Gamora
Dandelion
Pokémon Nickname Inspiration
When it comes to naming your Pokémon, the options are endless. However, if you're looking for some inspiration, consider using nicknames inspired by popular culture.
For example, you could name your Pikachu after the electrifying character from the Marvel universe, Thor. Or, if you're a fan of the Harry Potter series, you might want to name your Charmander after Harry's loyal friend and fellow wizard, Hermione. Of course, you can also use nicknames inspired by real-life people or animals. For instance, you could name your carrier pigeon Pokémon after Amelia Earhart or your water-type Pokémon after your favorite ocean animal.
Ultimately, the sky's the limit when it comes to finding Pokémon nickname inspiration, so have fun and be creative!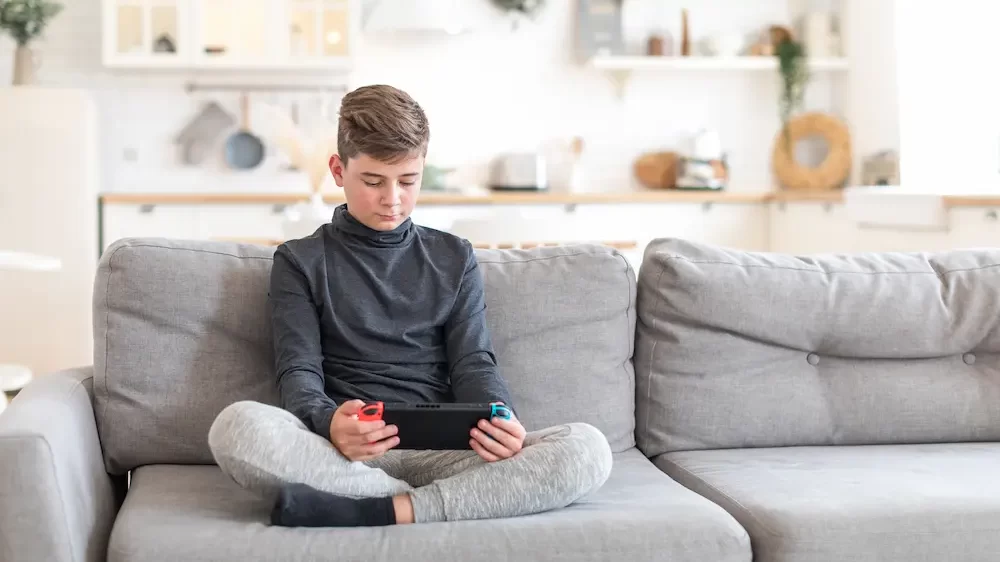 Help Choosing The Right Name
Here are a few tips to help you choose the perfect nickname for your Pokémon:
Consider your Pokémon's personality and appearance. Does it have any unique features that could inspire a creative nickname?
Think about your favorite TV shows, movies, books, or video games. Are there any characters that would make a good namesake for your Pokémon?
If you're struggling to come up with a nickname on your own, there are plenty of online Pokémon name generators that can help.
Ultimately, the most important thing is to have fun and be creative! After all, it's your Pokémon and you can call it whatever you like.
Conclusion
Naming your Pokémon can be a fun and creative process, but sometimes it can be tough to come up with the perfect name. If you're struggling to come up with a nickname on your own, there are plenty of online Pokémon name generators that can help. Ultimately, the most important thing is to have fun and be creative! After all, it's your Pokémon and you can call it whatever you like.
So, what are you waiting for? Start brainstorming some fun and creative nicknames for your Pokémon today! Who knows, you might just come up with the next big thing.
Related Posts