Choosing the perfect name for your furry friend can be a fun and creative endeavor, especially when you explore the world of funny dog names. Dogs often bring joy and laughter into our lives, thus the perfect moniker can highlight their goofy and endearing nature. Showcasing their unique personalities with a hilarious or punny name can make your bond with your canine companion even more special.
From popular culture-inspired names like Chewbacca and Artoo Dogtoo, to clever wordplays like Bark Twain and Virginia Woof, there's a diverse selection of humorous dog names out there. In homage to your favorite hobbies or pop culture icons, these names can inspire smiles and spark conversations among fellow pet lovers.
Remember, there's no right or wrong decision when it comes to naming your dog, so why not have a bit of fun with it? Explore the realm of funny dog names, and you might just find the ideal representation of your pet's unforgettable personality.
Section 1: Best Funny Dog Name Ideas
Funny dog names can bring joy and spark conversations with fellow pet lovers. In this section, we will discuss the top 50 funny dog names, including boy dog names and girl dog names.
1-25 Best Names
Artoo Dogtoo
Kanye Westie
Little Bow Wow
Notorious D.O.G.
Taco
BamBam
Bamboo
Barkley
Beau-Dacious
Bitsy
Brian
Brunhilda
Butterball
Buzz Pawldrin
Chewbacca (Chewy)
Chocolate Chip
Clive
Dobby
Doris
Eggroll
Elvis
Fabio
Frodo
Hairy Pawter
Hashtag
26-50 Best Names
Huckleberry Jim
Milkshake
Mister Moxie
Muttley Crue
Cookie Monster
Ewok
Muttley
Cru
Sir Francis Bacon
Bam Bamous
Beau Dacious
Bitsyness
Brian Gruffin
Brunhilda Viking
Butterball Fred
Buzz Lightfoot
Chewie Bubblegum
Choco Chip McFlip
Clive Barkington
Dobby Woof
Doris Barkshire
Eggy Rollins
Elvis Pawsley
Fabio Fluffykins
Frodo Bagginsdottir
Which of these names stands out to you? Enjoy the heartwarming moments and laughter that these names will bring to you and your playful pup.
Section 2: Good Funny Dog Names
1-25 Good Names
dog name ideas come in all shapes and sizes. Here are some funny and unique choices:
50 Scent
Snoop Dog
Kanye Westie
Groucho Barks
Markie Mark
Liberace
Calamity Jane
Mini-Pearl
Cinder Ella
Biggie Smalls
James Earl Bones
Jabba the Mutt
Ma Barker
Mr. Bean
Catherine Zeta Bones
Little Bow Wow
Notorious D.O.G.
Taco
Verdell
Harvey
Sh*thead
Hooch
Chance
Scrappy Doo
Jerry Lee
26-50 Good Names
Here are more dog name ideas that will make you laugh:
K-9
Lassie-Go-Lightly
Bark Obama
Dognald Trump
Winston Woof
Dogzilla
Wilfur
Poodles von Schnauzerberg
Air Bud
Big Woofer
Baloo
Mufasa
Charlie Barkin
Goodie Paw-shoes
Sir Wag-a-Lot
Pup Tart
Woofgang Pup
Spark Pug
Pugly Wugly
Fuzzeroni
Puppaccino
Pooch Scooch
Jiggly Fluff
Puptastic
Sir Barks-a-Lot
Section 3: Funny Female Dog Names
In this section, we will explore girl dog names focusing on funny ones!
1-25 Female Names
Winnie
Peaches
Ladybug
Beyonfleas
Chewbarka
Katy Pawry
Tailor Swift
Barkarella
Pooches Grigio
Mary Puppins
Furryoncé
Woofie Goldberg
Fleas Witherspoon
Pupcake
Amberlance
Virginia Woof
Sarah Jessica Barker
Jane Pawsten
Marilyn Mongrowl
Chewlisa
Dolly Pupton
Barkina Jolie
Pupsicle
Cara-mel Barker
Tina Spay
I wonder, who came up with these hilarious names?
26-50 Female Names
Lady Paws
Boopella
Maribopped
Jelly Bean
Glinda the Good Woof
Princess Puptart
Dorito Paws
Meryl Sheepdog
Pawshley Tisdale
Pawdrey Hepburn
Muddy Paws
Pawperoni
Twiggy Smalls
Starfleas
Fidolina
Chalupa Batman
Gigibark
Fleaoncé
Cleopatra Woofington
Flufferella
K9 Kardashian
Simba Bark
Stardust Twinkle
Barklyn Decker
Bonnie Barko
Who knew naming a dog could be so much fun and creative?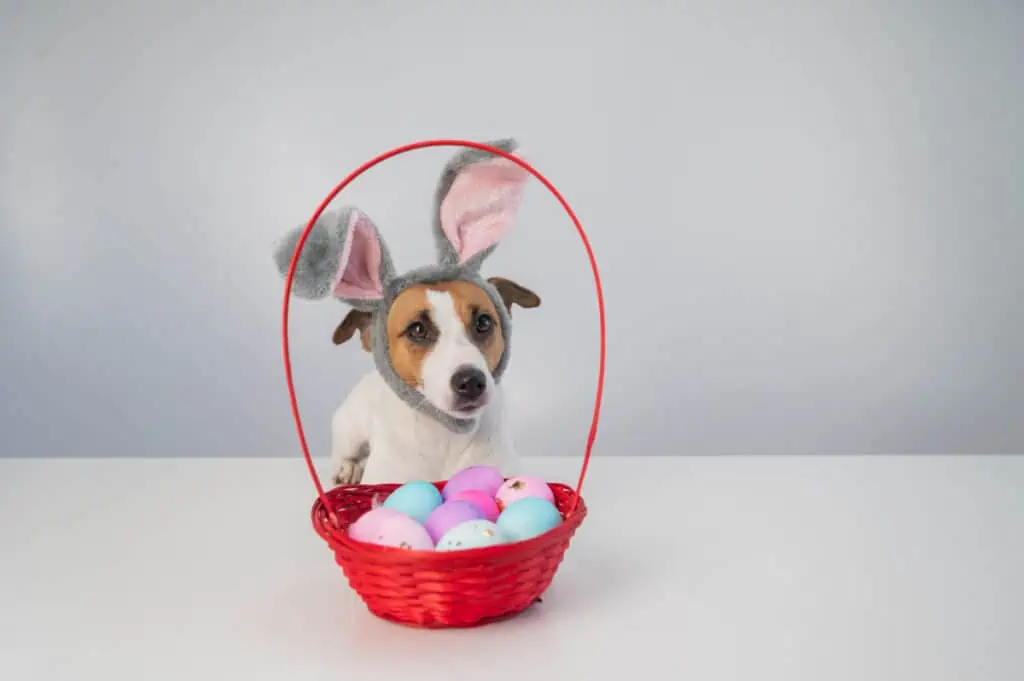 Section 4: Funny Male Dog Names
1-25 Male Names
boy dog names can be funny and bring a smile to everyone's face. Let's start with the first 25 humorous options:
Jim Barkson
Nacho Paws
Bruiser Biscuit
Bark Twain
Charles Barkley
Doggie Smalls
Sir Barks-a-Lot
Chewbarka
Groucho Barks
Hairy Paw-ter
Indiana Bones
Mr. Sir Chomps-A-Lot
Beowoof
Bark Zuckerberg
Orville Redding-Barker
Santa Paws
Winston Furchill
Pablo Escobark
Fido Castro
Neil Armsdog
Pug-casso
Sir Licks-a-Lot
Snoopy Dogg
Butch Sniffidies
Lord Barkington
26-50 Male Names
Here are 26-50 more funny male dog names for you to choose from:
Kanye Westie
Lick Jagger
Fur-nando Alvarez
Artoo Dogtoo
How about a Lord of the Rings-inspired name? Barkimir!
James Earl Bones
Furry Lewis
Hound Solo
Elvis Pawsley
Tony Barkana
The Notorious D.O.G.
Wolfgang Amadogus Mozart
J. K. Howling
Bark Simpson
Alexander the Wag
Franz Furdinand
Louie the Bark
Mutt Romney
Anderson Pooper
McTail Brabbler
Pollock the Barking Thrabber
Fozzie Paws
Otis Barkingham
Theodore Ruffsevelt
Charles Dogwin
With so many funny choices, finding the perfect name for your male dog should be a breeze!
Section 5: Unisex Names
Sometimes it's difficult to decide if a dog name should be masculine or feminine, so why not choose one that can work for both? These unisex names are not only funny, but also perfect for any puppy regardless of their sex. Feel free to explore these hilarious options and see if any of them might be the right fit for your new furry friend.
1-25 Unisex Names
Waffles – Who doesn't love a good breakfast treat?
Barkley – A playful spin on a popular human name.
Nugget – A small and adorable nickname for a small and adorable pup.
Tofu – For the health-conscious dog owner.
Wifi – A modern twist for a tech-savvy pup.
Gizmo – Perfect for a little gadget-like pup.
Bean – Simple, fun, and easy to call out.
Pickle – A sour but humorous name for your dog.
Nacho – Who doesn't like cheesy names?
Jellybean – For a sweet and colorful puppy.
Panda – A cute name for black and white dogs.
Fuzz – For a fluffy pup who's always shedding.
Chewie – Wookiee inspired, but suitable for any dog breed.
Muffin – A sweet and fluffy name for your pet.
Sneakers – A shoe-in for a fast and sneaky dog.
Boomer – For a pup with an explosive personality.
Pixel – A techy name for a digital age dog.
Slinky – For the dog that's always on the move.
Noodle – A funny and twisty name for a long-bodied pup.
Poptart – A sweet and fruity name.
Banjo – A musical name for a melodious pup.
Frisbee – For a pup who loves to play fetch.
Mango – A fruity name for a tropical pup.
Rocket – For a dog that's always shooting off with energy.
Sushi – A delicious name for food-loving dog parents.
26-50 Unisex Names
Marshmallow – For a soft and squishy pup.
Oreo – A tasty name for a black and white dog.
Cupcake – A sugary sweet name.
Taco – A spicy and fun option for your pet.
Skittles – A colorful and joyful name.
Cheeto – Perfect for a pup with an orange hue.
Twix – A candy-inspired name for a sweet dog.
Biscuit – For a pup who loves treats.
Nimbus – A majestic, cloud-like name.
Pepsi – A bubbly name for an energetic pup.
Snickerdoodle – A funny name inspired by a cookie.
Latte – A perfect name for a coffee-loving owner.
Flip-flop – For a dog who loves the beach.
Churro – A sweet and sugary snack-inspired name.
Pepperoni – A cheesy name for a pizza-loving pup.
Popcorn – A salty name for a dog who loves movie nights.
Macaroni – A fun pasta-inspired name.
Spud – A great name for a potato-like pup.
Sprinkles – A festive name for a happy and playful dog.
Squirt – For a dog who's small but full of energy.
Tater Tot – An adorable name for a small pup.
Velcro – For a dog who always sticks by your side.
Whiskey – A strong name for a strong pup.
Yo-yo – A classic toy-inspired name for a playful dog.
Ziggy – A fun and funky name for a spirited pup.
With these unisex dog names, you'll be sure to find a brilliant and funny name for your furry best friend. Happy naming!
Section 6: Cool Names
1-25 Cool Names
dog names can be as unique and cool as the pups themselves. Here's a list of 25 cool dog names that will make your furry friend stand out:
Yoda – A wise choice for Star Wars fans.
Frodo – Perfect for Lord of the Rings enthusiasts.
Hendrix – A rocking name after the guitar legend.
Chewbacca – For furry pups that resemble the friendly Wookiee.
Neo – A name inspired by the Matrix's main character.
Bolt – A fitting name for energetic dogs.
Ripley – Inspired by the kick-butt character in the Alien series.
Gandalf – Another excellent choice for Tolkien fans.
Storm – A powerful name, perfect for strong dogs.
Zeppelin – A great moniker for classic rock lovers.
Harley – Perfect for pups that love to roam outdoors.
Kahuna – A cool name for those with an affinity for surfing.
Jagger – A name that's got the moves like its namesake, Mick Jagger.
Spartacus – For dogs with a strong and mighty presence.
Rebel – An ideal choice for determined, independent pups.
Thor – A strong name for a mighty dog.
Arya – A great name for feisty pups, inspired by the Game of Thrones character.
Archer – Perfect for agile and skilled dogs.
Falcon – A cool name that soars to new heights.
Trinity – Inspired by the Matrix trilogy's female protagonist.
Vader – A bold choice for Star Wars enthusiasts and imposing dogs.
Wolverine – Suitable for dogs with a wild, untamed spirit.
Django – A cool and trendy name inspired by the movie Django Unchained.
Rogue – Ideal choice for adventurous dogs that like to defy expectations.
Xena – A fierce name for warrior-like pups.
26-50 Cool Names
The list of cool dog names continues with another 25 fantastic options:
Katniss – Inspired by the tenacious protagonist of the Hunger Games series.
Cap – Short for Captain America, a heroic name for a brave dog.
Loki – A great name inspired by the Norse god of mischief.
Sansa – A regal name, perfect for dogs with a regal demeanor.
Zeus – The name of the king of gods, fitting for a noble pup.
Tarzan – Ideal for dogs that enjoy exploring the great outdoors.
Bane – A powerful and imposing name for strong, fierce dogs.
Eleven – A quirky name inspired by the young heroine from Stranger Things.
Atlas – Holding the world on their shoulders, a name for robust and reliable dogs.
Rocket – Blasting off with a cool name for high-energy pups.
Phoenix – A mythical name for dogs that rise above challenges.
Maverick – Emblematic of dogs that have a strong, independent nature.
Groot – A quirky name that Guardians of the Galaxy fans will love.
Olympia – A name that speaks to athletic prowess.
Colossus – A name suited for large, powerful dogs.
Beowulf – A legendary name for heroic dogs.
Raptor – A predatory name for those of the canine hunting variety.
Leviathan – A mythical creature-inspired name for larger dogs.
Icarus – A name fit for dogs with a bold, daring spirit.
Aspen – Inspired by the beautiful snowy locale of Aspen, Colorado.
Blaze – A fiery name for dogs with boundless energy.
Cleo – A short, regal name for elegant pups.
Echo – An intriguing and mysterious name for a captivating dog.
Ramsay – A strong name inspired by the late chef Gordon Ramsay.
Tempest – A fitting name for dogs that are as unpredictable as the weather.
Section 7: Badass Names
Friendly introduction: Welcome to our badass dog names collection!
1-25 Badass Names
In this section, let's explore 25 badass dog names. Check out these creative options:
Zeus
Xena
Aries
Hermes
Poseidon
Hades
Spartacus
Leo
Hercules
Artemis
Rambo
Spike
Duke
Rocco
Butch
Floyd
Dominic
Rocky
Gus
Vinnie
Ute
Becker
Khutu
Boudicca
Harriet
Looking for a badass name with a twist of humor? Consider Yoda as an unconventional, yet entertaining option!
26-50 Badass Names
Moving on, here are 25 more badass dog names for your fierce companion:
Tubman
Margaret
Fuller
Marie
Curie
Mary
Seacole
Maya
Angelou
Melita
Norwood
Rosa
Parks
Bane
Storm
Thor
Odin
Blaze
Avalanche
Maverick
Ragnar
Stryker
Gunner
Jinx
Fury
Happy naming, and may your dog wear their badass name with pride!
Section 8: Unique Names
Unique dog names to make your furry friend stand out!
1-25 Unique Names
Admiral
Captain
Drizzle
Eagle
Fandango
Gizmo
Hendrix
Icarus
Jenga
Kaboom
Lemur
Maverick
Nimbus
Oracle
Pippin
Quantum
Ragnarok
Sasquatch
Titan
Ultraviolet
Vesuvius
Whirlwind
Xanadu
Yoda
Yeti
26-50 Unique Names
Zap
Asteroid
Blaze
Cosmo
Dragon
Einstein
Flapjack
Gouda
Harpoon
Igloo
Jalapeño
Koala
Lobster
Meteor
Nacho
Outlaw
Pancake
Quartz
Ravioli
Sherlock
Tofu
Ursa
Viper
Wombat
Zeppelin
Section 9: Catchy Names
Dog names can be creative and fun, making your furry friend truly stand out. In this section, we present a list of 50 catchy dog names inspired by various themes, including food. Let's get started!
1-25 Catchy Names
Pup Tart
Bark Twain
Chewbarka
Bagel
Furberry
Gumbo
Meatball
Muffin
Noodle
Oliver Twist
Peanut
Picasso
Pickle
Potato
Sherlock Bones
Waffle
Alfredo
Banjo
Cupcake
Dumpling
Frida Pawlo
Huckleberry
Indiana Bones
Marsmallow
Ramen
What could be more delightful than a dog named Pup Tart? Food-inspired dog names are a unique and entertaining option for your pet's name.
26-50 Catchy Names
Salsa
Sashimi
Snickers
Tater Tot
Tofu
Woofgang Pup
Ziti
Astro
Bubbles
Cactus Jack
Canoli
Fritter
Hashtag
Kale
Lady Dogiva
Mojito
Oreo
Papillon
Quinoa
Ravioli
Snickers
Taco
Tiramisu
Vegemite
Won Ton
Remember, it's important to choose a name that reflects your dog's unique personality and brings a smile to your face. Enjoy naming your canine companion!
Section 10: Cute Names
In this section, we will explore some cute and funny dog names for your furry friend.
1-25 Cute Names
Eggroll
Butterball
Nugget
BamBam
Bitsy
Beau-Dacious
Sir Francis Bacon
Barkley
Brian
Brunhilda
Buzz Pawldrin
Chewbacca (Chewy)
Chocolate Chip
Clive
Dobby
Doris
Elvis
Fabio
Frodo
Hairy Pawter
Hashtag
Huckleberry
Jim
Milkshake
Mister Moxie
Isn't it fun to explore these quirky dog names?
26-50 Cute Names
Muttley Crue
Artoo Dogtoo
Bamboo
Ripley
Mary Puppins
Kanye Westie
Little Bow Wow
Notorious D.O.G.
Taco
Agent Barkley
Bark Twain
Chewbarka
Flea-nardo DiCaprio
Poochius Maximus
Bark Obama
Sherlock Bones
Sir Barks-a-Lot
Woofgang Puck
Fuzz Lightyear
Paw McCartney
Groucho Barks
Bob Scratchit
Droolius Caesar
Snoop Doggy Dogg
Winston Furchill
These names are perfect for making you smile every time you call your pup! Remember, choose the one that suits your dog's personality best and have fun with it.
Section 11: Funny Names
Friendly introduction to funny dog names.
1-25 Funny Names
Nacho – a cheesy name
Waffles – a breakfast classic
Pup Tart – a sweet spin on "Pop Tart"
Tater Tot – for a small, potato-like pup
Waldo – perfect for hide-and-seek games
Woofer – a play on "woof" and "woofer"
Irony – great for a dog with unusual traits
Butterball – for a plump, cuddly dog
Frodo – a nod to the famous hobbit
Yoda – the wise Jedi Master as a dog
What are some food-inspired dog names?
Reeses – for a peanut butter and chocolate-loving pup
Noodles – for a wiggly, noodle-like dog
Zippy – a great name for a quick, agile pup
26-50 Funny Names
Check out these punny dog names.
Hairy Pawter – magical, play on "Harry Potter"
Artoo Dogtoo – an homage to R2-D2 from Star Wars
Chewbacca (Chewy) – for a furry friend with a Star Wars twist
Need more pun-based funny dog names? Consider the following.
Muttley Cru – a rockin' name for a canine with attitude
James Earl Bones – a dog with two iconic Star Wars names
Kanye Westie – a humorous take on a popular celebrity
Snoop Dog – a canine friend with musical talent
Markie Mark – a play on a furry friend's favorite marks
Groucho Barks – for a dog who loves a good sitcom
Cinder Ella – a play on the classic fairy tale name
Jabba the Mutt – another Star Wars-inspired name
Liberace – for a pup with extravagant taste
Spacing
Section 12: Tips for Brainstorming the Perfect Name
Dog naming made fun and easy. When thinking of the perfect name for your furry friend, consider their personality and energy level. Do they have a playful demeanor or is there a specific trait that stands out?
Fun puns: Play with punny names like Bark Twain or Jimmy Chew to bring a smile to people's faces.
Pop culture: Name your dog after iconic characters like Yoda, Chewbacca, or Cookie Monster.
Energy level: Consider your dog's energy; calmer dogs may suit names like Luna or Rocky, while energetic pups might respond better to names like Flash or Pogo.
Human names: Give your dog a human name like Brian Griffin or Monty for that extra touch of humor.
Keep it short: Aim for one or two syllable names like Buddy or Max, as they are easier for your dog to learn.
Remember to enjoy the process of finding the perfect, funny name for your pup. Happy naming!
Frequently Asked Questions
What are some hilarious names for dogs?
1) Bark Twain
2) Darth Maul
3) Chewbarka
4) Muttley Crue
5) Jimmy Chew
What are the goofiest canine names?
1) Groucho Barks
2) Barkley
3) Snickers
4) Woofgang Puck
5) Dogtor Who
What are some uncommon and funny pet names?
1) Pavloved
2) Captain Slobber
3) Biscuit Eater
4) Sir Wag-a-lot
5) Frito Paws
Which funny names are inspired by famous characters?
1) Sherlock Bones
2) Frodo Waggins
3) Artoo Dogtoo
4) Luke Skybarker
5) Ewok
What are creative and amusing names for male dogs?
1) BamBark
2) Sir Sniffs-a-Lot
3) Bark Chocula
4) Santa Paws
5) Howlmo
What are some entertaining pet names for guys?
1) Salty dog
2) Boba Fetch
3) Bowser
4) Earl of Woofshire
5) Puggy Holly
{"@context":"https://schema.org","@type":"FAQPage","mainEntity":[{"@type":"Question","name":"*What are some hilarious
names for dogs
?*","acceptedAnswer":{"@type":"Answer","text":"
1) Bark Twain
n
2) Darth Maul
n
3) Chewbarka
n
4) Muttley Crue
n
5) Jimmy Chew
"}},{"@type":"Question","name":"*What are the goofiest canine names?*","acceptedAnswer":{"@type":"Answer","text":"
1) Groucho Barks
n
2) Barkley
n
3) Snickers
n
4) Woofgang Puck
n
5) Dogtor Who
"}},{"@type":"Question","name":"*What are some uncommon and funny pet names?*","acceptedAnswer":{"@type":"Answer","text":"
1) Pavloved
n
2) Captain Slobber
n
3) Biscuit Eater
n
4) Sir Wag-a-lot
n
5) Frito Paws
"}},{"@type":"Question","name":"*Which funny names are inspired by famous characters?*","acceptedAnswer":{"@type":"Answer","text":"
1) Sherlock Bones
n
2) Frodo Waggins
n
3) Artoo Dogtoo
n
4) Luke Skybarker
n
5) Ewok
"}},{"@type":"Question","name":"*What are creative and amusing names for male dogs?*","acceptedAnswer":{"@type":"Answer","text":"
1) BamBark
n
2) Sir Sniffs-a-Lot
n
3) Bark Chocula
n
4) Santa Paws
n
5) Howlmo
"}},{"@type":"Question","name":"*What are some entertaining pet names for guys?*","acceptedAnswer":{"@type":"Answer","text":"
1) Salty Dog
n
2) Boba Fetch
n
3) Bowser
n
4) Earl of Woofshire
n
5) Puggy Holly
"}}]}