Gender-neutral names are becoming increasingly popular as parents look for ways to give their children a unique identity that is not tied to any particular gender.
Unisex baby names can be derived from many sources, such as surnames turned into first names, nature-inspired titles, geographic locations, creative words like Justice, or totally unique creations.
These gender-neutral baby names allow parents to choose a name that they feel best suits their child without having to worry about whether it is traditionally associated with one gender or another.
Unisex baby names can also be a great way to express values and beliefs that are important to the family.
For example, if you want your child's name to reflect a commitment to justice and equality, you could choose a name like Justice or Liberty. Or if you want your child's name to reflect your love of nature, you could choose something like River or Meadow.
No matter what values you want your child's name to represent, there are plenty of gender-neutral options available.
Here are some of our favorite trendy gender neutral baby names:
Best And Most Popular Gender-Neutral Names
Unisex names are becoming increasingly popular in the United States. According to Nameberry, some of the most popular unisex baby names of 2021 include Logan, Avery, and Riley.
Unisex names offer parents a unique way to express themselves and their values when naming their children. They also provide a sense of equality between genders by allowing both sexes to share a name without any bias or discrimination.
Check out this list for some of the best and most popular unisex monikers:
Ace
Adair
Addison
Adrian
Aidan
Ainsley
Alex
Ali
Amari
Andy/Andie
Angel
Aria
Asher
Ashley – Means "ash tree"
Aspen
Avery
Bailey
Billy/Billie
Blair
Blake
Bobby/Bobbie
Cameron
Carter
Casey
Charlie (Charly or Charley – two additional alternate spellings)
Chase
Clarke
Dakota
Dallas
Devon
Drew
Dylan
Easton
Eden
Elliot
Emerson
Emery
Evelyn
Ezra
Finley
Francis
Frankie
Harley
Harper
Hayden
Jackie
Jade
Jaime
James
Jamie
Jayden
Jesse
Jessie
Jo
Jody
Jordan
Jude
Kai
Kelsey
Kendall
Kyle
Leighton
Leslie
Logan
Luca
Madison
Michael
Mick
Mickey
Morgan
Nevada
Nicky
Nico
Noah
Parker
Peyton
Quinn
Reese
Ricky
Riley
River
Robbie
Rory
Rowan
Royal
Ryan
Sasha
Sawyer
Scout
Shannon
Shiloh
Sidney
Skyler
Sydney
Taylor
Tommie
Tyler
Wyatt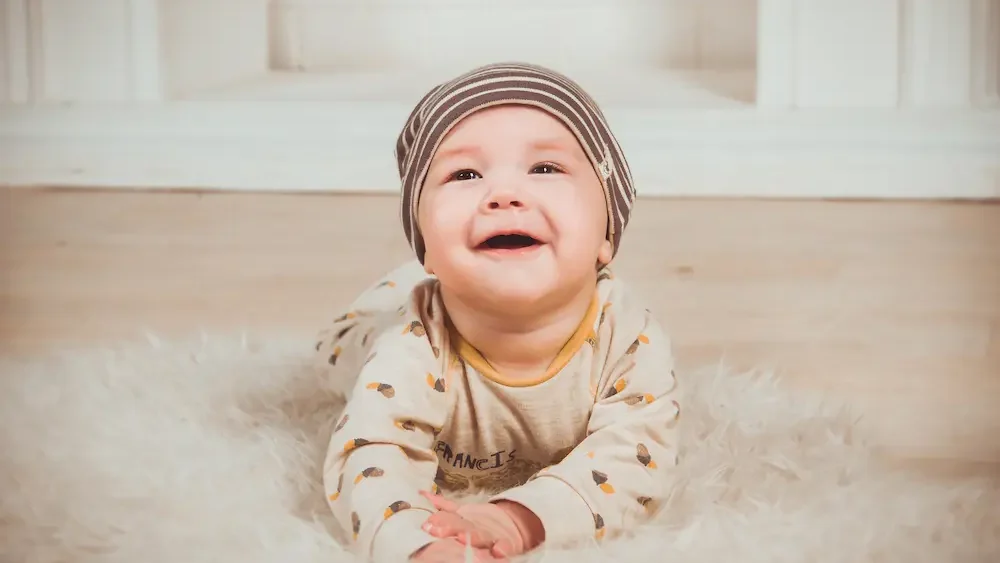 Unique Unisex Names (For A Baby Boy Or Baby Girl)
Instead of choosing a boy or a girl name why not consider a unique unisex name?
These ideas include invented names or names drawn from the natural world, and cities all offer unique options with no gender identity attached.
Abbott
Adair
Aero
Aiden
Ainsley
Aio
Akari
Alaska
Ali
Amani
Amari
Amen
Arden
Arrow
Asa
Asani
Ash
Ashton
Aspen
Atlas
Austen
Averill
Avery
Azari
Azaria
Azure
Bailey
Baldwin
Bayou
Berlin
Billie
Blake
Blessing
Blue
Blythe
Bowie
Briar
Bronte
Brooklyn
Bryn
Callaway
Campbell
Carden
Celyn
Chandler
Charlie (a great traditional male or female name)
Christmas
Ciel
Crimson
Cypress
Dakota (a unique gender neutral name)
Darby
Denali
Derin
Domino
Dune
Dylan
Echo
Eden
Eleven
Elixir
Ellington
Ellis
Emmerson
Endellion
Epic
Evan
Ever
Fable
Fallon
Farrell
Fifer
Finley
Florian
Forest (an awesome nature inspired moniker)
Gardener
Gavi
Gray
Greer
Grey
Guthrie
Halcyon
Hale
Halo
Harbor
Harley
Haskell
Havana
Haven
Hayden
Hazen
Hero
Hollis
Honor
Hopper
Houston
Indiana
Indica
Indigo
Irie
Jagger
Jericho
Jesiah
Jet
Journey
Jubilee
Jules
Jupiter
Justice
Kale
Kamari
Kayra
Kazumi
Keaton
Kehinde
Kelcey
Kendall
Kendry
Kennedy
Khari
Kieran
Kit
Koda
Koi
Kona
Kosma
Kree
Kyle (Real Housewives fans will like this one)
Laken
Lakota
Langley
Laramie
Larkin
Lazuli
Leith
Lennon
Lexington
Lincoln
Lior
London
Lowry
Lux
Lyle
Lynx
Lyric
Mackenzie
Mako
Manzie
Maple
March
Mavi
Memphis
Mercer
Meridian
Merit
Merkaba
Mika
Milan
Montana
Munro
Murphy
Nairobi
Navy
Naz
Neo
Night
Nike
Nile
Noble
Nova
Oak
Ocean
Ollie
Onyx
Orion
Owen
Painter
Panda
Pax
Peace
Perrin
Perry
Peyton
Phoenix
Pim
Poe
Poet
Portland
Psalm
Puck
Quarry
Quincy
Quinn
Raleigh
Ramsey
Rebel
Reef
Reese
Reign
Reynolds
Rhymer
Ridley
Riley
Rio
Ripley
Riven
River
Romary
Rome
Romilly
Rory
Roux
Royal
Rumi
Rylan
Sacha
Sage
Sawyer
Scout
Seneca
Senna
Sequoia
Seraph
Shai
Shay
Shea
Shiloh
Sinclair
Sky
Skyler
Sloan
Snow
Solace
Solar
Solaris
Sparrow
Sterling
Stirling
Storm
Story
Tai
Tamari
Tarian
Tatum
Tavi
Tay
Taylen
Teagan
Tennessee
Trinity
Tru
True
Valen
Vesper
Viper
Wallis
Winter
Woods
Wren
Wrigley
Wyatt
Wynn
Xen
Yarden
Zane
Zen
Zephyr
Zeren
Zion
Ziv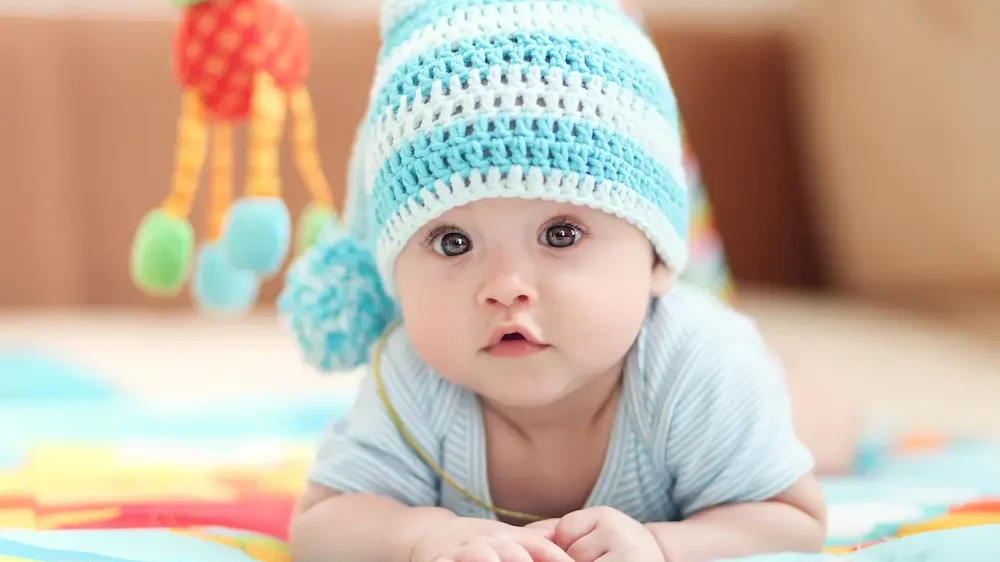 Cute Gender-Neutral Names
If you're looking for a gender-neutral name for your baby, some of the most adorable options are perfect for both boys and girls, or nonbinary names.
1. Alexis
Alexis is a gender-neutral name of Greek origin, meaning "helper" or "defender."
It was taken by many saints and five Byzantine emperors and was also the name of a famous comic poet. Its cute, mythological aspect makes Alexis an ideal choice.
2. Amani
Amani has two meanings—the Swahili version translates to "peace" and the Arabic meaning is "wish."
Since 2000, the name has only been one of the 1,000 most popular baby girl names according to the United States Social Security Administration (SSA).
3. Amari
Nameberry's baby-naming experts reveal that the name Amari is derived from three different languages – Yoruba, Thai, and Hebrew – and it stands for "eternal".
This charming name is no longer exclusively a boys' name; it's becoming increasingly popular for girls too.
4. Angel
The name Angel is derived from Latin and Greek words meaning "messenger".
In English-speaking countries, this is mostly used as a girls' moniker, while in Spanish-speaking nations it is typically written as Ángel and given to boys. If you're looking for a gender-neutral Spanish name, this might be a perfect choice!
5. Aubrey
When you hear the name Aubrey, think comedy goddess Aubrey Plaza, musical genius Drake, artist Aubrey Beardsley, and TV icon Aubrey Anderson-Emmons.
The name's origin comes from 'elf ruler', making it a whimsical and unforgettable title.
6. Azariah
Since 2009, Azariah has been a popular US baby name. This name is derived from Hebrew, translating to "helper of God".
Previously seen as a strictly masculine name, its pleasant sound has made it popular among parents choosing names for their daughters as well as sons.
7. Bailey
Bailey is a lively and friendly name of Old English origin, which means 'law enforcer'.
It's ideal for parents who want their child to be social.
8. Briar
Briar, which means "thorny plant," is a modern, gender-neutral name that originated in the 2010s. It's a great option if you're looking for a nonbinary name that doesn't imply either gender.
9. Devon
The name Devon has ties to both England and France. Brits associate it with Devon County, while French view it as a reference to divine people, stemming from the word "Devin".
10. Drew
Because of actress Drew Barrymore's success in the 1980s, the name Drew, which means "manly," has seen a rise in popularity for both males and females.
11. Emerson
If choosing your baby's name depends on it having special significance, Emerson may not be the right choice.
This English surname doesn't have a powerful connotation – it simply means "son of Emery." In recent years, Emerson has been consistently within the SSA's top 1,000 names for both sexes.
12. Evan
The unisex name Evan, meaning "the lord is gracious," was once seen as a boys' name but gained popularity after actress Evan Rachel Wood.
13. Georgie
With its roots in farming, Georgie is the perfect name for either a baby girl or a boy. George was among the most popular names of 2019 according to Nameberry, yet Georgie hasn't earned a spot in the top 1,000 baby names yet by the SSA.
14. Jules
Jules is an adorable French name that means "youthful and downy". Commonly used as a nickname for Julia, it makes a stylish choice on its own for a beautiful baby.
15. Kirby
Kirby is a unisex name from Old Norse translating to "church settlement." The name became popularized in the 1980s through a female character on the show Dynasty.
16. Lian
The Chinese name "Lian" is traditionally for baby boys, but is gaining momentum as a unisex name. As an added bonus, it can also be used as a cute nickname for Julian.
17. Madhu
Madhu is an Indian gender-neutral name, meaning "sweet, honey" in Sanskrit. It is also the alternate name for the Hindu months of March and April.
18. Marley
Dating back to England, Marley is an Old English name meaning either "pleasant wood" or "boundary wood".
It was used as a boys' name at first, but in the late-1990s it became a unisex option in the United States.
19. Morgan
Derived from Old Welsh, this name has a meaning of "sea circle." It was viewed as a boys' name in the U.S. but surged in popularity for girls during the 80s.
20. Nico
Nico, a gender-neutral name of Italian origin, stands for victory of the people. This classic name is a diminutive form of the Greek Nicholas, and it has power through tradition.
21. Parker
Parker is a native American unisex baby name of occupational origin (it used to refer to a parkkeeper). It experienced its peak popularity in 2015 when it was given to 0.2 percent of all newborns.
22. Rei
The Japanese name Rei, which means "order" or "law", has become increasingly popular after being the kanji of 2019. This name, which has its origins in Hebrew, is mostly given to baby boys.
23. River
The name River is associated with rivers and riverbanks and is used for both genders.
24. Samar
Samar, a name with Arabic roots, translates to "evening conversation".
This traditional and beautiful name is suitable for any baby, similar to the well-known Samir used for boys and Samara for girls.
25. Sawyer
The name Sawyer was traditionally given to someone who sawed timber for a living. Although its origin is humble, the moniker has a sweet, endearing quality to it.
26. Shay
Shay is an adorable unisex name meaning "gift" and is a wonderful choice for your precious baby.
27. Shiloh
Parents looking for a name with meaning may consider "Shiloh," which means "tranquil." This could be an ideal choice to help shape their newborn baby's journey.
28. Skyler
If you come from an educated family, why not pay tribute to this legacy by giving your baby a gender-neutral name inspired by the Dutch surname Schuyler, which translates to "scholar?"
29. Tavi
Enjoying recent recognition due to the success of Tavi Gevinson, founder of Rookie Magazine, Tavi is a suitable name for either a boy or a girl and can be used as an endearing nickname for Octavia, or on its own.
30. Taylor
This unisex name, originally the surname for a tailor of English descent, has Latin roots meaning "to cut."
Nowadays, there are many famous people with this name so it could be perfect for your baby celebrity.
Cool Unisex Names
Find the perfect name with a cool gender-neutral theme. These make for some great choices!
1. Addison
Addison is an Old English name that originates from Scotland during the 1600s.
Meaning "son of Adam," it was traditionally given as a masculine name, but nowadays, it can be seen given to both boys and girls.
2. Aidan
Aiden is derived from Irish mythology, meaning "little fire." Aed is taken from the Celtic god of sun and fire, Aodh.
3. Ari
Ari, which means "eagle" or is the shortened form of names beginning with Arn-, is a Nordic name of Old Norse, Icelandic, Faroese, Danish, Norwegian and Swedish origin.
4. Avery
Avery, derived from Alfred and Alberich, has the meaning of "ruler of elves" in both English and French.
5. Caden
The name Caden has many meanings and origins. It may be derived from the Old English name Cade which means "strength," while in Gaelic it translates to "son of Cadain." Welsh translates the name to "spirit of battle" and Arabic to "friend" or "companion."
6. Charlie
The English name Charles, derived from the Old English ceorl and German Karl, which both mean "free man", is usually shortened to Charlie. It is pronounced ch Ar lee.
7. Devon
Devon is a gender-neutral English name that has its roots in the English county Devon and means "deep valley dwellers." It is pronounced DEV-en and comes with a rich heritage and beautiful scenery.
8. Dylan
Dylan is a Welsh name meaning "born from the ocean" or "son of the sea". It is associated with Welsh mythology and poet Dylan Thomas. It was found to be the most popular Welsh boys' name in 2010.
9. Ella
Ella is a versatile name with multiple origins and meanings. Depending on the language, Ella can mean "all", "other", "goddess", "terebinth tree" or "she"/"her" in Spanish. It is commonly pronounced "el-luh".
10. Ellis
Ellis is a gender-neutral name originating in Wales. This moniker has the definition of "kind, benevolent," two traits any parent wants their offspring to have.
Dating back to the Middle Ages in Wales, Ellis holds historic significance for Americans as well.
11. Harley
Harley is an Old English unisex name derived from hara (hare) and leah (wood or clearing), meaning "hare's meadow."
12. Harper
The term "Harper" refers to a harpist. During the Middle Ages, it was customary among wealthy lords and nobles to have musicians such as harpists in their homes for entertainment purposes.
13. Hayden
Hayden is an English name for both boys and girls, meaning "fire". It has recently become a very popular name.
14. Jamie
The name Jamie is derived from Hebrew and carries the meaning of "he who supplants". It has been historically used as a masculine given name, but since the 1970s has also been utilized as an acceptable gender-neutral option.
15. Jett
Jett is a popular baby name, growing in popularity since the year 2000. It comes from English, with the meaning of free or black stone.
Cool and confident, Jett is the type of person that stands out in a leather jacket. It's unique yet not too rare – an excellent choice for those looking for something different yet familiar.
16. Layla
Layla is an ancient, typically feminine name of Arabic and Hebrew origin. Its meaning translates to "night" or "dark".
17. Logan
The name Logan has its roots in Scotland, coming from the Gaelic term "lagan" or "lag," meaning "little hollow." It later became a popular first name.
18. Piper
The meaning behind 'Piper' is someone who plays the pipe or flute. It has a British origin and was first utilized as an occupational title for someone who played music with either the pipe or flute.
There is a folklore character, known as 'The Pied Piper of Hamelin,' whom could sway people and creatures through his musical pieces.
19. Quinn
Quinn is an Irish gender-neutral name with Gaelic roots. It can be translated as "chief" and is derived from the surname O'Cuinn and forename Conn.
20. Riley
Riley is a gender-neutral name with two distinct origins. It comes from the Gaelic word raghalach which literally means "valiant" and also from Old English words "rye" and "leah," meaning wood, clearing or meadow. The surname O'Reilly is derived from this name.
21. River
Drawing its origin from the English word "flowing water," River is a name extensively utilized in countries where English is spoken, such as the United States, for both sexes.
Since 2000, it has been listed among the 1,000 most popular names for American baby boys.
In 2009, it broke into this same list for American infant girls. By 2020, River had even pushed its way inside of the top 200 names given to newborn American young ladies and also maintained itself among the 150 most ordinary monikers for baby boys from America.
22. Sky
Sky is a Scandinavian gender-neutral name derived from the old Norse word sky, which means cloud. Alternatively, it can represent Schuyler, meaning "scholar," or the sky and heavens.
23. Skylar
Skylar, a name of English origin, is derived from Schuyler and means "noble scholar". Spelling variations of this name include Skyler and Skyllar.
24. Taylor
The gender-neutral French name Taylor was originally associated with tailors who worked in fabric. In the Middle Ages, their job was similar to their modern-day counterpart, yet they tended to sew and repair garments exclusively for the rich. Nowadays, both genders employ Taylor as an appellation worldwide.
25. Weston
Weston has a unique style, combining the essence of American cowboys with the sophistication of British culture.
The name literally means "west town" and was initially used as a surname but is now frequently found as a first name.
26. Winter
The British word "winter" refers to the arrival of a magical season and the birth of a baby. Its German translation, "time of water," emphasizes the significant amount of rain during this season.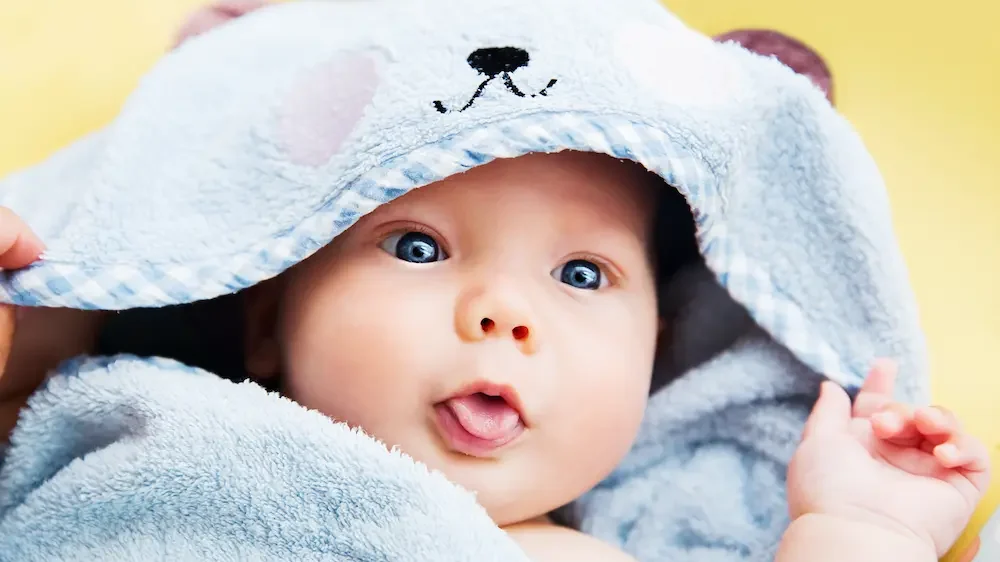 More Gender-Neutral Baby Names
Ace
Addison
Adrian
Aiden
Ainsley
Alex
Alexi
Alexis
Alfie
Ali
Amory
Andie
Andy
Angel
Archer
Arden
Ari
Ariel
Armani
Arya
Ash
Ashley
Ashton
Aspen
Athena
Aubrey
Auden
August
Avery
Avis
Bailey
Baker
Bay
Bellamy
Bergen
Bevan
Billie
Billy
Blaine
Blair
Blake
Blue
Bobby
Bowie
Brady
Brennan
Brent
Brett
Briar
Brighton
Britton
Brooke
Brooklyn
Brooks
Cade
Caden
Cady
Caelan
Cailin
Cameron
Campbell
Carey
Carmel
Carmen
Carroll
Carson
Carter
Casey
Cassidy
Chance
Channing
Charley
Charlie
Chris
Clay
Clayton
Cody
Cole
Corey
Dakota
Dale
Dallas
Dana
Dane
Darby
Daryl
Dawson
Delta
Denver
Devin
Devon
Dorian
Drew
Dylan
Easton
Eddie
Eden
Eli
Eliot
Elliot
Elliott
Ellis
Ellison
Ember
Emerson
Emery
Emmett
Emory
Erin
Ethan
Evan
Evelyn
Everett
Ezra
Finley
Finn
Florian
Flynn
Francis
Frank
Frankie
Gabriel
Gage
Gene
Genesis
George
Gerry
Glen
Grey
Hadley
Harley
Harlow
Harper
Haven
Hayden
Henry
Honour
Hudson
Hunter
Indigo
Jack
Jackie
Jade
Jaden
James
Jamie
Jan
Jayden
Jean
Jesse
Jessie
Jody
Jordan
Jory
Jude
Jules
Julian
Kaden
Kai
Kameron
Kasey
Keegan
Keely
Kellan
Kelly
Kelsey
Kendall
Kennedy
Kerry
Kim
Kit
Kody
Kylar
Kylar
Kyle
Kylin
Kyrie
Lake
Landon
Landry
Lane
Leah
Lee
Leighton
Lennon
Lennox
Leslie
Lincoln
Linden
Lindsay
Logan
London
Lonnie
Loren
Lou
Mackenzie
Maddox
Madison
Marley
Marlow
Mason
Max
Maxwell
Mckenna
Mckenzie
Micah
Michael
Milan
Miller
Monroe
Montana
Morgan
Murphy
Nash
Nevada
Nick
Nicky
Nico
Nikita
Noel
Noelle
Nolan
Nova
Ocean
Owen
Paige
Paisley
Paris
Parker
Pat
Payton
Peace
Perry
Peyton
Phoenix
Piper
Poet
Quincy
Quinn
Raleigh
Ramsey
Raphael
Ray
Rayne
Reagan
Reed
Reese
Regan
Remi
Remington
Remy
Rene
Riley
Rio
Ripley
River
Roan
Robin
Robyn
Rory
Rowan
Royal
Ryan
Ryan
Ryder
Rylan
Sage
Sailor
Salem
Sam
Sasha
Sawyer
Sean
Shae
Shawn
Shay
Shiloh
Sidney
Sky
Skye
Skylar
Sloane
Spencer
Sterling
Stevie
Storm
Sunny
Sutton
Sydney
Tanner
Tate
Tatum
Taylor
Teagan
Tennessee
Tennyson
Teri
Terry
Tiernan
Tobin
Toby
Toni
Tony
Tori
Trace
Tracy
Trinity
Tristan
True
Tyler
Tylor
Umber
Val
Valentine
Vance
Venice
Vick
Wallace
Wesley
West
Weston
Whitney
Wilder
Windsor
Wyatt
Wynn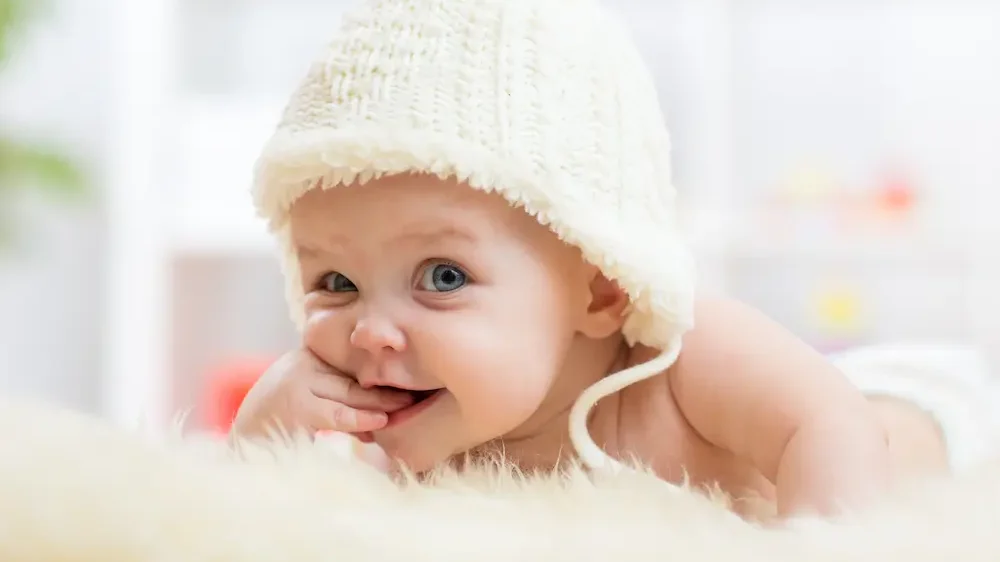 Help With Deciding on a Gender-Neutral Name for a Baby
Choosing a unisex baby name can be a daunting task, but it doesn't have to be. It is important to take your time and consider all of the options available to you.
When choosing a gender-neutral or non-binary name for your baby, take into account its traditional and modern uses. Many names once seen as strictly feminine or masculine are now used by all genders.
When choosing a unisex baby name, it is important to remember that there is no right or wrong answer. You should choose a name that you feel comfortable with and that reflects your values and beliefs.
Consider how the name will sound when spoken aloud and if it will fit in with your family's culture or traditions.
Additionally, think about how the name may change as your child grows up and if they will still like their chosen name as an adult.
Ultimately, choosing a unisex baby name should be an enjoyable experience so don't stress too much over the decision!
Related Posts