Looking for a badass Infernape nickname? Look no further!
In this blog post, we will be discussing some of the best nicknames for Infernape in the Pokémon universe. Whether you are a hardcore gamer or just starting out, these nicknames will help make your Infernape stand out from the rest.
So what are you waiting for? Let's get started!
Best Infernape Nicknames
Bigfoot
Horus
Brawler
Vida
Saucy
Finley
Irvin
Hanuman
Meltdown
Solus
Kenna
Cyrus
Firefly
Peppa
Sol
Wick
Sun
Karate Kid
Trojan
Aed
Ryu
Spice
Arsenal
Propain
Crews
Hot Spot
Thermos
Flame On
Chief
Diha
Dante
Arson
Hunter
Ember
Haco
Roast
Pierce
Smoke
Third Degree
Melee
Ares
Incinerate
Drake
Vulcan
Kira
Mischief
Pyromaniac
Draco
Hot Sauce
Champ
Drago
Strike
Chariot
Warlord
Lava
Caesar
Flamethrower
Shinra
Throttle
Snappy
Ifrit
Ardent
Solar Flare
Raze
Burner
Raider
Diesel
Beast
Funky
Salsa
Thrasher
Mars
Helios
Ranger
Ace
Xerxes
Indie
Temper
Lee
Sriracha
Tomoe
Byron
Boomer
Hakan
Striker
Charlie
Molten
Azar
Hell
Templar
Lightning
Toasty
Dex
June
Mantle
Rhys
Abu
Yellowstone
Balboa
Matchstick
Fire Monkey
Fawkes
Viking
Spicy
General
Magma
Boss
Indy
Kindling
Agenyastra
Singe
Scalder
Ignatius
Immolata
Keegan
Match
Sparta
Ajax
Sizzle
Scald
Light
Ignatio
Fuji
Kai
Kindle
Spark
Fire Starter
Soleil
Karma
Blisters
Blitz
Coal
Mayhem
Chase
Hoodlum
Calcifer
Gage
Charon
Ali
Enya
Caveman
Lit
Kong Fu
Tyson
Flint
Cinnabar
Furnace
Butch
Firestorm
Immolator
Flare
Kid
Sideburns
Tamale
Bruiser
Max
Theron
Cole
Sensei
Dynamite
Angaar
Darwin
Achilles
Volcano
Inigo
Spitfire
Pyro
Spar
Romulus
Aster
Slayer
Sumo
Agni
Quincy
Ash
Inferno
Parker
Blaze
Starbucks
Punchy
Hades
Rex
Napalm
Paprika
Barbeque
Fireball
Liv
Smaug
Firecracker
Scrappy
Frieza
Wukong
Venus
Soul
Azi
Brutus
Kenny
Petrol
Quinn
Salem
Sunny
Predator
Mongol
Remus
Brigadier
Ignatious
Mae
Smolder
Axl Rose
Kay
Hellfire
Arya
Snapper
Luca
Kris
Asoka
Flamer
Zippo
Azu
Calamity
Atlas
Juno
Bronx
Candle
Hephaestus
Bree
Ginger
Riley
Avenger
Gigi
Cannon
Kit
Menthu
Isaiah
Ziggy
Asher
Burnt
Morgana
Havoc
Phoenix
Cinder
Vesta
Flames
Sunburn
Tex
Wildfire
Bold
Lighter
Isaac
Blaise
Mojo Jojo
Soot
Flashbang
Torch
Bunsen Burner
Scar
Crash
Charcoal
Sunspot
Macho
Thermo
Best Nicknames For A Male Infernape
Bruno
Adrian
Icarus
Jackie Chan
King Kong
Bowser Jr.
Leonardo
Evan
Cooper
Tarzan
Bowser
Odin
Pyrrhus
Hercules
Bowie
King
Damon
Jack Sparrow
Othello
Kane
Schwarzenegger
Curious George
Darius
Kenneth
Iroh
Zuko
Bruce Lee
Goku
Everett
Jack
Hulk
Loki
Oscar
Dmitri
Wolverine
Leo
Lionel
Maurice
Julius
Stanley
Avery
Nero
Sun Tzu
Aiden
Bruce
Gregor
Solomon
Angus
Axel
Best Nicknames For A Female Infernape
Irene
Mandy
Charlotte
Emberly
Ramona
Bren
Valkyrie
Anastasia
Bianca
Adriane
Lillian
Azalea
Kim
Ruby
Hera
Electra
Cleo
Fire Rose
Poppy
Azula
Harley
Athena
Volca
Alise
Mulan
Agnes
Lilith
Cassidy
Piper
Amber
Bridget
Stella
Harriet
Cinderella
Lorelei
Ellie
Seraphine
Ariel
Robyn
Sasha
Scarlett
Jennifer
Hestia
Wren
Sif
Cassia
Penny
Pyrrha
Oriane
Juniper
Lily
Heidi
Xena
Pokémon Nickname Inspiration
While most Pokémon fans are content to simply use the default names for their creatures, some prefer to give their monsters more personal nicknames. Here are a few ideas to get the creative juices flowing for those looking for inspiration.
First, consider your Pokémon's species and what characteristics define them. For example, a Charmander might be given a name like "Flame" or "Spark" that references its fiery nature. Alternatively, you could look to pop culture for inspiration, naming your Pokémon after a favorite movie character or celebrity.
If all else fails, you can always fall back on puns. For example, a Pikachu with an electric-type attack could be christened "Volt" or "Current." Ultimately, the sky is the limit when it comes to naming your Pokémon, so have fun and be creative.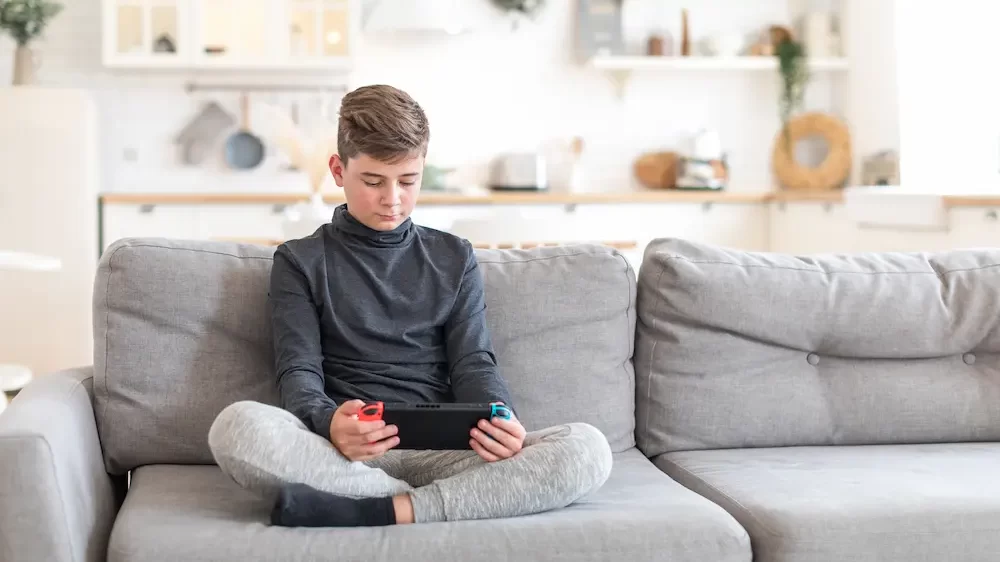 Help Choosing The Right Name
Here are a few tips for choosing the perfect Pokémon nickname:
Think about your favorite qualities of the Pokémon. For example, does it have an interesting coloration?
Is there a meaning behind the name that you want to convey?
Keep it simple! A good nickname should be easy to remember and pronounce.
Most importantly, have fun with it!
Conclusion
So, there you have it! Our list of the best nicknames for Infernape in the Pokémon universe. We hope that you find one (or several) that fits your playing style and personality.
Remember to have fun with your nickname and let your Infernape become the star of your next battle!
Related Posts