Summer is coming, and many people buy boats for the lake, river, or sea. The Irish know about the sea and water, and some may want to draw on the luck of those on the Emerald Isle for some boat name ideas.
Irish boat names are as plentiful as clover, but names for a good boat can be as difficult as scanning the cliffs for a four-leaf variety. There are plenty of Irish names to be sure but you want to pick one that makes leprechauns happy. Otherwise, they could cause bad luck to fall upon you and your vessel.
So summon your forest fairies and pour a pint and start thinking about how to name your boat with a name fitting for the Celtic tradition.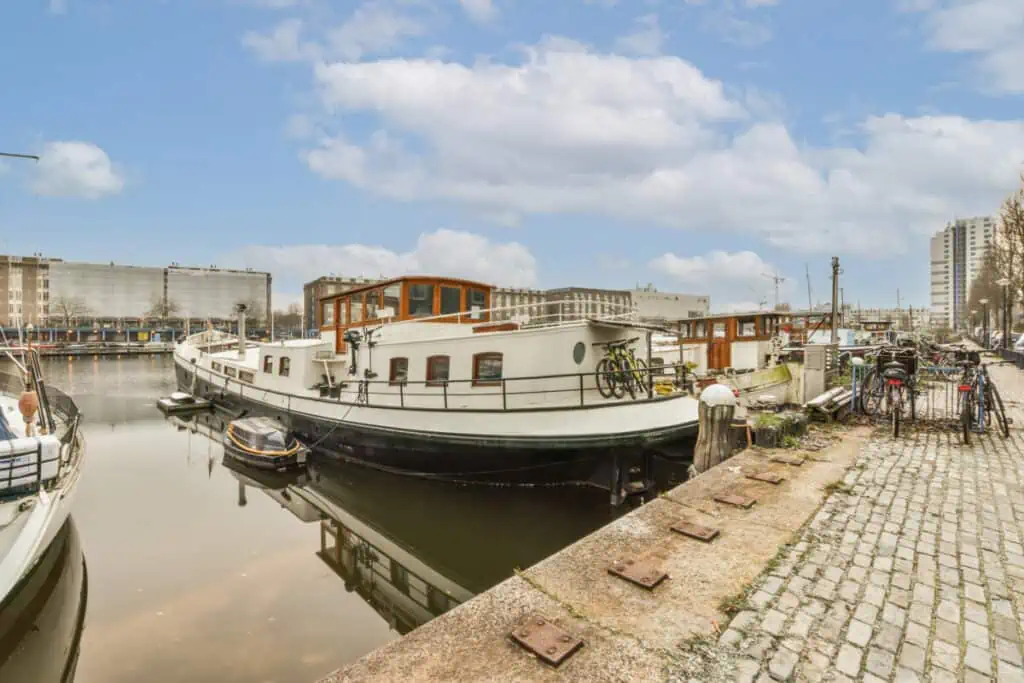 Good Irish Names For A Boat
You can start with the basics with good boat name ideas bent to honor the Irish.
The first place to begin is with Celtic words, although you may need to explain the meaning of your chosen name to non-Irish friends.
An Bradan Feasa – This exotic-sounding phrase is translated as salmon of knowledge. No, salmon aren't oracles but this was taken from an Irish folk tale.
Iolar na Mara – This sounds more heroic because it means the eagle of the sea.
Tinneas Farraige – Boat owners may not want this phrase because it means seasick.
Beal Inse – This phrase means "the entrance to the island."
Bata – This simply means boat.
Ramhar Spor Bean – This is a quirky name that translates to a fat-bottomed girl. Boats are supposed to be female anyway, so that works if the boat has a large hull.
Biddy Met – Those who have sailboats may like this one as it means strong wind.
Leoithne Farraige – These words translate to a sea breeze.
Aoife – Those who have a gorgeous boat will love this one. It means radiant.
Cute Irish Names For A Boat
These names are for those who seek a little humor and fun on the water and all will likely put a smile on the face of your guests.
Irish Spirit – Nothing captures the Irish tradition more than this name.
Fishy Business – A name like this can go one of two ways. Either you're looking for fun in all the wrong places, or you're a commercial fisherman.
The Lucky Leprechaun – This fun name is full of life.
Irish Rose – This is the ultimate Irish name.
Flounder Pounder – Those who name their boat this better come back with a catch.
Fishful Thinkin' – This name would work well on a sea fishing boat.
Irish Yoke – Yoke is a utility word in Ireland and can mean anything, so it's ok to use it for a boat.
The Salty Swallow – This is a nice alliteration referring to the salty sea and a bird.
Luck of the Irish – This is one of those perfect Irish boat names that indicates fun and frolic.
Sea Shenanigans – A name like this is perfect for a party boat.
Pint of Gat – This is translated to a pint of Guinness. Don't think about ordering anything else in Irelan.
A Fair Play – This name is based on an Irish expression that people use when they congratulate someone. It's similar to the phrase "well done" used in England.
Irish Slagger – This Irish phrase means friendly mocking or teasing. This would be a good name for a boat owner that is a practical joker.
Funny Irish Names For A Boat
The Irish are known for their humor, storytelling, and jokes so you must include some puns and other types of boat names in the mix.
Eejit Overboard – The translation here is "idiot overboard."
Craic of Dawn – This phrase translates to very early in the morning and would be good for an early-morning fishing boat.
Back, Sack, and Craic – This boat name is a bit on the vulgar side as it would likely be issued by a man. It means the back, the scrotum, and in between the buttocks.
Banjaxed and Broke – A name like this sounds clever but it could jinx your boat because it means constantly broken beyond repair.
Nautical Naggin – The one who uses this name is bound to have a family member on board who tells them what to do.
4 Stroke Clover – This name would be good for a golfer on the water.
Bog Trotter – This refers to a small boat that can weave around through the bogs.
Unique Irish Names For Boat
Unique Irish names for boats exist but you may need to put on your cap to come up with them. Here are a few.
The Green Fairy – You can get a little mythical with names, but also make sure your boat has some green on it if you name it this.
On Me Tod – The Irish do a bit of rhyming using celebrity names, and this phrase stems from that tradition. This phrase means "on your own."
Sea Shamrock – This name denotes two things the Irish love.
Happy Out – The meaning here may seem obvious but this is an Irish phrase that means you are feeling an overwhelming emotion that you can't seem to express.
Emerald Envy – This is a reference to Ireland.
The Leg It – This name would be good for a speed boat because it means to move fast, usually because you're running late.
Hooligan – There is no mistake here as this means a troublemaker.
Creative Irish Boat Names
Plenty of creative Irish boat names exist. You just have to do a little deep diving to come up with something clever. Here are a few suggestions.
A Fish Too Far – This is a great name for a fisherman.
Up to Shenanigans – Here is another fun phrase that indicates the boat owner likes to play.
Anchorman – This is a play on the one who casts the anchor, but it could belong to someone in news.
Murphy's Lure – This is a play on the phrase "Murphy's Law," which means if anything can go wrong, it will.
A Fishin Sea – The cool thing about this name is when you say it the phrase sounds like "efficiency."
Cast and Cruise – A name like this could be a family boat, a party boat, or the boat of someone in the entertainment or theater industry.
Sea-Battical – This phrase refers to a vacation home so use it if you have a large houseboat.
Cool Irish Names For A Boat
Picking a cool Irish name for a boat may mean you need to do some research on Irish phrases and terms. Here are some suggestions.
Elf on the Water – Nothing could be more Irish than elves and water. This boat owner should have a mischievous nature.
Sound as a Pound – A phrase like this translated means a helpful good friend. It also can be a reply to someone asking how you are doing means you were doing well.
Thanks a Million – This is a common Irish phrase of thanks that even non-Irish sometimes use.
The Fairy Light – This mythical name is full of hope and pleasantries.
Lob the Gob – This is an Irish action phrase meaning to kiss someone.
Badass Irish Names For A Boat
Some boat owners want a boat name that tells others to get out of their way and leave them alone.
There are plenty of Irish references for that style of name. Here is a list of badass boat names with the Irish touch.
Boudicca Warrior – Boudicca was a princess, Druid priestess, and warrior between 30 and 60 A.D. She united her country, which included Ireland, Wales, and old Brittania, to fight the Romans. She won until the last battle when the Romans had a decisive victory.
The Quare – This is a phrase that refers to something large, great, or terrific in the sense of being astonishing or terrifying.
Irish Gombeen – This is an old Irish phrase that translates to refer to someone who takes risks.
The Irish Hammer – A name like this refers to a man who can drink a lot and loves to party.
The Bloody W*nker – The Irish love to use this phrase to refer to someone they believe to be an idiot.
St. Patrick Wins – This refers to the legend of St. Patrick running the snakes out of Ireland. By snakes, they mean the British.
Begrudgery – This refers to feeling envy at someone's success. It can be a satirical name for a boat because others may envy you.
Druids Spell – The Druids were an ancient order who was so scary in their appearance and behavior that Romans often turned their ships back when they saw them on the cliffs and rocks.
Feck Orf – This means what it sounds and is a phrase used by many Irish men.
Effin' ; Blindin' – Irish people use this phrase to refer to someone who is chronically cursing at them.
Sea Banshee – A banshee is a mythical badass creature whose screams terrify others.
Minus Craic – A name that refers to someone who is no fun to be around.
Boat Naming Tips
Picking a boat name is a big deal because that name will go with the boat even after you sell it until the new owner re-christens it with a new name. Most boats are referred to as females, just like cars, so you may want to stick to a female name if you go with personal names.
A boat name should do one of four things. It should refer to the boat's physical appearance. It should refer to how it will be used. It should inflect the owner's personality. It should have some reference to the boat's personality.
Yes, boats have personalities based on how they move and steer, and whether or not they are temperamental.
Conclusion
Picking a boat name is fun, and giving it an Irish flair can distinguish it from other boats. Enjoy the time in selecting a name and let others join in too by offering their suggestions.
Related Posts