To name a house or residence is to give it a little more personality and tie you and your family to it.
For houses in Ireland, there are some Irish house names in particular that may suit the place you call home, whether you own a cottage, townhouse, or apartment.
Today, we're going to highlight 23 unique Irish house naming options, along with their meanings.
Take a look to gain some inspiration!
Best Irish House Names
1. The Taigh
This Irish house name is a simple one, albeit an accurate one. If you're familiar with the Gaelic language, then you probably know that the word "taigh" translates to "house" in English.
So, to name your Irish house "taigh" is to be spot-on about what it is, literally. But it's also a nice way to connect to your Irish roots, as Gaelic – which is also simply called Irish – is the national language in the Republic of Ireland.
2. The Blarney
People around the world are familiar with the famous Blarney Castle in Cork, Ireland.
It's where people travel every year to walk the grounds and kiss the even more famous Blarney Stone.
If you're native to Cork, Ireland yourself, The Blarney could be a great name for your cozy home.
It's regal, sheds light on some of Ireland's history, and you may even have a familial connection to the Blarney name.
3. Kilkenny Place
For fans of Ireland's history and the Middle Ages, the word "Kilkenny" should ring a bell.
Kilkenny Castle is a 12th-century Irish castle in an Irish town of the same name.
To name your house this would be to imbue a bit of regality onto it. Or perhaps your home already has a royal look to it; maybe it's a cottage made of gray stone, just as Kilkenny Castle is.
However you see the connection, Kilkenny Place is a great name for an Irish house with a garden.
4. Kells Landing
For those who want to pay homage to the famous Irish Book of Kells, this name could be a great fit. Book of Kells is an incredibly old, intricate religious text decorated with Celtic motifs.
It holds a lot of significance for many Biblical persons throughout Ireland. Perhaps if you want your Irish home to honor your religious interests, you could name it Kells Landing.
Otherwise, it still makes an apt house name for those located in the town of Kells in County Meath.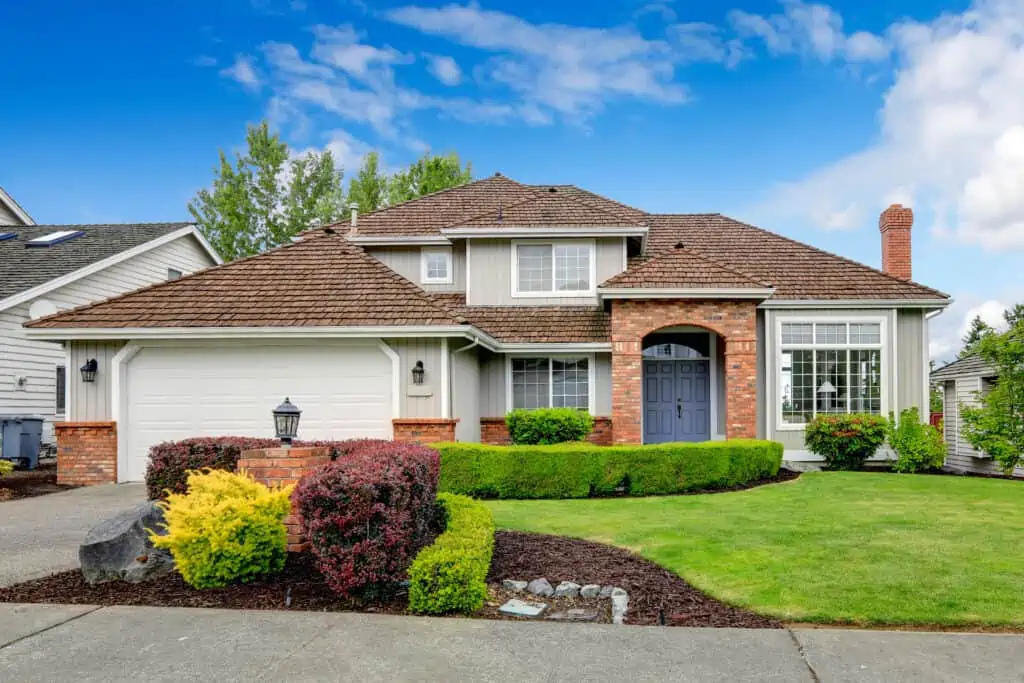 5. Beechwood Place
Simply put, "Beechwood" is what you name an Irish home that is surrounded by beech trees. Beech trees are incredibly common throughout the country, with thick canopies of leaves that turn gardens into natural oases.
You might also name a home Beechwood Place if the grounds have beech hedges growing on them. This variety of foliage has been around in Ireland since the 1700s, providing privacy and beauty for nearby homes.
6. The Grotto
Grottos are stone caves – sometimes religious shrines or sanctuaries – that often have historical value. Throughout Ireland, there are grottos to honor certain saints of the Catholic church – most often honoring Mary.
Deeply religious Irish people may choose to name their home The Grotto for this reason. Or, you might just feel that it's an apt name for a house or cottage made of stone, somewhat resembling a real-life grotto.
Either way, it certainly rolls off the tongue and will make your house memorable.
7. House Cairn
You might know what "cairn" means if you're an avid hiker or outdoor person. But did you know that the word has ties to Ireland?
Cairns are basically just stones stacked atop one another, and in Ireland, these man-made formations often mark spots such as graves.
House Cairn would be an ideal name for an Irish house that you build yourself, or perhaps one located near a graveyard containing cairns that your ancestors left behind at graves.
8. Glenbeg
The word "glen" has Gaelic origins, and it means "narrow valley" when translated to English. "Glen" can also be used to denote a little valley that is perhaps hidden away by surrounding foliage.
Thus, Glenbeg is an ideal name for an Irish house located near a natural feature of this type. More specifically, you might name your house Glenbeg if it's located near an extra-small glen since "beg" means "small" in the Gaelic language (small narrow valley).
9. Bláth Cottage
To understand this Irish house name, you need to understand what "bláth" means in Gaelic. The word translates to "flower" or "blossom", making Bláth Cottage a great name for a little cottage or stone house decorated with wildflowers.
This cute and endearing house name has ties to the national language, as well as the natural environment. And if you are running an Airbnb out of your Irish house, then this name associated with its meaning will be sure to draw in customers.
10. Arden
Arden is a fairly popular house name in Ireland, considering the fact that "ard" translates to "hill" or "rise" in the Gaelic language. This makes Arden suitable for homes situated on hilly lands, which are quite common in Ireland.
The word "Ard" also carries the meaning "high", which means that Arden could be a suitable name for a house at a higher altitude in Ireland.
However you land on this house name, it has a natural Irish ring to it.
11. Fianna Place
You have to dig a bit deeper to understand the Irish reference found in this house name. "Fianna" refers to a group of warriors in Irish mythology – those who were supposedly associated with the wilderness and their youthfulness.
Stories in this particular mythology date back to the 4th century, and those who study these stories may want to honor the Fianna warriors. To do so, all you have to do is name your Irish house after them.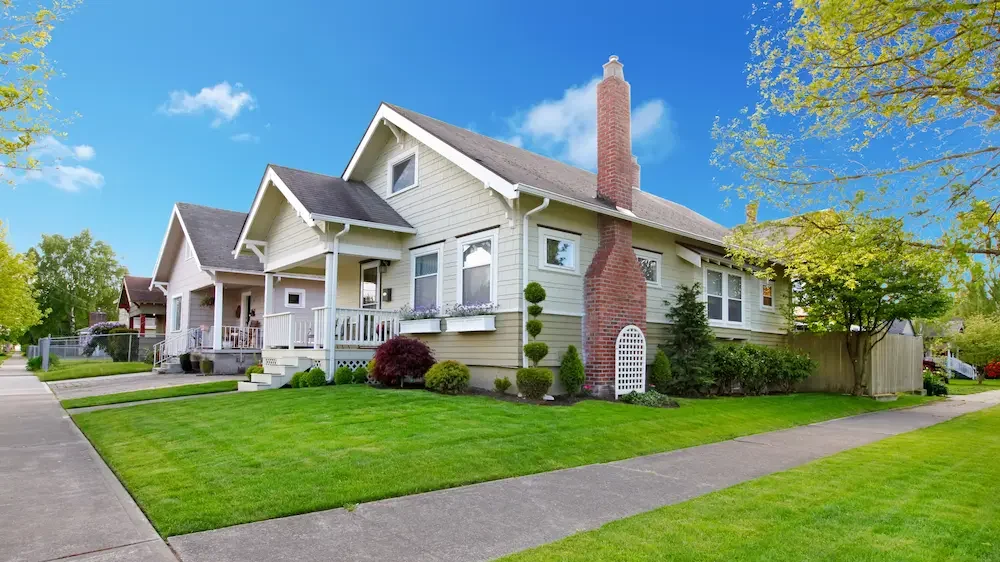 12. The Oilliphéist
Now, if you're really into Irish folklore and mythology, then this name might get you even more excited. The Oilliphéist is a sea serpent leviathan in Irish mythology.
Since this mythological creature is thought to reside in rivers and lakes throughout Ireland, it would only make sense to name a lakeside or riverside Irish house after it.
Or, if your Irish house's garden is home to a pond, the Oilliphéist name might suit it as well.
13. House of the Móinéir
Many Irish houses take inspiration from the natural landscapes surrounding them. And to name an Irish house with the word "móinéir" is to honor a nearby landscape of meadows.
"Móinéir" is a Gaelic word translating to "meadow" in English. This makes the name a perfect choice for countryside cottages and small homes surrounded by fields of flowers and grasses.
It also translates to "hayfield", so if your Irish house is surrounded by that landmark, it might also be a good name.
14. Derg Cottage
Another way to name an Irish house is to base the title off of the physical appearance – more specifically, the house's color. By naming your house "Derg", you are naming it a word that means "red" in the Irish language.
So, if you have a quaint little red house in the countryside, you could name it Derg Cottage. Or, if your house is simply decorated with all things red, you might consider this name.
15. Sibhean House
Fans of the fantastical and magical will get excited by this Irish house name. "Sibhean" is an Irish word meaning "small fairy hill".
It's pronounced like shee-veen. Sibhean House is an ideal name for an Irish home that is cute, colorful, and straight out of a Tolkien chapter, perhaps.
To name your house Sibhean is to denote an other-worldly quality or even indicate that you live on a hill.
16. Ballina
In Irish, "Ballina" means "mouth of the ford", and it's also a town in Ireland's County Mayo. If your house is situated in or near Tipperary, Ireland, you might consider naming your house Ballina.
During the Great Famine of the 19th century, the Ballina area in Ireland suffered greatly, relying mainly on the potato crop.
So, if you want to honor your Irish ancestors who endured this time, you might also call your house Ballina.
17. Kenmare
Another name drawing inspiration from the natural Irish setting, Kenmare signifies a location that is at the "head of the sea". If your Irish house is in a coastal town or perhaps near some cliffs over the sea, you might name it Kenmare.
Kenmare, which is "An Neidín" in Irish, actually translates to "the little nest" in English. Kenmare also happens to be the name of a seaside town in the southern part of County Kerry, Ireland.
18. Tullymore
We've already shared some Irish house name ideas for homes located on small hills. But what about the houses atop big hills?
Tullymore is a name you can use for a house atop a big Irish hillside. Tullymore, also written as "Tullamore", literally means "great hill.
There is even a town called Tullymore in the Ulster province of the Republic of Ireland. If your house is in Ulster, you might call it Tullymore.
19. Ballybeg House
If you were to name your Irish house Ballybeg House, you'd essentially be calling it "small town house". So, this is a more generic name for an Irish home, as it doesn't have deep ties to mythology or folklore.
The word "ballybeg" ("Baile Beag" in Gaelic) is commonly used as a town name throughout the country.
Whether your home is in County Tyrone, County Clare, or County Wicklow, you might just be in a house worth naming Ballybeg.
20. Muckross Place
Muckross is a good name for any house in Ireland that is associated with pigs. "Muckross" actually means "wood of the pig", and it's associated with the Irish practice of pasturing pigs in the woods.
Pig farmers or those whose houses are on lands once used for pig pasturing might consider naming their homes "Muckross" or some variation of it.
Or, if you simply like pigs, it could also be a name for your Irish house!
21. Skerries Cottage
Another name suited for seaside houses, "skerries" is a word associated with sea rocks. Skerries is actually a fairly old word that can be traced back to Old Norse, and it means "small rocky island or reef covered during high tide".
This is an apt house name for Irish residences in seaside towns like Greystones or Salthill, where sea stones are in abundance.
Even better if you decorate your Irish house's garden with sea rocks.
22. Tara
Tara is a good house name for Irish residences situated atop hills or on elevated plateaus. In Irish, "tara" means "hill", and it can also refer specifically to the Hill of Tara.
The Hill of Tara holds significance as an ancient burial site in County Meath, Ireland. The location has ties to Irish mythology, and it's also believed that the High Kings of Ireland were inaugurated there.
So, fans of Ireland's history or its folklore may have an interest in naming their house after the Hill of Tara.
23. Glas House
In the Irish language, the word "glas" means "green". While green is a word that could be used to describe most of Ireland, it's also a good word for naming a house in the Irish countryside.
Glas House might also be a good name for an Irish house that is painted green, has a green door, or is surrounded by a lush, green garden.
Either way, Glas House is easy to remember and apt when it comes to describing its Irish setting.
Naming a house or cottage in Ireland can be a difficult task if you aren't sure where to start.
Luckily, we've rounded up some unique house names that draw inspiration from Irish mythology, history, and language.
If you're looking for the perfect name for your Irish home, you might consider using the above options. Or, simply take elements of the natural world around your house, and find the Irish word(s) for them!
Related Posts