Don't be complacent. We understand how alluring it can be to keep the default playlist name that Spotify recommends. But, take a chance! Be innovative and think outside of the box!
Give that playlist an awesome name, and let everybody know how great your music taste is!
Need a little inspiration? Don't fret, you're not alone! Below, you will find the best Spotify playlist ideas.
Best Spotify Playlist Names
Let's kick off with the best Spotify playlist names.
Some of these may be cliche, and you have probably seen them used a ton on the streaming service. However, there is a reason for that; they are just so fantastic.
These names will tell you precisely what is on your playlist, so the second you make Spotify play it, you know that you will be in for an awesome time.
Perhaps you will get up and have a bit of a boogie, or maybe the songs will make you cry.
My Exercise Tunes
Drifting Away – perfect for falling asleep to
Lights Out
Songs To Cry To – for when you need a song to bring a tear to your eyes.
Songs To Get Us Through Tough Times
The Best Songs To Start Your Day
Child Of The 80s
The 90s Rocked
Music For The Soul
Sweat It Out
The Power Hour – the playlist can be longer than an hour! Just perfect for working up a sweat.
Throwback Party
Party Smashers
Banger After Banger – when every song on that playlist is epic!
Down The Rabbit Hole – the weirder music or something that triggers nostalgia in you.
Party Like Its 1999
Smooth Jazz
Hit After Hit
Lit Hits – because why not go for a bit of rhyme?
Busta Move
This Rap Be Trippin'
Falling Back In Love
When The Day is Cloudy
Let The Sunshine In
Summer Jams
Poolside Vibes
Songs We Sang
Growing Up
Life Goes On
The Perfect playlist – we told you that you must be descriptive, and you can't get much more descriptive than this, right?
Good Spotify Playlist Names
Don't reach for those playlist name generators yet, because we here at the Blog Of Tom are just getting warmed up.
Next, we have some good playlist names. They are the ones that didn't quite make the cut for the 'best,' but you probably won't be too unhappy if you go for one of these:
Stadium Bangers – great for those guitar, drum, and bass-heavy tunes. Think along the lines of Queen, The Killers, etc.
The Anthems
Party All Night
It's Fun To Stay At The… – an excellent name for a party playlist packed with cheesy melodies.
While That Guitar Gently Weeps – could go for Beatles tunes here, any acoustic banger will look great on this playlist.
Dance Like Nobody's Watching
Let Your Hair Down
Summer BBQ – for those songs that remind you of the summer months.
Winter Hits – cold outside? Curl up to these awesome tracks.
Does This Go Up To 11? – for those awesome hits where you want to keep cranking that sound up more.
Just Beat It
Hall of Fame
The Only Way Is Up
Late Night Bangers
Thug Life
That's Rap
Grime Hits
Hits of the Naughties
The Cheesy Ones – who doesn't love a bit of cheesy music? The next couple of suggestions is all about that!
My Guilty Pleasures
Shh…Nobody Should Know I Listen To These!
Beat Bop
I Want The Love That Exists in Books
Late Night Drives
Just For The Girlies
All The Feels
Windows Down
Oldies But Goldies
The Hits Everybody Loves
Post-Breakup Bender
These Ain't Corny
This Ain't a Love Song, This is Goodbye
The Chill Pill
You've Got This, Mate
Handmade Glory
Feel Good Music
Just For Me – not everybody will agree with your music taste, but that's cool. How about a playlist just for you?
Hand Picked Awesome
I Need Vitamin U
Happy Vibes
House Party Hype
Cute Names For A Spotify Playlist
Got yourself the perfect Spotify playlist packed to the brim with cute, romantic songs, or maybe songs that remind you of the better times in life?
Struggling to come up with a playlist moniker? You should know by now that we got you!
Here are some awesome cute playlist names for a Spotify playlist.
Unicorns and Roses
For The Days You Are In Love
Romance is Awesome!
Pep Pep
Only Good Vibes
Don't Be Fancy, Get Dancy
I Remember This Tune!
School Days Were Best Days
Too Cool For School
The Perfect Bop
Just a Small Town Girl – living in a lonely world
Music For a Queen
Chillin' Like a Villain – is great for rap music, but any heavier music works well for this name.
Happy as Hell
There's No Angry Way To Say Bubbles
Personal Notes in Song Form
You Are The Only One
Stuck On You
Messages From Him/Her – favorite songs from your better half!
I Won't Say I'm In Love (But I Am)
The Happy Wave
My Chillout Tunes
The Best Start To The Day!
Just Chill Vibes
Acoustic Love
Chefs Kiss – for the uninitiated, this means that the music is really, really good.
Songs That Make Me Think Of Her/Him
Classy Classics
#throwback
The Best Possible Combination of Songs – much better than a 'random playlist,' right?
Funny Names For A Spotify Playlist
Got a funny playlist full of bangers to put a smile on your face but no playlist to slot them into? Make a unique playlist just for them!
These names will have you off to a good start. Of course, you could also use these ideas for names for any playlist when you want a bit of an extra smile on your face.
Songs That Make No Sense
Despacito on Repeat – hopefully, your playlist doesn't have this on repeat, but we won't judge. We swear.
It's Rude It Isn't Friday
Songs I'm Embarrassed To Play In Front Of My Friends
I Hate These Songs, But I Can't Stop Listening
I Swear These Songs Sound Like My Faves?
Hehe
Music Is Cheaper Than Therapy – a funny name for a sad playlist.
This Is How Awful My Music Taste Is – we are sure your music streaming taste is awesome, right?
It's Gotta Be Illegal For Music To Be This Slammin'
Yet Another Playlist – because we know all of you have a ton of Spotify playlists.
DON'T LISTEN TO THIS!
Tasty Bangers
The One Where She Made Another Playlist – great if you are a fan of the TV show Friends.
Terrible Songs, but I Love Them Anyway
The Best Way To Smile
Oh, Look. Another Sad Song Playlist.
I Can't Help It, I'm a Romantic
Strange and Unusual…Just Like Me
Why So Serious?
Unique Names For A Spotify Playlist
Unique names are a bit more challenging to come up with when you are putting together a slammin' Spotify playlist. But, you can bet your bottom dollar that we will give it a bash.
If you want to make these more unique, then feel free to play with the names. We are sure that you can come up with something awesome too!
I'm Listening Here!
Throwback For When I'm Feeling Emo
This Ain't a Playlist, It's an Arms Race – For fans of Fallout Boy.
My Lucky Charms – is a great name for an extensive Spotify playlist. When you want a little bit of everything in there.
Cruisin' With The Windows Down
Sunshine, Lollipops, and Everything In Between – for the happier playlists
My Nursery Rhymes – doesn't have to be literal nursery rhymes. Any songs that help you reach that land of nod will be great here.
Pumped Up On Caffeine – for the bouncier songs where you can't help but get up and jump around.
JUMP AROUND.
My Spotify Playlist – yeah. It is unique because nobody else will choose the most obvious name possible.
I Love This Song!
Soundtrack To My Life
(Your Town/City) Soundtrack
Songs To Sing In The Shower When You Are Sure You're Alone
My Childhood Tribute
Chillax
Summertime Sadness
I Swear My Mom Loves These
I Don't Know The Lyrics, But It Sounds Good
A Tribute To (Whoever Your Favorite Band Is)
Creative Playlist Names
Crafting music is one of the most creative endeavors. When people create music, they let their raw emotions come out.
The same happens when you listen to it. So, what do you say? Should we share a few creative Playlist names for Spotify with you?
Paint By Music
Let The Music Flow
Painting By Bass
Songs From The Future – for those songs you know you will listen to for the rest of your life!
Songs For My Girlfriend/Boyfriend
We Broke Up And I Don't Want To Talk About It
Soul For The Soul – for the soul music lovers out there.
Music Is My Life
Keep Calm and Listen To This
Music For a Creative Soul
Coffee Shop Jams
Smile, It's Contagious!
On The Porch With a Glass Of Wine
I'm Bored As Hell And Could Use Some Laughter
The World Is Boring With You
Be Loud and Proud
You Are Who You Are, And That's All That Matters
Stay Being Weird, It's Your Best Quality
Embrace Your Quirks
This Playlist Is One in a Million
Music Food For The Soul
Everything Is Awesome! – bonus points if you have seen the Lego movie, which inspired this name idea.
I'm Just a Love Machine – for those playlists packed with awesome love songs.
Feelin' Crazy Tonight
Walking on Sunshine!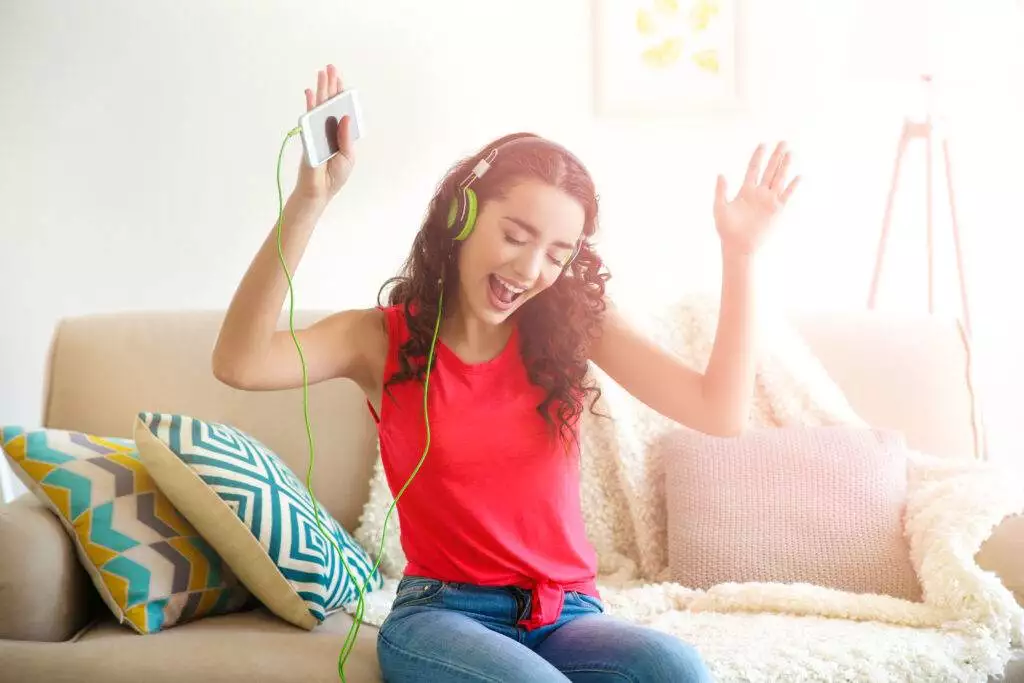 Cool Names For A Spotify Playlist
Do you want a name that shows off how sophisticated you are? Think that your music tastes are the coolest around?
Try on a couple of these for size:
The Rock Gods
The Coolest Playlist In The World – yes, even if you call something cool, it is still cool. We swear.
#GoodMusic
Rant and Roll
As Good as a DJ
DJ. Drop The Beat
Music To Get Freaky To
2 Kool 4 Skool
Get Busy
Music, innit.
Rappy Hour – for rap music
The Beat Box
DROP THE BASS
Turn Up The Stereo
Boom. Boom. Shake The Room.
Bow Chicka, Wow, Wow
Music For Emotional Damage
Pump
Creamy Beats
Heavy Beats
This Playlist Is Trending
Catch Ya On The Flip Side
Love Don't Scar Me
Big Boys Don't Cry
I'm a Lone Wolf
Badass Names For A Spotify Playlist
We got one more section for you, which is for those Spotify playlists that boast the absolute sickest of beats.
If you want something completely badass, these names will be for you.
Trippin' n' Whippin'
Surfin' With The Alien
Warning: To Be Played At a High Volume
Stressed, Numb, But Still Alive
Turn Off Your Humanity
Feelin' Myself
You're The Villain
Bust a Sweat
Woke Up In The Trap
LEGEND
Spotify Playlist Naming Tips
We've given you a ton of awesome ideas here, but let's wrap up by giving you a few tips on how you can throw together your awesome playlist names, shall we?
You don't need to think about much, and no matter how little creativity you suffer from, you should be able to come up with something half-decent.
Remember, playlist names are all about you. Don't go overboard trying to come up with something that doesn't speak to who you are. You end up with something bland there.
1. What Is Your Playlist About?
We admit we have a couple of playlists that are just a mish-mash of songs we liked and never got around to sorting. However, a good chunk of our playlists is very thematic—some about love, some about happy stuff, you know, the drill.
When coming up with a name, think about the playlist. You want something that will tell you exactly what you can find by peaking at the name.
2. What Are Your Favourite Songs?
If you look at your favorite songs, then you may be able to grab a couple of awesome lyrics from them.
Some of our favorite names have lyrics from awesome songs. We have even included a few of them on this list of ideas for Spotify playlist names.
When you include a lyric, that lyric probably means a lot to you. It spoke to you somehow, which is exactly what you want in a playlist moniker. Something incredibly personal.
You can even use that lyric to describe what sort of magic you will find tucked away in your most awesome Spotify playlists.
3. Look At Album Names
Another great source of playlist monikers will be looking at album names.
Albums have been designed to be eye-catching, and they want people to listen to them. We have seen some amazing album names out there. You can find a couple that can easily work their way into a playlist title.
4. Look At Other Playlist Names
Even the greats have to look to others for inspiration. When you look up songs on Spotify, you will be greeted with a whole gaggle of different names. Check out a couple of them. Use those for inspiration in coming up with your names.
Of course, you could always borrow the whole name. We are positive that nobody is going to judge you there!
5. Be Yourself
We know we have said this already, but it needs to be said again; try to be yourself when you are putting together a name.
A playlist name is about who you are as a person. Don't be cool if you aren't cool. Don't be cute if you aren't…well, you probably are cute. But we are sure that you see what we mean here.
Suppose you want to load your Spotify playlist names with emojis (something we don't like doing). Then do that. Nobody will judge.
Conclusion
What do you think? If you were looking for some great Spotify playlist names, you have many fantastic ideas here.
We were even nice and gave you a few awesome tips that should make tossing together an awesome playlist moniker easy.
Remember to share this page with your friends. We bet all of them are looking for a great name to get their teeth stuck into too.
What did we tell you? First, there is no need for you to pull out a Spotify playlist name generator when you have ideas as awesome as these.
Related Posts