You'd be surprised to find out how many sucker fish names are out there. If you're looking for inspiration for choosing the right name for your fish, you're not alone. Picking the most suitable name for your fish is actually harder than you think.
This is a list that you can rely on to make it easier for you. Read on to find out what are the best names for sucker fish that you can use to name your new friend.
Best Sucker Fish Names
Here's a great list of the best suckermouth catfish names that you can rely on.
Aries
Diamond
Alpha
Dora
Atlas
Bubba
Brook
Desi
Belore
Blue
Ferb
Barn
Yella
Frost
Squidy
Jingles
Beluga
Flow
Ray
Sunshine
Goldie
Topaz
Champ
Nemo
Bumble
Jagger
Nibbles
Sunny
Ink
Nile
Neon
Jojo
Twinkle
Glimmer
Jaws
Sharpy
Tiller
Glow
Ghost
Bubbles
Bob
King
Spice
Comet
Honey
Sharky
River
Mop
Pacific
Puffer
Female Sucker Fish Names
If you have a female sucker fish, these names should help.
Astrid
Annie
Cleo
Lettie
Dawn
Sookie
Rose
Alley
Candy
Venus
Zahra
Duchess
Yasmin
Anika
Mila
Ginny
Rainbow
Violet
Aurora
Adele
Bella
Swan
Ryn
June
Luna
Nora
Jewel
Pixie
Hazel
Ursula
Donna
Betty
Carmel
Nina
Ocra
Princess
Xena
Missy
Tara
Betty
Bessie
Mona
Fran
Angel
Shelly
Effie
Lorna
Nala
Dawn
Misty
Male Sucker Fish Names
Nothing says male sucker fish more than the name that you give him.
Apollo
Arlo
Trout
Leo
Mars
Odin
Diego
Gavin
Hal
Gunther
Guppy
Lake
Crowly
Baxter
Dean
Gandalf
Henry
Cliff
Kermit
Rudolph
Tom
Ozzy
Liam
Spike
Jimmy
Bones
Billy
Dash
Blade
Fox
Denzel
Derek
Kofi
Ethan
Spikey
Matt
Bull
Zues
Dixon
Moby
Fred
Ed
Axel
Houdini
Dexter
Buster
Bruce
Mike
Ace
Bud
Funny Sucker Fish Names
Sometimes, you should choose extraordinary names to lighten the mood. Here are a few for your algae eater:
Mr. Salmon
Cherry
Crabby
Gill-bert
Fishy
Captain Hook
Bubble Guppy
Clappy Gilmore
Flappy
Sushi
Shelly
Atlantis
Mackerel
Tater Tot
Alpha
Hydra
Tuna Turner
Captain Sparrow
Pirate
Fry
Pip
Squirt
Squish
Algae
Plankton
Shipwreck
Goldilocks
Hook
Caviar
Float
Wasabi
Seaweed
Fin Tin
Speedy
Shark-Tail
Diver
Foamy
Flipper
Harley Finn
JawJabber
Sky-Flipper
Noah
Bermuda
Worm-Tail
Jet
Soy
BigFish
Karp
Flash
Small Fry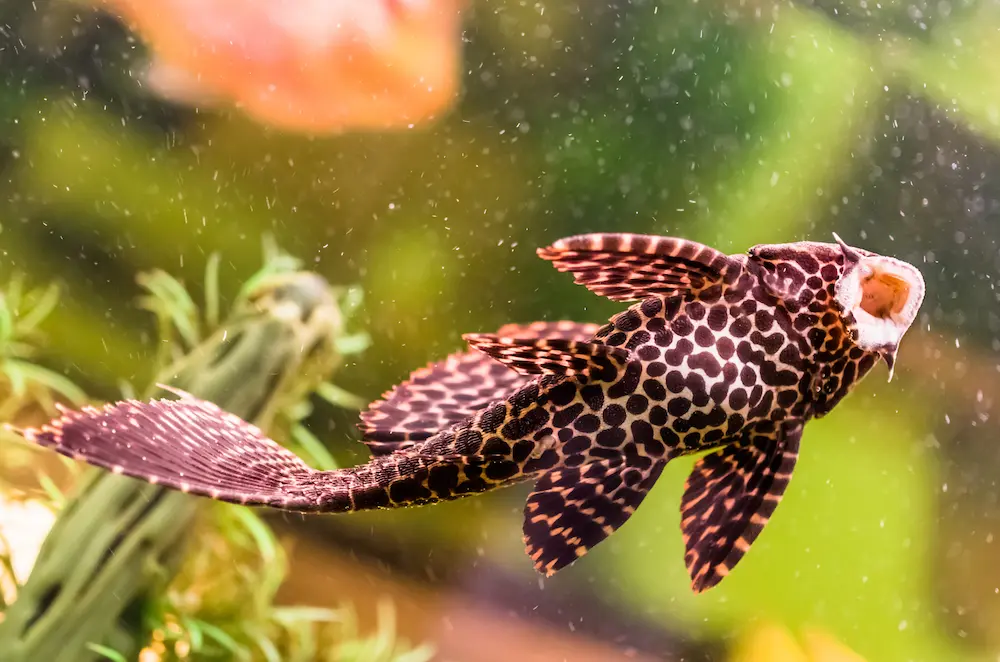 Unique Sucker Fish Names
Choose names that are unique to give your guests something to talk about.
Slushie
Penny
Liquid
Rolo
Stinky
Hoover
Mellow
Destiny
Knuckles
Azul
Amazon
Cucumber
Carrot
Jiggle
Freckles
Speckled Finn
Eek
Loco
Tapas
Ace
Midnight
Oro
Congo
Wishy
Celery
Tiny
Amber
Belly
Puffer
Mystique
Aquarius
Elmo
Marble
Izzy
Lola
Ignatius
Jack
Bonnie
Kai
Goldstein
Goldschmidt
Rusty
Lion
Tiller
Manny
Ganges
Beau
Glade
Minnie
Blooper
Cute Sucker Fish Names
Fish are aquatic animals, but they can still have cute names.
Here are a few for your cute freshwater fish:
Otter
Cookie
Angie
Pillow
Toby
Sandy
Gordy
Jersey
Coco
Baby
Rex
Bubba
Sassy
Annie
Sprite
Roxy
Lenny
Rocket
Swimmer
Ollie
Spot
Louis
Turbo
Paula
Surfer
Poppy
Ziggy
Zack
Snapper
Flashy
Beetle
Slimey
Astra
Mooney
Reef
Nessie
Hinkle
Wave
Gypsy
Wanda
Coco
Whitey
Orion
Lucy
Ripple
Elexa
Lemony
Snow
Buffy
Brownie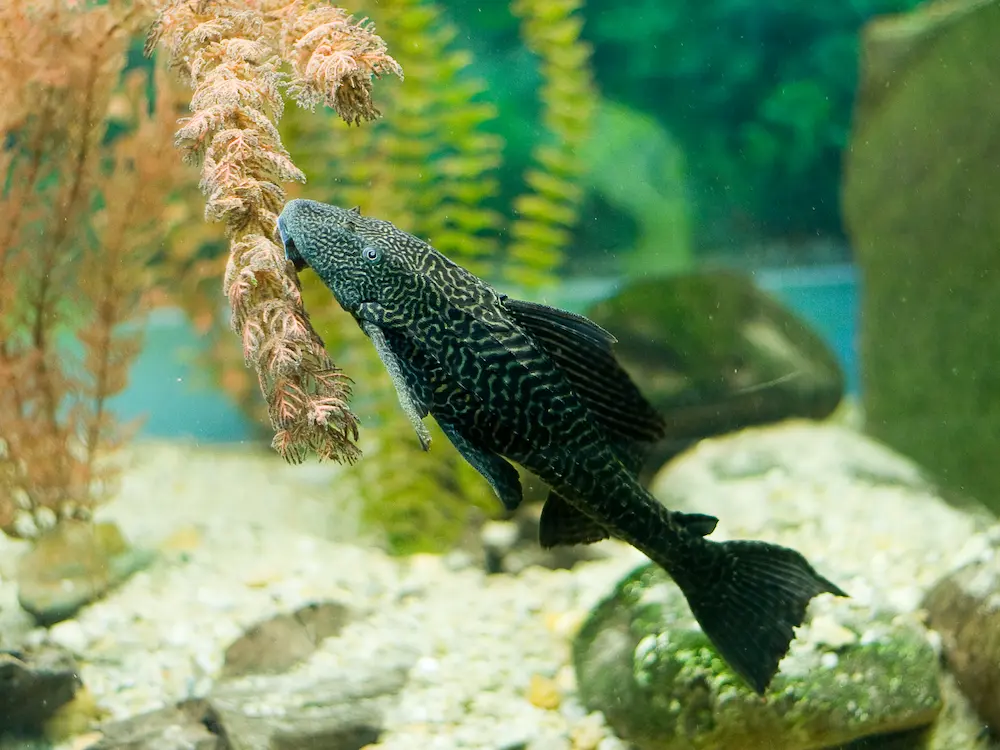 Fish Name Inspiration
Getting inspiration for your pet fish is something that can take time. There are too many names to choose from, and if you don't have an idea, it can be confusing to pick the right one.
If you already have a few ideas, it should help you decide sooner. That's why doing things such as visiting your local aquarium, pet store, or watching some sea-inspired movies can make it a lot simpler.
Help Choosing The Right Name
The right fish name comes down to personal preference more than anything. Most importantly, it's all about the joy that the chosen name brings to you. This doesn't mean there's any right or wrong when choosing the right name.
If this is your first time owning a sucker fish (aka common pleco, hypostomus plecostomus, suckermouth catfish, or armored catfish), choosing a suitable name can seem a bit challenging.
But, you don't need to worry because the following tips should make it easier for you to choose an ideal name:
Look at the type of fish that you have. Their physical characteristics make it easier to choose the right name.
Observe how your fish behaves. For instance, your bigmouth Buffalo won't have the same behavior as other species of suckers.
Pick a name based on where your fish comes from.
Choose your favorite name despite the type of fish that you have.
Decide on what you'd like your fish's name to be and stick with it. Besides, they won't know if it's a silly name or not.
In summary, naming your fish can be one of the most important decisions that you have to make. It also depends on the type of fish name that you want to stick with.
But, if you believe in unorthodox practices, you can always change their name until you find your best fit.
Related Posts