Looking for Weavile Nicknames? Look no further!
In this blog post, we will provide you with a list of Weavile nicknames that you can use for your Pokemon gaming needs.
Weavile is a powerful Dark/Ice-type Pokémon that can be tricky to catch and train. But with the right nickname, you'll be on your way to becoming a Weavile master in no time!
So what are you waiting for? Check out our list of Weavile nicknames and get started today!
Let's dive in.
Best Weavile Nicknames
Black Ice
Flurry
Frostbite
Frosty
Grey
Jack Frost
Red Crown
Silver
Sleet
Snowpiercer
Whiteclaw
Female Weavile Nicknames
Adreanna – dark (French)
Aeronwen – snow-white berry (Welsh)
Alma – one with dark red lips (Arabic)
Amihan – winter storm (Philipino)
Aneira – very snow (Welsh)
Berfin – snow (Kurdish)
Bora – snow (Albanian)
Borime – powdery snow (Albanian)
Brangwen – dark and pure (Welsh)
Chiara – being dark (Irish)
Chione – snow (Greek)
Ciara – dark (Irish)
Ciarda – dark (Scottish)
Corvina – dark hair (Latin)
Crimson – deep, purplish red color (English)
Crystal – ice (English)
Drifa – snowdrift (Icelandic)
Edurne – snow (Basque)
Eira – snow (Welsh)
Eirwen – snow white (Welsh)
Eleena – one who shines in darkness (Spanish)
Fanney – island snowdrift (Icelandic)
Fjolla – snowflake (Albanian)
Fuyuko – winter child (Japanese)
Gethwine – one with dark skin (Welsh)
Haukea – white snow (Hawaiian)
Havaska – snowy (Hungarian)
Hima – frost, snow, winter (Indian)
Isey – ice island (Icelandic)
Isolde – ice battle (German)
Kakarauri – darkness (Maori)
Kalda – cold or chill (Norse)
Kirsi – frost (Finnish)
Lumi – snow (Finnish)
Narine – dark person (Greek)
Neu – snow (Catalan)
Nilak – freshwater ice (Greenlandic)
Nisha – darkness (Indian)
Omaira – red (Arabic)
Piren – to snow (Mapuche)
Poppy – reddish, orange flowers (English)
Ravyn – blackbird (English)
Risna – darkhaired (Indian)
Roisin – little rose (English)
Rosie – red roses (English)
Ruby – gemstone (English)
Sarmite – frost (Latvian)
Sierra – dark (English)
Sufferine – strong, cold wind (Albanian)
Syvne – winter woman (Nenets)
Talvi – winter (Finnish)
Male Weavile Nicknames
Adham – black stallion (Arabic)
Agdulak – hole in the ice for fishing (Greenlandic)
Andri – snowshoe (Norse)
Ayaz – frost (Turkish)
Blackburn – dark brook (English)
Blackwell – dark stone (English)
Blagden – dark valley (English)
Blake – black or dark (English)
Cary – dark complected (Gaelic)
Ciaran – black or dark (Irish)
Coakley – charcoal meadow (English)
Colburn – coal brook (English)
Cole – dusky or dark (English)
Colgate – dark gate (English)
Colley – dark-haired (English)
Conven – white warrior (Breton)
Darcel – dark (French)
Dargan – dark-haired (Irish)
Dolan – black-haired (Irish)
Dooley – dark hero (Irish)
Edhem – dark-skinned (Arabic)
Edur – snow (Basque)
Fannar – snowdrift (Icelandic)
Findlay – white warrior (Scottish)
Fingal – white stranger (Scottish)
Finneas – dark-skinned (Persian)
Frediano – cold (Italian)
Gough – red (Australia)
Grimshaw – dark woods (English)
Harkan – dark red (Irish)
Harkin – red (Gaelic)
Hemant – winter (Indian)
Himesh – lord of winter (Indian)
Isa – ice (Frisian)
Isbert – ice (German)
Isbrand – ice sword (German)
Izotz – ice (Basque)
Jasper – gemstone (Persian)
Keegan – fiery (Irish)
Kolby – dark-haired (English)
Morozoko – father frost (Russian)
Pyry – snowstorm (Finnish)
Radcliff – red cliff (English)
Radley – red meadow (English)
Rin – severe, cold (Japanese)
Rory – red king (Irish)
Rudyard – red yarn (English)
Rumo – red (Cornish)
Tushar – snow, frost or cold (Sanskrit)
Tynan – dark (Gaelic)
Urmas – frost (Estonian)
Vetle – winter traveler (Norwegian)
Warrin – winter (Australian Aboriginal)
Zhaleh – hoarfrost (Persian)
Pokémon Nickname Inspiration
When it comes to choosing a nickname for your Pokémon, the sky's the limit. But if you're looking for some inspiration, here are a few ideas to get you started.
First, consider your Pokémon's appearance. Is it small and cunning like a fox? Or big and strong like a bear? Maybe it's sleek and graceful as a bird of prey. Use these physical characteristics to help narrow down your options.
Next, think about your Pokémon's personality. Is it cheerful and outgoing? Or introspective and laid-back? Does it have a mischievous streak, or is it always the voice of reason? Consider how you want others to perceive your Pokémon, and choose a nickname that reflects that.
Finally, don't forget to have fun with it! After all, this is your chance to be creative and really show off your Pokémon's individuality.
So go wild, and see what amazing nicknames you can come up with.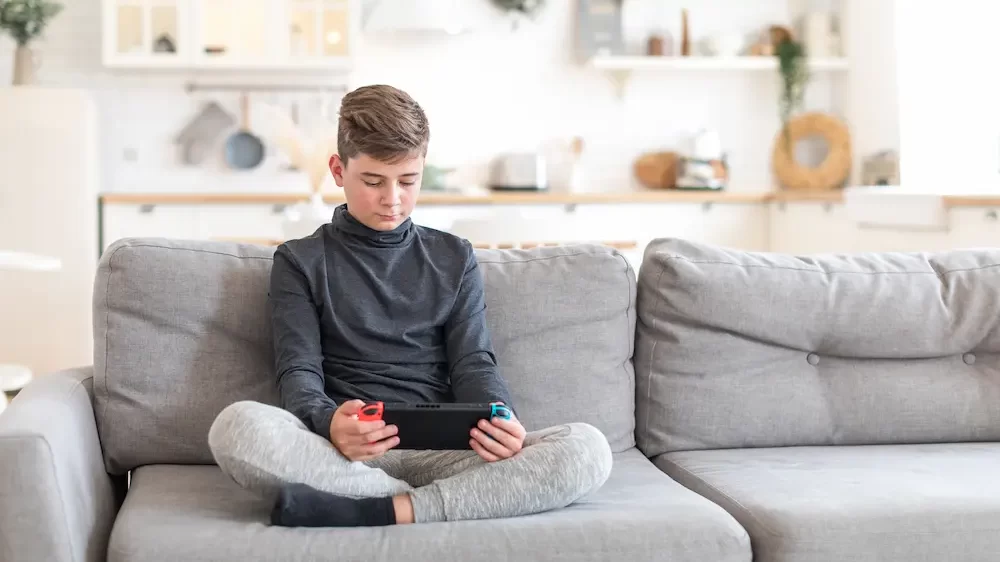 Help Choosing The Right Name
Here are some useful tips to keep in mind when nickname-hunting for your Pokémon:
Keep it short and sweet. A nickname should be easy to remember, so try to keep it to one or two syllables.
Avoid using inside jokes that only you and your friends will get. Not everyone will appreciate being left out of the joke, and it'll only make it harder for others to connect with your Pokémon.
Steer clear of offensive or profane language. This goes without saying, but it's worth mentioning anyway.
Make sure the nickname you choose doesn't closely resemble the name of another Pokémon species. It can be confusing (not to mention frustrating) for both you and your Pokémon if you can't tell them apart.
If you're having trouble coming up with a good nickname, try looking up your Pokémon's species name in another language. You might be surprised at the interesting (and often more pronounceable) options that are available.
Now that you know all this, it's time to start brainstorming!
Conclusion
Nicknames are a great way to show off your Pokémon's personality and individuality. When choosing a nickname, it's important to keep a few things in mind: keep it short and sweet, avoid inside jokes, steer clear of offensive language, and make sure the name doesn't resemble the name of another Pokémon species.
If you're stuck for ideas, try looking up your Pokémon's species name in another language. With these tips in mind, you're sure to come up with a great nickname for your beloved Pokémon.