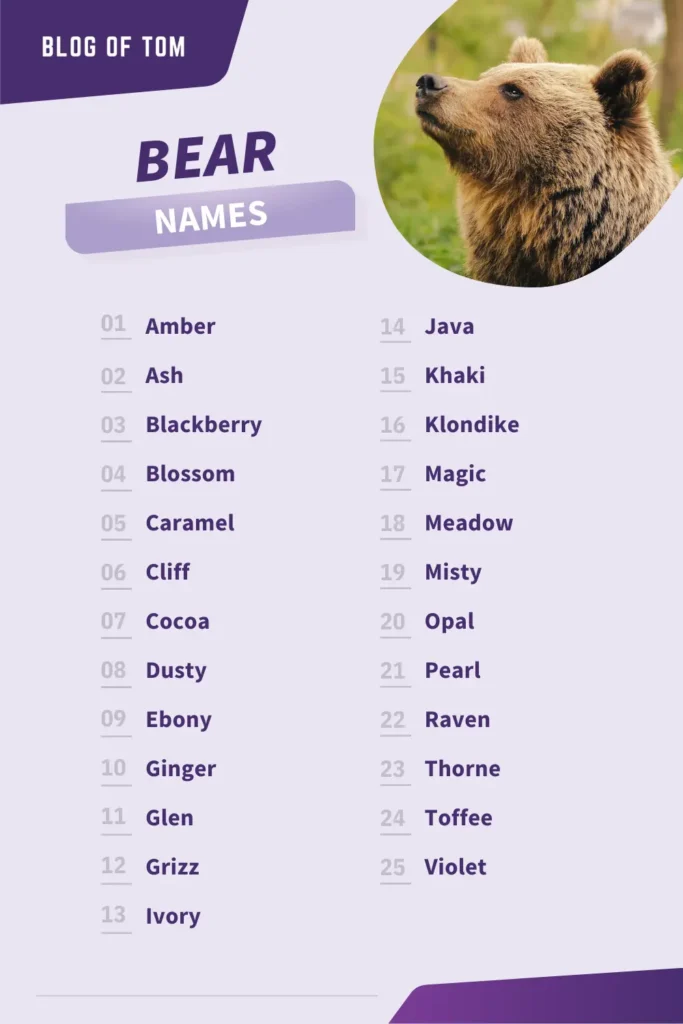 Whether you are looking for the perfect name for your new teddy bear or you're coming up with the name for the latest baby bear at the zoo, we have the ultimate list of bear names for you to choose from.
From famous bears to hilarious puns, you will find every bear name imaginable below including those from popular toy bears like the Care Bears, to TV shows and films like the Yogi Bear Show, Robin Hood and Family Guy, and much more.
Let's dive in.
Best Bear Names
If you need help finding the perfect bear name, you've come to the right place.
We've compiled a list of our top 50 favorite names for any bear, whether they be polar bears, black bears, or brown bears.
Snowball
Smoke
Winter
Amber
Thorne
Ash
Laurel
Powder Puff
Godiva
Cinnamon
Linden
Snowdrop
Meadow
River
West
Violet
Charcoal
Opal
Caramel
Blossom
Sunny
Cedar
Snowy
Grizz
Tempest
Khaki
Glacier
Dusty
Mocha
Misty
Ivory
Crystal
Blackberry
Glen
Klondike
Toffee
Ebony
Pearl
Autumn
Licorice
Savannah
Magic
Iris
Raven
Cocoa
Onyx
Yeti
Cliff
Java
Clay
Ginger
Bear Names For Females
Trying to find a good female bear name can be difficult, but there is a lot of inspiration to draw from mythology and nature.
These names convey power, poise, and will remind you that a mama bear is not to be messed with!
Princess
Winona
Edwina
Millie
Precious
Coco
Audrey
Hannah
Abby
Ellie
Polly
Maddie
Samantha
Maggie
Bitsy
Wilhelmina
Kiki
Gigi
Mimi
Anne
Lilly
Hazel
Ruby
Julie
Gini
Pippa
Lola
Ella
Kira
Bella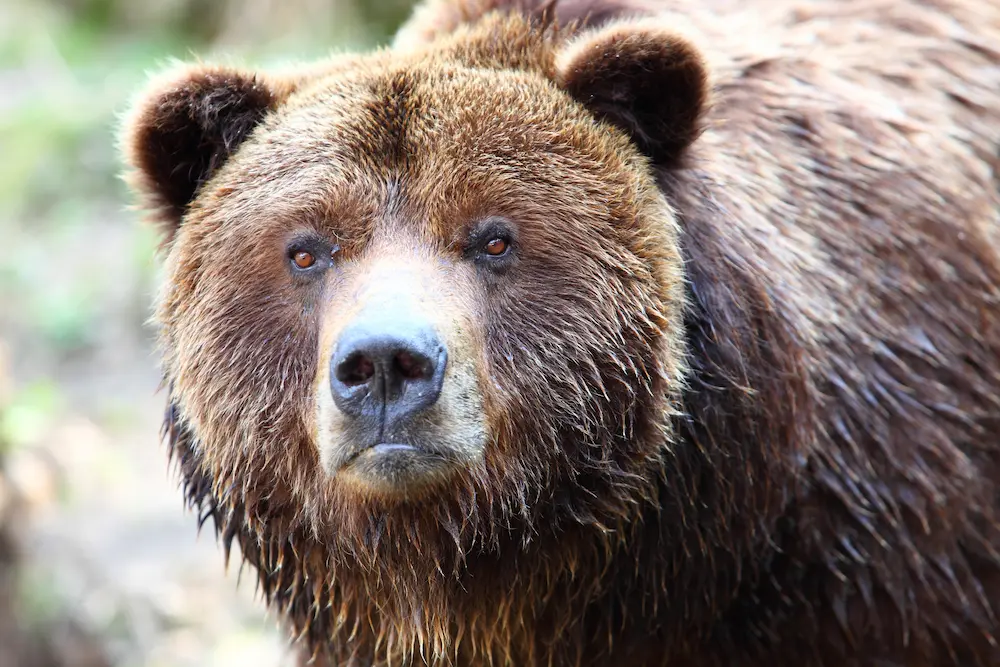 Bear Names For Males
If you need to find the ultimate bear name that roars with force and strength to prove that this bear is the king of his castle, take a look at these male names for bears.
No one will want to mess with a bear with a name like one of these!
Bear
Dusty
Johnny
Winslow
Sheriff
Bruce
Theodore
Stevie
Fred
Ralph
Jasper
Tommy
Ernie
Ricky
Bruno
Timmy
Lucas
Josh
William
Toby
Otis
Ben
Koda
Henry
Max
Names For Teddy Bears
President Theodore Roosevelt is the man behind the teddy bear when he refused to shoot a bear that one of his hunting partners had tied to a tree.
Word of the incident spread and now the popular stuffed bear is named after him.
Here are some of the best names for these cuddly stuffed animals with a famous lineage.
Mrs. Cuddles
Tubby
Boo Boo
Snugglebug
Fudge
Snuggles
Wally
Baloo
Honeypot
Piglet
Fuzzy Bear
Fuzzy
Lovebug
Winnie
Mr. Fluff
Bear Hugz
Squishy
Bella
Sprinkles
Baby Bear
Honey
Buttercup
Buttons
Chubby
Fuzzball
Cuddles
Angel
Cuddlebug
Mr. Cuddles
Snuggabear
Pebbles
Softy
Sooty
Baba
Huggie
Snowball
Buddy
Fuzzy Wuzzy
Bobo
Twinky
Mr. Cuddlesworth
Tuffy
Peaches
Bubbles
Bubsy
Paddington (Paddington Bear)
Unisex Bear Names
If you don't want to settle for a masculine or feminine bear name, don't worry there are plenty of adorable choices that fit either of the sexes.
Check out these classic bear names that are well-suited for either male or female bears.
Fuzzy Wuzzy
Cuddles
Lovebug
Cuddlebug
Sprinkles
Baby Bear
Sugar
Honey
Buttercup
Angel
Bubsy
Bear Hugz
Bella
Snuggabear
Chubs
Chunk
Salsa
Fluffy
Snuggles
Grizzlee
Grumps
Penny
Chip
Sky
Racer
Stitches
Champ
Hot Sauce
Cute Bear Names
Maybe you have the opportunity to name a cute little bear cub but don't want to choose something too scary or mean.
Try on some of these bear names for size.
They are perfect for the pint-sized versions that inspire the most popular toy a child picks to snuggle with.
Lulu
Honey
Gizmo
Fluffy
Jellybean
Pickles
Precious
Biscuit
Thumper
Nacho
Tippy
Tinkerbell
Sweet Pea
Baby
Cupid
Scooter
Furby
Sparky
Pinky
Fuzzles
Roo
Peanut
Giggles
Booger
Marshmallow
Dash
Bonbon
Cookie
Snuggles
Bugsy
Peaches
Buttercup
Buttons
Sugar Plum
Sweetie Pie
Yoda
Sprout
Cotton
Munchkin
Pixie
Chewbacca
Stumpy
Shaggy
Nibbles
Angel
Huggles
Cookie
Pip
Floppy
Mr. Bear
Bubbles
Good Names For Bears
These names are great for any bear of any nature, color, or disposition.
If you need a name that's not too complicated or fancy, here's a list of unique yet classic ideas with at least one you are sure to love.
Miffy
Jasper
Kirby
Kisses
Millie
Maxi
Monty
Jimmy
Milky
Lenny
Joey
Mindy
Lillie
Jonnie
Loki
Mochi
Iggy
Nemo
Grace
Herman
Eloise
Archibald
Daniel
Ophelia
Roosevelt
William
Fred
Abigail
Margaret
Rosemary
Edward
Clancy
Albert
Penelope
Clarabelle
Katherine
Napoleon
Boris
Elizabeth
Erma
Alfred
Funny Bear Names
Why would you choose any old bear name when you could make someone laugh?
Check out these hilarious bear names that are so punny they will make you groan and laugh out loud at the same time.
Lazy Bear
Ding Dong
Rawr
Mr. Gibbs
Beethoven
Sunny
Mr. Fluffles
Chubby
Shreddy the Teddy
Frankenstein
Eddy the Teddy
Bowzer
Champ
Sargent Teddy
Bearly Chubs
Knight Night
Hairy Barry
Beary Potter
Bumper
Bear With Me
Bearly There
Bear Minimum
Badass Bear Names
Perhaps you want your bear to be the most epic bear that ever lived!
If that's the case, he or she will need a name to live up to the reputation of being a badass bear.
Don't worry if you're short on ideas – we've got a whole list for you to choose from.
Trinity
Hercules
Boss
Sarge
Ajax
Sassy
Xena
Viper
Maverick
Arya
Diva
Mystique
Athena
Tank
Huntress
Jinx
Bane
Evil Names For Bears
While there are some bears in fairy tales and stories that are good, there are also some that portray the villains.
Whenever a bear is decidedly dastardly, their names usually suit their character to a tee.
Look at the list below and you'll see exactly what we mean.
Mara
Douglas
Nazar
Lezabel
Mor Dubh
Azazel
Hecate
Damian
Pandora
Ciaran
Lilith
Nimue
Flynn
Lamia
Colgate
Batibat
Kok-Lir
Cool Names For Bears
If you want your bear to be the next big thing and have a name that everyone will remember, have we got a list for you!
Below are some of the coolest bear names in existence.
You might as well put a pair of sunglasses on your bear now because they'll be cooler than a cucumber with one of these names.
Arthur
Finley
Wyborn
Avery
Artis
Osbeorn
Queenie
Nadetta
Thorborg
Bernadine
Banjo
Tuketu
Artie
Spike
Esben
Trump
Bernward
Berengaria
Humbert
Drogo
Torborg
Burney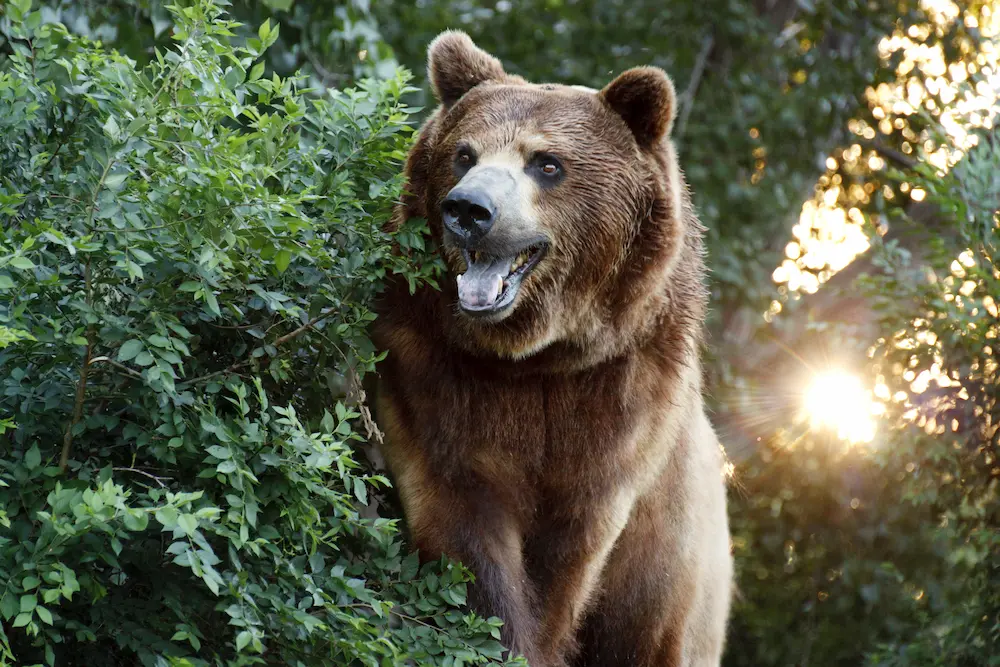 Unique Names For Bears
Looking for a bear name that is unlike any other?
These unique bear names will inspire you to name your bear something so out of the ordinary that everyone will wonder just how you came up with it.
Skylar
Sparkle
Wally
Tiny
Shellie
Sprite
Rolo
Spots
Rio
Winona
Tubs
Sasha
Reggie
Waldo
Scooter
Zoe
Rocky
Tilly
Ronnie
Ron
Wispa
Viva
Soar
Bear Names In Mythology
From folklore to Greek mythology, bears figure in many stories that teach lessons and explain the origins of various notions.
From the keeper of dreams to symbols of wisdom, medicine, healing, and strength, these mythological bear names have a story behind each and every one.
Artemis
Golden Bear
Jambavan
Nanook
Onikuma
Jelping-Ja-Oyka
Artaius
Raiju
Andarta
Nandi Bear
Artio
Ya-o-gah
Diana
Kim-un-kamuy
Otso
Jean de l'Ours
Ungnyeo
Callisto
Norse Bear Names
In Norse culture, the bear plays a prominent role in representing one of their mighty gods.
Use these fierce Norse names for your bear and the creature will embody all this is power and strength.
Bjarne
Nanoq
Bierdna
Bijas
Otso
Bernhard – strong bear
Bjarnhild – bear fight
Bjorn
Karhu
Birna
Famous Bear Names
Bears have been used throughout literature, cartoons, and even in real life as characters of goodness, strength, lovability, and fear.
In this list, you'll find some of the most famous bears known to mankind from a bear called Paddington to Smokey the Bear reminding you to prevent forest fires.
Luk
Ice Bear
Teri
Sebastian Star Bear
Ted
Peetie
Pepper
Muk
Zozi
Grizz Kodiak
Barnacles
Norvyn
Lulu Yurigasaki
Fuzzy Wuzzy
Kung Fu Panda
Panda
Papa Panda
Kissyfur
Professor Paljas
Kumajiro
Cub
Fluffy
Panny
Roro
Mimmo
Punch
Wilbur
Life Beauty
Boog
Flippy
Malloy
Bi-Polar Bear
Farmer Bear
Akakabuto
Maxie
Taotao
Norm
Hei Bai
Bojan
Grizzy
Vincent
Jack Bear
Marezou
Corporal
Karadi
Uranus
Victor
Penny Ling
Disco Bear
Ernest
Life Cool
Junior
Snuggles
Burble
Paw Paw Chuck
George
Big Mikey
Mouk
Umka
Sonny
Pop
Boris
Paddington
Burple Bear
Ginko Yurishiro
Pants Bear
Leonard
Sonya
Smokey
Natsu
Bobo
Barry Bear
Gordon
Brave Heart
Good Luck
Smart Heart
Do Your Best
Bashful Heart
Baby Hugs
Tender Heart
Daydream
Secret
Take Care
Hopeful Heart
Wish
Cheer
Share
Best Friend
Funshine
Surprise
Bedtime
Disney Bear Names
Disney movies are a treasure trove for lovable characters of all shapes and sizes.
There are many bears throughout the Disney dynasty including terrifying bears from Brave, that famous little cubby all stuffed with fluff, and a Jungle Book favorite.
Jack A. Bear
Big Al
Neewa
Br'er Bear
Gusto Gummi
Fred Bedderhead
Zeb Zoober
Bruin
Mama Bear
Smolder
Bobo
Buddy
McCoy
ShellieMay
Master Yo
Sir Thornberry
Lots-o'-Huggin' Bear
Tangaagim
Oswald
Emily Bear
Paula Behr
Tummi Gummi
Herbert P. Bear
Baloo
Vladimir Gryzlikoff
Gruffi Gummi
Koslov
Wendell
Emperor Wan Lo
Nanuk
Wahb
Duffy
Mayor Pink Panda
Shaker
Kai
Rick Sky
Betty
Peter
Ojo
Harris
Grubby
Fozziwig
Molly Cunningham
Kenai
Precious
Bongo
Tennessee O'Neal
Odin
Winnie the Pooh
Blossom
Nita
Emma Phatic
Ted Bedderhead
Ming-Ting
Grizzly
Makoos
Oscar Vandersnoot
Zummi Gummi
GiggleMesh
Bobby
Otto Toon
Koda
Ernest
Chummi Gummi
Little John
Ursa
Ursa Major
Oso
Kit Cloudkicker
Whistlestop Jackson
Rozzie
Little Mikey
Gritty
Teddi Barra
Tug
Lumpjaw
Paul
Peggy
Sunni Gummi
Cool Hands Luke
Beary Barrington
Bear
Bernard
Hamish
Jimmy
Ting-a-Ling
Louis
Liver Lips McGrowl
Blackjack
Fozzie Bear
Gomer
Papa Bear
Cubbi Gummi
MacKnee
Ursus H. Bear
Grammi Gummi
Queen Elinor
Butterbear
Rebecca Cunningham
Trixie St. Clair
Sir Gallant
Mor'du
Henry
Smokey
Lulubelle
Tundra
Humphrey
Teddy B
Hubert
Cartoon Bear Names
Disney isn't the only one with the license on creating famous bears.
Kids' cartoon TV shows and movies also feature famous bear heroes and silly bear characters.
Reach back into your childhood and get nostalgic for some of these bear names.
Reginald Koala
Papa Bear
Honey Bear
Grizzly Gran
Sister Bear
Little Bear
Grizzly Gramps
Cindy Bear
Humphrey
Kwicky Koala
Breezly Bruin
Lizzie
Andy Panda
Edwin
Teddy Ruxpin
Friend Bear
Rupert Bear
Sugar Bear
Smokey
Freddie
Brother Bear
Barney Bear
Blubber Bear
Mama Bear
Tim
Po
Boo Boo
Yogi Bear
Bear Pokémon Names
With close to 900 Pokémon currently in existence, more than a few of them are inspired by bears.
If you want a unique name with an awesome pop culture reference, check out these Pokémon-inspired names for bears.
Pancham
Stufful
Munchlax
Cubchoo
Bewear
Teddiursa
Pangoro
Beartic
Urshifu
Ursaring
Snorlax
Kubfu
Greek Name For Bear
Want to reach into your Greek origins to name your bear?
Check out these names which are some variations of bear translated into Greek.
Vernados – bear's courage
Arkadios – bear
Calysta – she-bear
Indian Name For Bear
Perhaps you want to pay homage to your Native American ancestors.
There are many different tribes from all over the continent.
See the different translations of bear and which tribe they come from below.
Nokosi – Seminole
Kuruk – Pawnee
Enyeto – Miwok (walks like a bear)
Honaw – Hopi
Mato – Sioux
Machk – Algonquian
Satanta – Kiowa (white bear)
Tarlo – bear cub
Nita – Choctaw
Honan – Miwok
Liwanu – Miwok (growling bear)
Makwa – Algonquin
Miwak – Miwok (bear growl)
Awaehsaeh – Menominee
Mantotohpa – Cheyenne (four bears)
Russian Name For Bear
There are a few variations of bear in Russian, but all of them are great names for bears.
In fact, the mascot of the 1980 Olympics game was a Russian bear with the name bear in Russian.
If there's one thing for sure, Russia sure knows its bears!
Medved
Mikhail
Misha
Mishka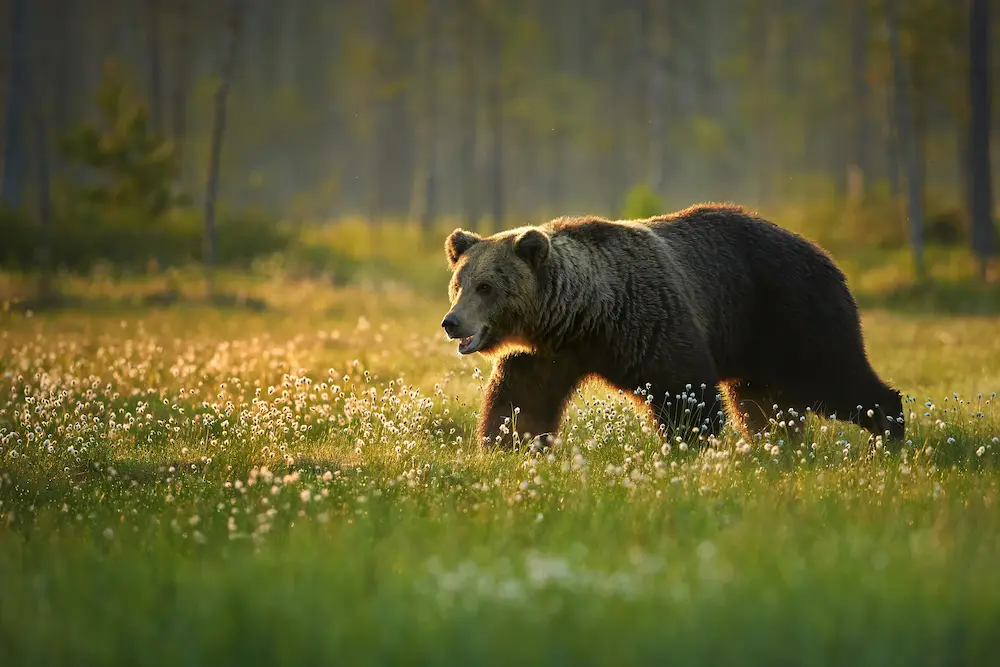 Teddy Bear Name Inspiration
Naming a teddy bear can be a fun and creative way to personalize your new cuddly friend.
When choosing a name, it's important to consider the bear's personality and appearance.
For example, a bear with shaggy fur might be named after a famous musician, like Bob Dylan or George Harrison.
Alternatively, a regal-looking bear could be given a regal name, like King or Queen.
Of course, you can also choose a name that simply makes you smile, like Sunshine or Chocolate Chip.
Ultimately, the best name for your teddy bear is the one that feels right to you.
So have fun exploring all the possibilities until you find the perfect fit.
Help Choosing The Right Name
Here are a few tips to find the perfect name for your teddy bear.
Think about the bear's personality. Is it shy or outgoing? Playful or serious? Naming a bear after a trait that it possesses can be a fun way to choose a name that feels just right.
Consider your own relationship with the bear. Is it a gift from someone special? Does it have sentimental value? Naming a bear after someone important in your life can be a thoughtful way to keep that person close to your heart.
Take inspiration from pop culture. Bears have been featured in countless books, movies, and TV shows over the years. If you're struggling to come up with a name, try thinking of some of your favorite characters from bear-themed media.
Keep it simple. Sometimes the best names are the ones that are short, sweet, and to the point. If you're having trouble brainstorming a longer name, consider choosing a one- or two-syllable option instead.
Have fun with it! Naming a teddy bear is a fun way to exercise your creative muscles. So don't be afraid to experiment until you find a name that feels perfect for your new furry friend.
Frequently Asked Questions
What Is The Bear's Name In Jungle Book?
The lovable bear and companion of Mowgli and Bagheera from the Jungle Book is named Baloo.
What Are The Names Of The Care Bears?
There were eleven original care bears from the line of 1980s toys.
These included Bedtime Bear, Cheer Bear, Tenderheart Bear, Grumpy Bear, Friend Bear, Share Bear, Funshine Bear, Love-A-Lot Bear, Good Luck Bear, Birthday Bear, and Wish Bear.
What Is The Purple Care Bear's Name?
The purple care bear with the crossed heart lollipops on her tummy was named Share Bear.
What Is The Pink Care Bear's Name?
There were two pink care bears: Love-A-Lot Bear and Cheer Bear.
What Is The Blue Care Bear's Name?
The blue care bear with the thunder cloud on his belly was named Grumpy Bear.
What Is The Green Care Bear's Name?
The green care bear with the four-leaf clover on his tummy was named Good Luck Bear.
What Is The Yellow Care Bear's Name?
The yellow care bear with the happy sun on her belly was named Funshine Bear.
What Is Stewie Griffin's Teddy Bear's Name?
The famous sarcastic baby from Family Guy had a teddy bear who was his personal confidant called Rupert.
What Is The Name Of The Bear From Toy Story?
The not-so-lovable villainous teddy bear from the third installment in the Toy Story movies was called Lots-o'-Huggin' Bear.
What Is The Ranger's Name In Yogi Bear?
The Ranger at Jellystone Park who tries to keep Yogi Bear and Boo-Boo from getting into trouble is Ranger Smith.
Conclusion
Whether you need to name your cuddly teddy bear or there's a resident black bear that hangs out in the woods behind your house, there are plenty of places to find inspiration for a great grizzly name.
You can draw on famous bears from television or mythology or come up with a totally unique name that no one else has thought of.
No matter what name you choose, we've got a whole list of almost a thousand names to pick from.
You're bound to find one or two that suits your needs!
Related Posts