Are you curious about what the best school names out there are? Whether you're thinking of starting a real school yourself, you want a name for a tutoring or other educational group, or you're building a fictional school, there are some great names you can choose from!
Let's look at the best names out there for your school!
There are some great names for schools, including things like Little Bee Preschool, Start Smart, Rainbow High, Monarch College, Granite Hills, and more. You might also like names such as Lunar Crest, Harumi High, St. Claire's Academy, and Sunny Smile.
Best School Name Ideas
If you're creating educational institutes, whether in reality or in a fictional world, you need some really good name ideas to make your school stand out.
Here are some of our top picks for you to select from!
Brentwood College
Harrison High School
Lincoln Academy
Mirage College
Deer Valley Institute
Big Pine High
Oakleaf Primary
Faringley School
Sun Valley High
Sunny Coast Middle School
North Central High
Blue River Primary
Westview Academy
Education Central
East Elementary
Bright Futures
Lifetime Learning
Excel Education
Club Academy
School Evolution
Soaring School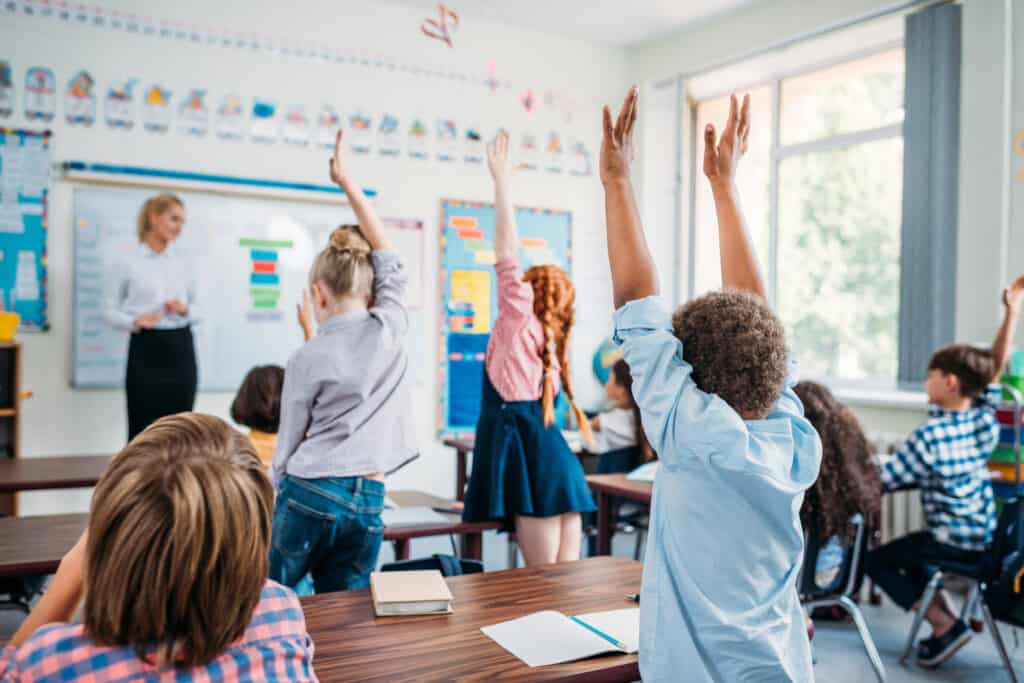 Good School Names
If none of the above appeal to you, there are plenty more good names to choose from. Some of these are specifically aimed at middle schools, while others work for high schools.
Wisdom Academy
The Future Way
Open Minds High
Mastery Academy
Miles Ahead
Flying Start
Elect Academy
Drop of Change
Eureka Elementary
Five Star Students
Super Studies
Forward Thinking
Foundations Academy
Garden Grove High
Gifted in Greatness
Grades Above
Lunar Crest University
Silver Dusk Academy
Bright Dawn
Cute School Names
How about if you want your school to sound cute? A lot of cute names relate to animals, nature, and food, so consider these options.
Coral Coast High
Little Pine School
Baby Stars
Learning Tree
Tulip Tree School
Elk Grove
Rainbow High
Green Sprouts
Little Owls
Mountain Oak High
Tiny Footprints
Seed Starters
Apple Middle School
Shooting Stars
Brookside Kids
The Learning Den
Broad River University
Chalkboard Champions
Intrepid Infants
Elk Valley High
Alphabet Kids
Funny Names For A School
If you're in need of a name that doesn't sound too serious, you might want to consider some of the below options.
Note that alliterative names can sound silly, although they have often been used in more serious ways too.
Loopy Loopters
Possible Impossibilities
Pudding Pupils
Premier Quality College
Triumph Academy
The Da Vinci School
Wagon Wheel College
Win at Life
Success School
Intelligent College
Hellish High
Granite Academy
Flying School
Acceleration Learners
Excel in Excellence
Ability Boosters
Standard School
Our Best Hope
Unique Names For A School
Sometimes, you just want a name that will really stand out, and make your school totally different from all the others.
This can be a really challenging task, but here are some ideas to get you started.
Cutting Edge Education
Forging the Future
Laguna Creek
Panorama Prep
Bright Beginnings
Renewed Academy
Learn 'n' Grow
Strongest Scholars
Little Life School
Being Different
Lighting Up
Mountain Movers
Liberty Park
Diamond in the Rough
Star Reachers
Win in Life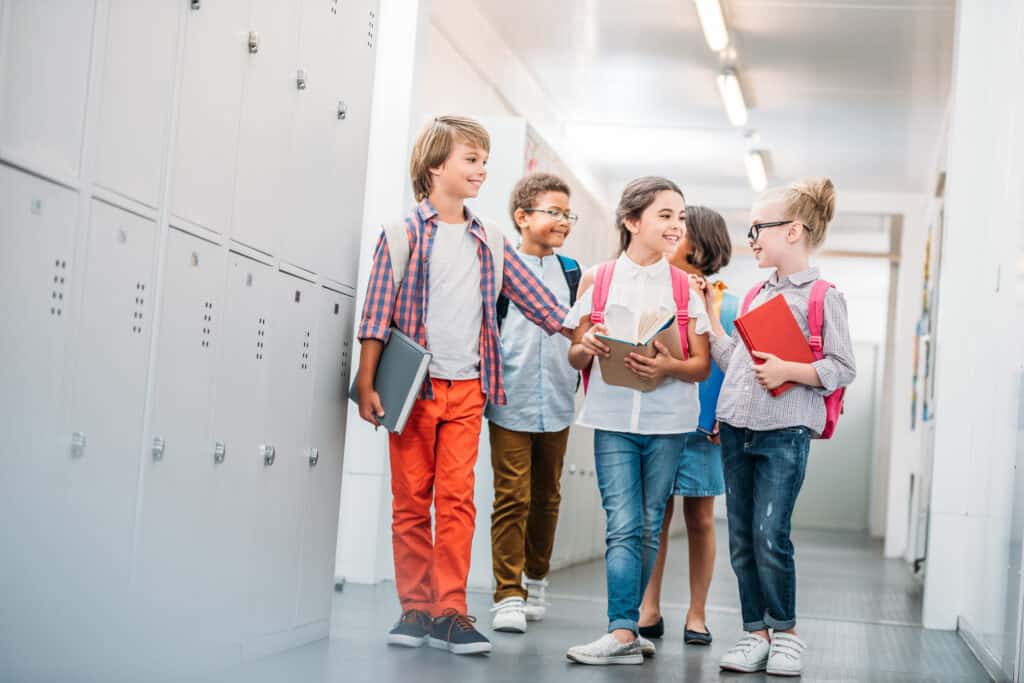 Weird Names For A School
In other cases, you want to go for something that is straight-up weird and unusual to make your school stand out.
This may relate to the students that attend (vampires, werewolves, etc.), or could just be a random pick that fits your educational institute.
High-Minded Academy
Bloody Good Teaching
Fair Maiden College
Harbinger School
Growing Pains
Grapevine College
Patriot Secondary School
Food for Brain Academy
Single Way School
Steadfast School
Cool College
Freedom Academy
Victory School
Ambition Aeronaut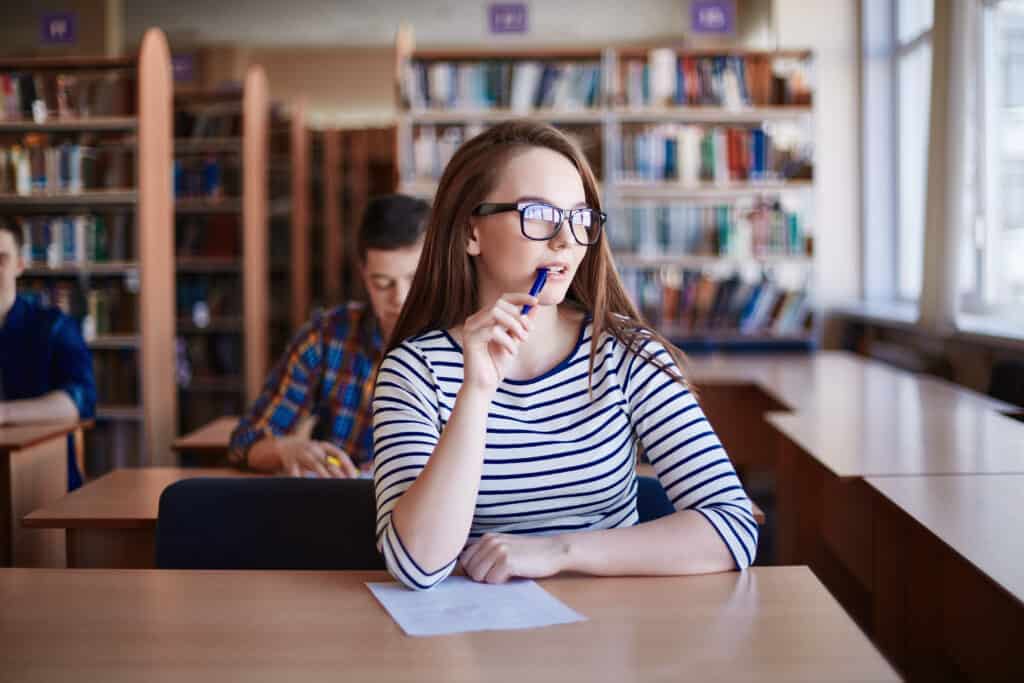 Cool School Name Ideas
You might be trying to convey a cool vibe with your school's new name. It's hard to define what makes a name "cool," but often, they are short, memorable, and easy to say.
Brain Train
Silver Valley Education
New Horizons
Achievers Academy
Mastery Middle School
Somerset School
Eagle Education
Cypress College
Forging Futures
Heritage High
Badass Names For Schools
Sometimes, you need to indicate that a school is a truly badass place for characters to have been educated. You need to convey slight edginess and angst with its name.
Ravenwood College
Skyline Middle School
Mission Possible
Bloody Dawn Academy
Frozen Lake High School
Better Tomorrow
Raizen High
Harumi High
Famous School Names
What are the most famous schools out there? There are, unsurprisingly, quite a few, and you can pick any of these if you want your name to be recognized!
Benenden School
Charterhouse
Harrow School
Eton
Westminster School
Winchester College
St Paul's School
Oak Grove School
Aquinas Academy of Pittsburgh
Abraham Joshua Heschel School
Acero School
Al-Noor Academy
Belmont Hill School
Ben Lippen School
Drew School
Elgin School
Franklin Road Academy
Fantasy Names For A School
What about a school in a fantasy world? How can you choose a name that sounds amazing?
Camelot Kids
Blue Towers
The Faraway School
Reine
Kurisho Minami High School
Storm Coast
Redlands University
Willow College
Winterville High School
Evisine
Gokmiton
Rolarth High
Lunons Academy
Vaegroth College
Amaexarth University
Neverland Preparatory
Taumerry
Voxarth Middle School
Ipogrinns College
Magic School Names
Magical schools can sometimes have fantasy names, but you might want an even more magical-sounding name.
To choose a magical name, think about the meaning behind it and whether it suits your school's atmosphere.
Wyvernpaw
Tyger High
Dragonscale Academy
Zikiton
Firefly School
Galdier's Preparatory
Higwithing
Daukons
Castle Corm
Cornidos Calatta
Ixtal
Mystical Mergence
The Halls of Harmony
The Ruined Towers
Owlhorn Academy of Witchcraft
Silvergaze Wizards
Fulcrum Brotherhood
Eight-Star Academia
Cabbilist Philosophers' Academy
Voodoo Diamonds
Rimriths School
Nesonia Neptune
Learning Lakes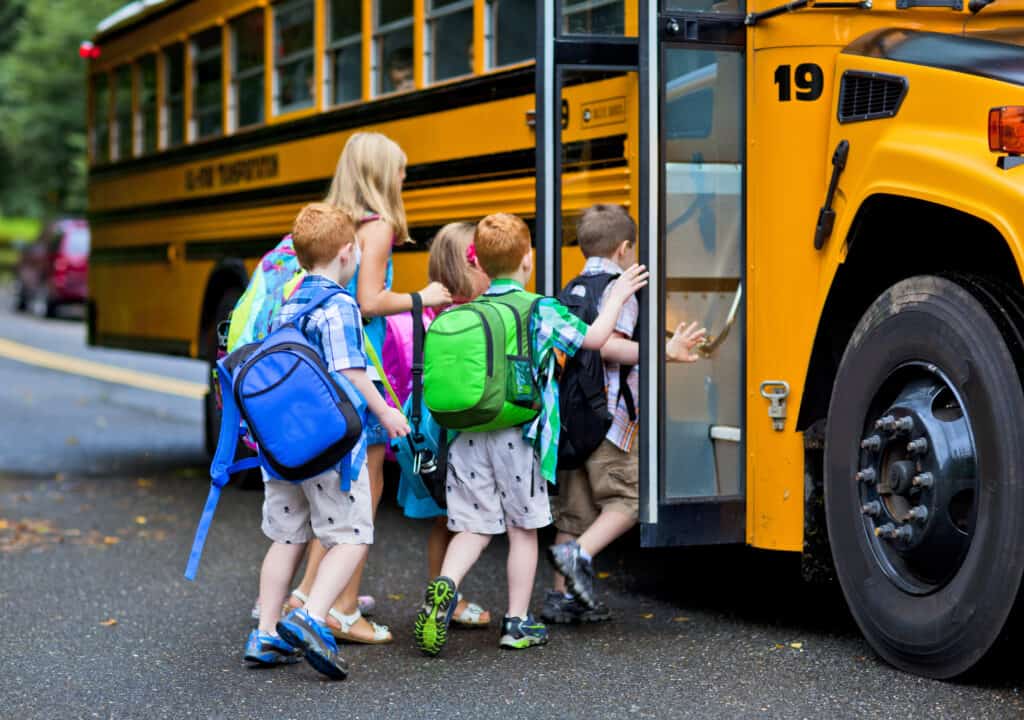 Names For An Old School
Old school monikers very frequently relate to the person who set them up, or the person who they were set up to honor. That's why you'll see things like Saint and Queen or King in the title, although there are some that don't follow this rule.
St Bernard's School
Queen Elizabeth's Grammar School
King Edward's High
Blue Coat Preparatory
Eddington Halls
St. Claire's
St. Bernadette's
Queen Victoria
The Queen's Gates
Sir Thomas Abney School
Lady Morton's High Academy
Brentside High School
Claremont High School
St. Matthews
Winchester Tower Gate Hall
Rowan Hill Highward
Pine Halls
Boarding School Names
Of course, a good boarding school has to have a suitable name, and there are lots out there to pick between.
Often, the school will need to sound a little posh, since boarding schools are typically associated with fees and high quality.
Brighton College
Repton School
Stamford School
St. Lawrence's College
Teikyo School
Tudor Hall School
Wycombe Abbey
Keil School
The Mary Erskine School
Loretto School
Malvern College
Lancing College
Embley
Ryde School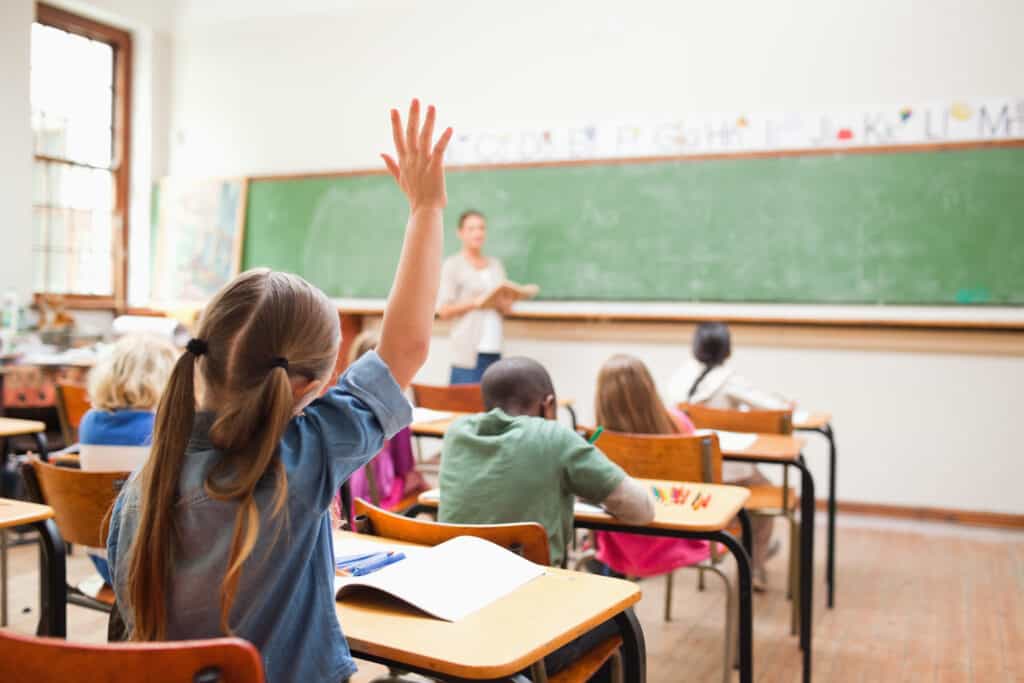 Fake High School Names
If you just want to convey the air of an everyday high school, you probably want to come up with a name that is normal – and there are plenty of those.
Pick from any of the below options:
Blue Creek High
West Wynd High
Bannon High School
Appleyard School
Crest Hill
Bright Sparks
Avonlea Academy
Westland School
Moregate Academy
Wiltshire High
Moongarth Preparatory
King Arthur's
Browning School of Tech
Bellview Academy
Nook Brinley High
Maple Avenue
Clover Academy
Names For A Middle School
Middle school monikers are often similar to high school monikers but may be a little more approachable and sweet. Try things like:
Elm Tree Avenue
City Bridges Middle School
Lwellyn Barker Preparatory
Beaver County School
The Golden Apple
Bright Streams
Early Days School
Big Blue World
Young Leaves School
Cleves Middle School
Carlton School
Bright Minds
The Beech
Stepping Stones
Sacred Heart Academy
The Education Key
Kids in Action
Oak Park
German Names For A School
If you want your school to sound like it's convincingly set in Germany, choosing a real German school name for it might be a good idea.
Lorenz Fries Sonderschule
Kolping Berufskolleg
Gymnasium Ehingen
Robert-Mayer-Gymnasium
Freie Schule Anne-Sophie
Friedrich-Schiller-Gymnasium
Elisabeth-Gymnasium
Lisolette-Gymnasium
Sommertalschule
Stuttgart
Josef-Effner-Gymnasium
Julius Echter Gymnasium
Landheim Schondorf
Lindenberg
Japanese Names For A School
Similarly, if you want to set up your school in Japan, you might want to consider a few of these Japanese names.
Horikoshi High School
Nada High School
Kaisei Academy
Yokosuka High School
Uwajima Fishery High School
Inagakuen Public High School
Saga Technical High School
Chiben Gakuen Middle School
Seien Girls' High School
Taku Senior High School
Spanish Names For A School
There are also some great names if you want to make your school Spanish.
International House Valencia
Cervantes Escuela Internacional
Taronja
Colegio Estilo
Hamelin Laie International School
Aloha College
Kostka College
Claret School Barcelona
St. Ignatius College
Real Collegio de Doncellas Nobles
Names For A Christian School
To create a religious atmosphere, you might want to find some religious school names – such as those offered below.
Emmanuel Community School
Walthamstow Abbey
St. Laurence School
Trinity School
St. Alban's School
Wells Cathedral School
St. Faith's School
The Vine Christian School
Covenant Christian School
Lincoln Minister School
Anime School Names
Anime is also enormously popular at the moment, and you might be looking for an anime insipred name.
There is again plenty to choose from!
Shuchi'in Academy
Fuuka Academy
Tokyo Metropolitan Advanced Nurturing High School
Kamome Academy
Ninja Academy
Academy City
Mahora Academy
Midgar
Hoshinoumi Academy
Ousai Academy
Totsuki Culinary Academy
Ashford Academy
Duel Academy
Kamiyama Academy
Shibasaki High School
Hakoniwa Academy
Jujutsu High
Kuoh Academy
Animal Crossing School Name Ideas
If you're playing Animal Crossing, you might be struggling to come up with a great name for your school – so here is some inspiration to get you going!
There are options for many different themes here!
Smallville (Superman)
Hobbiton (Lord of the Rings)
Bedrock (The Flintstones)
PalletTown (Pokémon)
Honeydukes (Harry Potter)
Coast City (Green Lantern)
Bluebell (Hart of Dixie)
IslaNubar (Jurassic Park)
Ariel City (Firefly)
Skull Isle (King Kong)
Storybrook (Once Upon A Time)
The Island (Lost)
Kanto (Pokémon)
AngelGrove (Power Rangers)
Mega City (The Matrix)
Names Of Schools For Inspiration (Real and Fiction)
What about a few famous schools to inspire you? There are quite a few, both from popular culture and from real life, and choosing one of these will link your school to an existing idea.
Hogwarts School of Witchcraft and Wizardry (fiction)
Springfield Elementary (fiction)
West Beverley Hills (fiction)
Hudson University (fiction)
West Canaan High School (fiction)
North Shore High School (fiction)
Rushmore Academy (fiction)
McKinley High School (fiction)
Ridgemont High School (fiction)
Rydell High School (fiction)
Chilton Prep (fiction)
Shermer High School (fiction)
Newham College
St. Stephen's School
Harvard
Yale
Clifton Lodge
Langdon Academy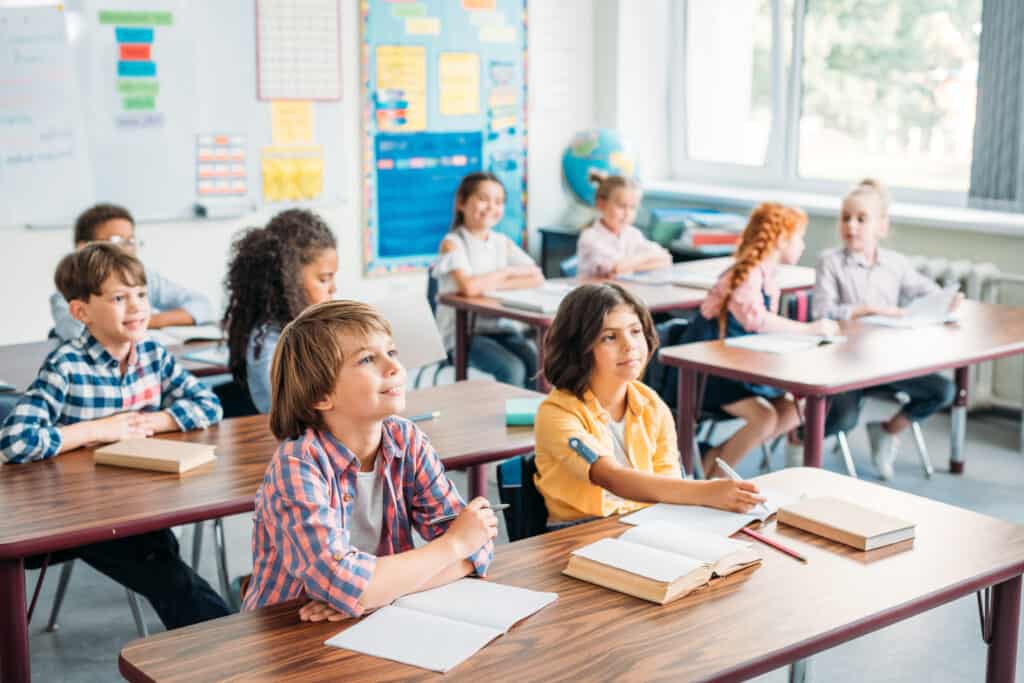 School Naming Tips
When it comes to naming a school, there are a lot of things to take into consideration. If you can't think of a name, the first thing you should do is consider what sort of world you are working in.
if you're naming a school in the real world, you'll want to choose a normal-sounding name that reflects the school's goals of teaching.
If you're naming a school in a fantasy world, consider whether you want a magical sort of name or a more standard one. Either can work, but make sure whichever you choose fits with the rest of the world.
You should also think about the atmosphere that the school conveys, and the students that go there. Is it the sort of school that needs a cool name, an old-fashioned name, a Christian name, or something else?
If your school is set in the real world, think about what country it is in, and how this might affect its name.
This should guide you toward choosing a name that will work well for you. You might want to make a list of your favorites and then narrow them down to the top few that you like best.
You might also want to run some of the names past people you trust, especially if it's for something important, like a novel or a new business venture. This should help you narrow your choices down to one that you'll really love.
Conclusion
There are lots of great names out there for schools, so don't worry if you're struggling to find the perfect one.
Think about what sort of atmosphere you want to convey with your name, and then use the above lists to guide yourself toward the right name for your institution.
Related Posts