When naming your business, it is important to choose a name that people will remember – especially if it's clever.
After all, who can forget names like Spruce Springsteen Cleaning Services or Frying Nemo? The latter is a real name, FYI – it is the name of a fish and chip shop in the United Kingdom.
But sometimes coming across inspiration can be difficult.
Read on for our best lists of funny business names, including hilarious business names for specific businesses.
Let's dive in.
Best Funny Business Names
Here are some of the best funny business name ideas to pick from:
Frying Nemo – A real UK business name.
Darth Vaper – A good idea for a name of a smoke or vape shop. Even better if you decide to go with the Star Wars theme.
Ash Wipe Chimney Sweeps – A real business with a name that leaves no doubt in what services they provide.
Lord of the Fries
Pho Shizzle
Wok This Way
Jack the Clipper – A name that can work for both a hair salon or a lawn care business.
Vinyl Resting Place – A real business based out of Portland, Oregon.
My Hair Lady
Hairway to Heaven
Earth Wind and Flour
Woofs a Daisy Pet Shop
The Director's Cut – A great name for either a hair salon or a movie rental business.
Sam and Ella's Chicken Palace – This ironic moniker is a real business in Oklahoma.
Live and Let Dye
Life of Pie – Could be either a pizzeria or a bakery.
Curl Me Crazy
Fiddler on the Tooth – This is a clever name for a dental office.
Knock Knock, Who's Hair?
Ooh Girl, Who Did Your Hair? – A real hair salon based out of Albuquerque, New Mexico.
Fro-ternity Hair Salon
Time to Dye
Root on Us Dental Office
Tech it Easy Electronics
Kick the Budget – This versatile moniker could be used for most businesses.
Basic Kneads Bakery
Back to the Fuchsia Florists
A Cut Above
Amy's Winehouse – A succinct name for a winery or vineyard that plays homage to the late, great British singer.
Thai Tanic
Indiana Jeans – A great name for a clothing store.
A Likely Story Bookstore
Planet of the Grapes – A great name for a winery.
Speaks Volumes Booksellers
Eggcellent Eats – This name is perfect for a local brunch spot.
The Melting Plot Bookstore
Lord of the Rinse Laundromat
Bound for Greatness Booksellers
The Lore Keeper Bookstore
Bread Zeppelin – This name could work either for a rock n' roll themed bakery or a sandwich shop.
Pita Pan Sandwich Shop
Fishcoteque
Lord of the Wings – A great name for a sports bar.
Crust Lust Pizzeria
Tequila Mockingbird Bar ; Grill
Jabba the Cutt Barber Shop
Ginger Snapped
Skins ; Needles Tattoo Parlor
Pandora's Box Antiques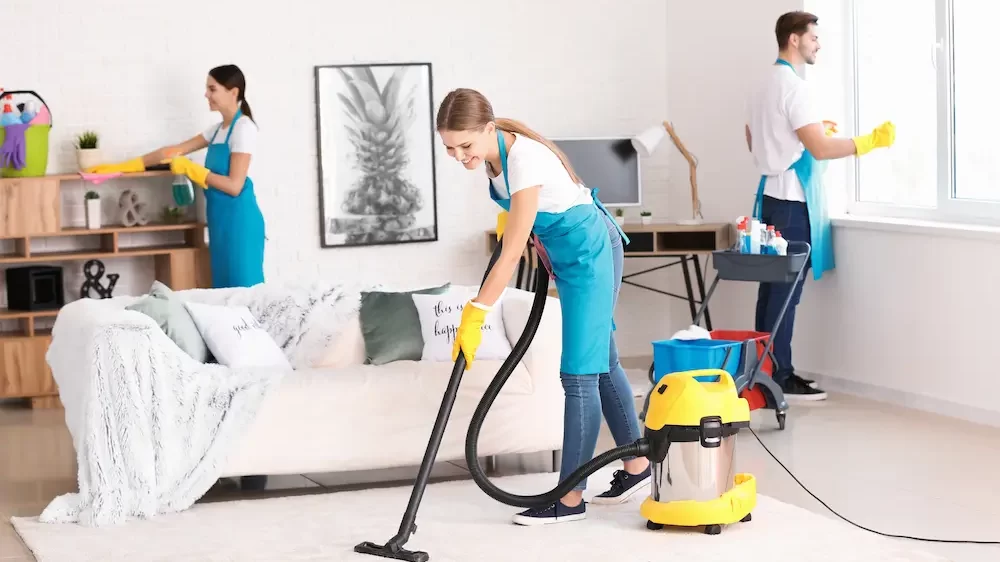 Funny Cleaning Business Names
Spruce Springsteen Cleaning Services
Grime Scene Investigators
Maid to Order
Hot Mess Assess
Under the Rug Cleaners
No Dust R Us
Partners in Grime
Ace of Maids
The Gleam Team
Greener Cleaner – This name is particularly fitting if you are committed to using eco-friendly cleaning products.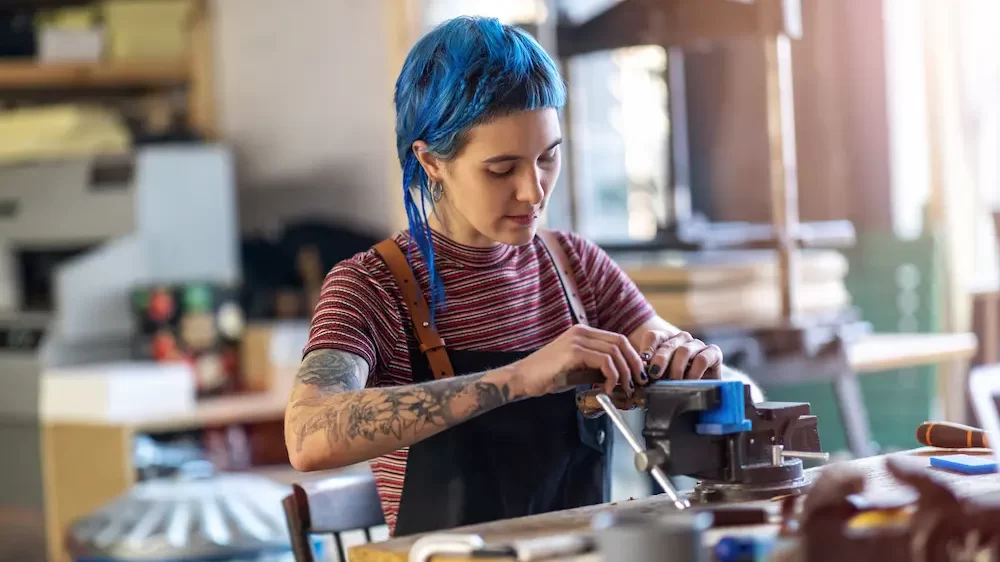 Funny Craft Business Names
Stensability
Heavenly Handmades
Apothecrafty
The Art Cart
Art of Gold
Knit for the Gods
For Art's Sake
All's Flair in Love and Art – A memorable title with a quote to match, can also be shortened to "All's Flair."
Good Craftations – This name conjures up images of crafts of all kinds, alongside an old Beach Boys tune.
Crafter Hours – A straightforward name that hints that a crafter's work is never done!
Funny Fake Business Names
Laugh Lab Joke Shop
Pulp Eviction Dental Office
Beauty and the Feast – A great name for a dining hall or upscale restaurant.
The Treeminator Landscaping Services
The Big Queasy – This name would be fitting for an amusement park, ideally one with a lot of roller coasters.
The Booze Brothers Liquor Store
The Bark Ages – This could work for both a pet shop or a woodworking shop, depending on what meaning of "bark" you choose to use.
Fuelproof
Tools Paradise
Glove Somebody
Funny Babysitting Business Names
Granny's Helpers
Super Sitters
Borrowed Babies
Superdudes Babysitting – A catchy name for a male-run babysitting service.
Kinderguardians – Could work for both a babysitting agency or a daycare, with a fun play on the word "kindergarten."
Night Owls Babysitting Services – A great name for overnight sitters.
Bambinos Babysitting – This cute term is also Italian for "babies."
Cuties ; Duties Babysitting
The Crib Connection
The Babysitter's Club
Funny Home Repair Business Names
Pain in the Glass Window Repairs
Grate Expectations Fireplace Repair
Floors for Thought
Flat Boy Skim Plastering Services
Professor Fix-It – A great name for a versatile company.
A Guy, A Toolbox, and A Truck – Succinct and memorable.
Applied Appliance Repair
Jack of All Trades Home Repair
Home Sweet Home Repairs – A catchy name that drives home the sentiment that there's no place like home.
You Break It We Fix It Appliance Repair
Funny T-Shirt Business Names
Boyfriend's T-Shirt Co
Your Tee or Mine?
New Threads on the Block – This name could also apply to a personal stylist.
The Cotton Connection
Teelicious
Shirtopia
Tee Geeks
Snugtastic Tees
Tees on Fleek
Tee-riffic Tees
Funny Instagram Business Names
Instagrannies – A great name for an Instagram business run by older women.
The Golden Gram
Top of the Feed Chain
KiloGram Co.
Square Shot Stories
Posed to Post
The Gram Glam
Snapshotopia
Gramstance – Could be a great name for an Instagram modeling agency or fashion business.
Dapper Dude – Perfect for a business specializing in men's fashion.
Funny Joinery Business Names
Wicked Windows
The Window Wizards
Heavenly Stairways
Crafty Joiners
Benched In
Grandpa's Joinery
Into Woodwork
Dreamy Doors
Jack's Joinery – This could work well for any J name.
The Joinery Doctor
Funny Woodworking Business Names
Wood that I Could
Robin Wood
Color Me Timbers
Tree-tmeant for your Cabinets
Sappy Wood Workshops
Your Shavings Account
Flare to Spare Woodworks
A Woody Deal
Gimme Wood Woodworkers
Wooden It Be Lovely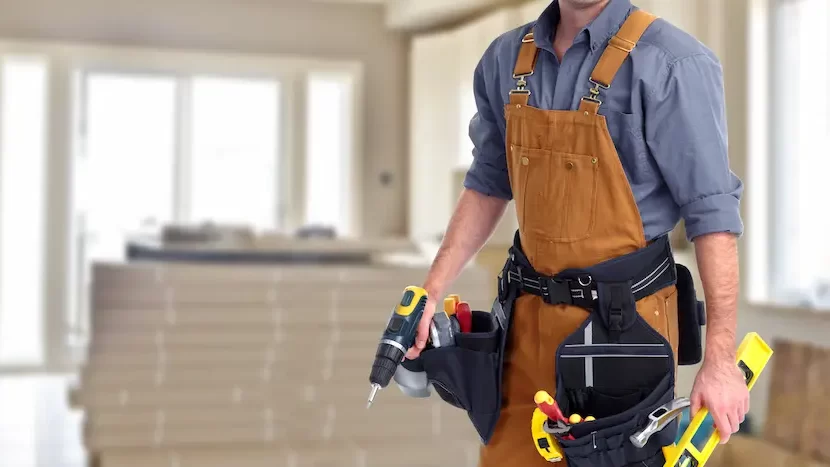 Funny Handyman Business Names
Screw It Handyman Services
The Trusty Wrench
License to Drill
Don't Call me Handy Andy
The Handyman Can
Eye Candy Handyman
B. Handy Handyman Services
Handy Manny
The Handy Connection
The Happy Accident Handyman
Funny Welding Business Names
Sparky Metalworkers
Melting Point Welding
The Welding Venue
Ironsteel Concepts
The Melting Machine
Funny Gardening Business Names
Thundercloud Gardening
Plant Whisperer
Four Seasons Gardening
Many Tree Nursery
Jolly Green Gardeners – Not to be confused with the jolly green giant from the popular canned vegetable brand.
The Flower Box
Dig It! Gardeners
Seasonal Impact
Eden's Gardeners
Green Thumb Enterprises
Funny Lawn Care Business Names
You Grow It, We Mow It Lawn Care
Dirty Hoe Landscaping – This naughty name is a bold and direct moniker for any landscaping business.
The Sodfather
Lawn ; Order Landscaping
Yardvarks
Pimp my Lawn
Kiss my Grass Landscapers
The Lawn Rangers
Major Tom's Ground Control
Abominable Mowman
Funny Pressure Washing Business Names
Come Stain or Slime
Clean Freak Pressure Washers
Filth Force Pressure Washers
Wash My Way
Have a Blast Pressure Washing
Wipeout Pressure Washing
Done Dirt Cheap Pressure Washing
Game of Washers
All-Clean Power Washers
Blue Wave Washers
Funny Auto Detailing Business Names
Rise and Shiny
Road Runners Auto Detailing – Works especially well if you live in the American Southwest.
Sparkle Starz Garage
Pebble Xpress Detailing
Shine Like Knights
Funny Botox Business Names
Beauty and the Beach
Botox Babes
No More Wrinkles
Lovely Lips by Botox
Lady Botox
Funny Cake Business Names
The Confection Connection
Swirls ; Pearls
Tiers of Delight
Dripping Drizzles
Chateau Dough
The Flour Tower
Sweetie Pies
Let them Eat Cake
Doughing Pains
Cake a Diem
Funny Candle Business Names
Wick ; Wax
Fire Breather Candles
Let's Light Something
Nunya Beeswax Candles
Fart Stoppers Candle Company
Funny Carpentry Business Names
Carptastic Woodworks
Big Daddy's Workshop
Lumber Jacks
Lefty's Carpentry
Full House Construction
License to Cut
The Wood Whisperer
Straight to the Heartwood
Broken Toe Construction
Wood Wrecker Services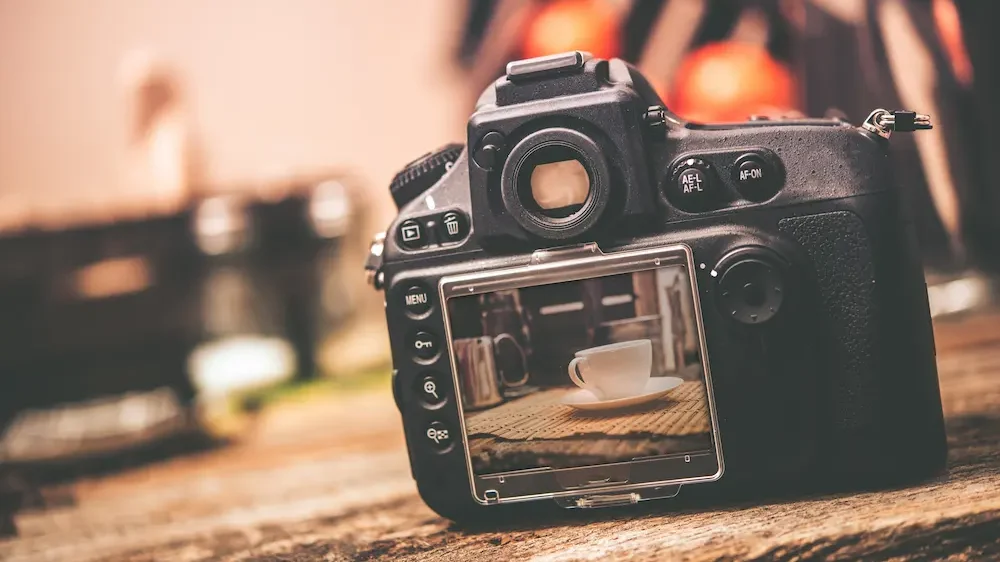 Funny Photography Business Names
Shutter Up
Flash Me Photography
The Dark Room Portrait Studio
Work It Photography
Bracketeers
Keep that Smile Photography
Lensation Picture Studio
Flutter Me Shutters
Photo Phactory
The Picture Patch
Funny Massage Business Names
Under Pressure Massage
Rubba Dub Dub
The Rub Around
ComFoot Spa
Give N' Take Massage
Funny Plumbing Business Names
Shit Happens Plumbing – Bold and straightforward.
Plumb Hut
Drill the Sink Plumbers
No Drip Fix
Royal Flush Plumbing
Funny Sewing Business Names
Sew it Happens
Full Seam Ahead
In a Stitch – This name implies speed and efficiency.
Tins ; Needles
Stitch Perfect
A Stitch in Time
Beauty Embroidified
Knotty Knitters – A "knotty" name for a yarn store.
My Flair Lady
Sew It Seams
Real Hilarious Business Names
Sam and Ella's Chicken Palace – salmonella…
Goin' Postal
Donkey Balls
Funny Company Name-Naming Tips
When choosing a name for your business, there are a few hard and fast rules to keep in mind.
Keep it simple – long names are difficult to market and for customers to remember.
Make sure the name reflects your business. While a name may be clever, if it doesn't apply to your services, it won't be good for business.
Avoid cliches, like "Mr. Clean Cleaners" or "Baby Sitters."
Conduct a thorough Internet search to verify that the name is still available.
Don't rush – sometimes it can be difficult to come up with the right business name. But the wait is usually worth it.
Conclusion
While a lot of work goes into starting a business, naming can be a fun experience. Take your time naming your business, and perhaps take inspiration from some of the suggestions above.
If you need more inspiration why not try a business name generator.
Related Posts