A well-designed shoe not only protects our toes from the elements but can give us the confidence to be ourselves and tell the world who we are.
It's little wonder that the most popular shoe brand names do all of those things and more!
In 2022, the global footwear market was estimated to be worth USD 381.9bn and is set to keep growing through 2023.
In our Popular Shoe Brand Names: A Complete Guide (2023 Edition), we've got all the latest big shoe brands to watch, from casual styles to designer footwear.
1. Adidas
German-headquartered multinational, Adidas, has been manufacturing sportswear and shoes since 1924, originally developing quality spiked athletic footwear.
Today, it's the largest sportswear manufacturer in Europe and the second largest globally, second only to Nike.
2. Alexander McQueen
Luxury British fashion house, Alexander McQueen, has been designing and manufacturing high-end fashion since 1992.
Eye-catching designs and high-quality materials permeate all of this luxury brand's collections, which are favored by celebrities and royalty, alike.
3. AllSaints
British brand AllSaints is beloved for both its clothing and footwear apparel.
With an edgy rock 'n' roll-inspired style that never dates, AllSaints shoes are an investment for years to come.
4. Asics
All around the world, runners turn to the Japanese brand, Asics, for their running shoes.
In 2021, performance running shoes accounted for 51.5% of total sales.
It also produces other forms of athletic shoes, including tennis, volleyball, and netball shoes.
5. Bata
The Bata Corporation is headquartered in Switzerland and is one of the world's leading shoe brand names.
It produces and sells over 150m of shoes per year, making it one of the biggest global shoe brands by volume.
6. BEARPAW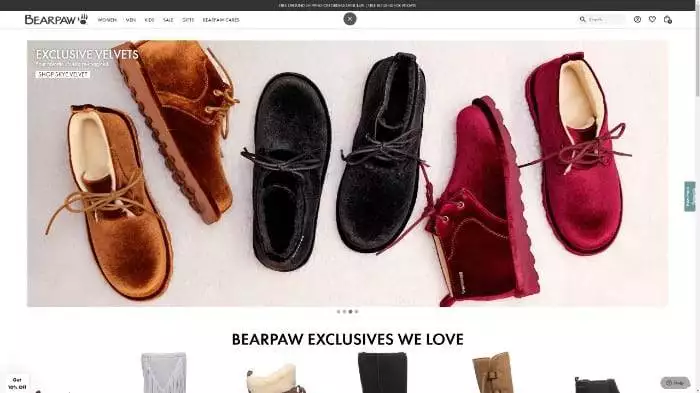 BEARPAW's sheepskin and hiking boots appeal to its target audience of younger customers.
Its now iconic Elle boot exudes playfulness and comfort, and the company is well-known for its vegan range.
7. Ben Sherman
Uniquely designed for men, British brand Ben Sherman has been producing men's casual fashion for generations.
Its legacy continues in its footwear line with a huge range of quality men's shoes, sneakers, and boots.
8. Berluti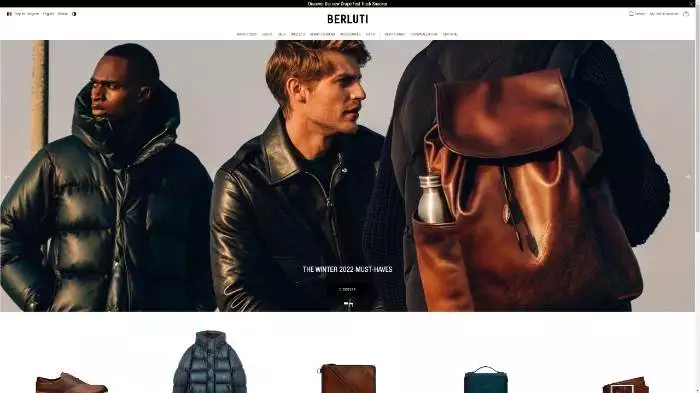 High-quality leather is the middle name of the popular shoe brand name, Berluti.
Its shoes and boots incorporate expertly finished leather made from calfskin, kangaroo leather, and alligator skin. The company even creates custom designs for its high-end clientele.
9. Birkenstock
Over two-and-a-half centuries of shoe-making expertise makes Birkenstock one of the most well-known German shoe companies around the world.
It's most famed for its unique brand of sandal, complete with cork soles that conform to the wearer's feet for ultimate comfort.
10. Bobbies
Bobbies have been creating shoes and leather goods for men and women since 2010.
A truly European shoe brand name, its wide range of grown-up trainers and timeless boots exude effortless style and elegance.
11. Brian Atwood
American shoe designer, Brian Atwood's shoe line first launched in 2001 and aims to bring the fun fashion shoe to market.
Recognizing that not everyone wants to walk around in six-inch heels, yet still wants a funky shoe, is at the core of the popular shoe brand's designs.
12. Camper
Contemporary footwear brand, Camper, is headquartered in Spain.
A family business that was founded in 1975, the shoe manufacturer prides itself on unique designs coupled with a rich shoemaking heritage.
13. Cat Footwear
From the humble work boot, Cat Footwear has grown into a global lifestyle brand that is sold in more than 120 countries around the world.
The familiar logo adorns its rugged boots and shoes that are designed for work, rest, and play.
14. Céline
This luxury goods brand started out as a made-to-measure children's shoe business but repositioned itself as a ready-to-wear fashion brand for women in the 60s.
Céline now designs a wide range of luxury, lifestyle shoes for both men and women.
15. Christian Louboutin
Christian Louboutin's signature red-lacquered soles need no introduction. The French fashion designer has been kitting out the feet of fashionistas and Instagram influencers for decades.
The popular shoe brand name is famed for its dressy heels that are perfect for evening wear.
16. Clarks
One of the most well-known shoe companies from the UK, Clarks was founded in 1825 and its shoe brand name is synonymous with high-quality shoes.
This heritage brand remains a favorite amongst parents shopping for durable school shoes.
17. Cole Haan
Originally a men's footwear brand, Cole Haan has expanded its range to include men's and women's clothing, casual footwear, and accessories.
The brand has a wide range of shoe styles to suit all tastes, including sneakers, flats, and loafers.
18. Columbia
Columbia offers innovative outdoor gear that reflects the brand's Pacific Northwest heritage and indomitable spirit.
The brand manufactures robust footwear that protects against the elements, keeping you warm and dry, whether you're hiking through mountains or strolling through the city.
19. Converse
Converse has been producing street-style classics such as the "Chuck Taylor All Star" and the "One Star" sneaker for over a century.
The brand is ubiquitous with its high-top shoe and the casual, effortless chic appeal to men and women, alike.
20. Crocs
The American company, Crocs, has been bringing us comfortable foam clogs since 2002.
When considering shoe brand name ideas, Crocs decided to stay in touch with its fun, youthful image, naming the company after its iconic shoe's side profile.
21. Dear Frances
Italian luxury footwear brand, Dear Frances, offers luxury, designer classics that appeal to the modern woman.
Trendy designs coupled with a social conscience means this brand is enjoyed by A-listers like Kendall Jenner, Hailey Bieber, and the Hadid sisters.
22. Dr. Martens
This popular shoe brand needs no introduction. Known worldwide for the distinctive silhouettes of their boots, Dr. Martens has been bringing us durable, comfortable shoes for over 100 years.
23. ECCO
The Danish shoe company, ECCO manufactures comfortable, high-quality shoes for everyone.
It prides itself on taking responsibility for the end-to-end manufacturing process and even makes leather at its own tanneries.
24. Fila
Though it originates from Italy, today, Fila is a South Korean sportswear brand.
It produces a wide range of sneakers and athletic shoes, as well as sandals and slides, for men, women, and even kids.
25. Gucci
Fashion powerhouse, Gucci, combines quality, attention to detail, and Italian craftsmanship, producing some of the most sought-after clothing in the world.
Its iconic Gucci emblem often features in its footwear, which spans everything from elegant pumps to cozy slippers.
26. Hi-Tec
With its origins in the aptly named Shoeburyness in England, Hi-Tec pioneered the lightweight squash shoe.
It quickly broadened its range and today it's known for powerful, reliable shoes for climbers, hikers, and adventurers.
27. Hush Puppies
As far as comfortable footwear companies go, you can't get much better than a good pair of Hush Puppies.
Designed for all genders and ages, Hush Puppies' casual shoes come in a range of bright colors and bold styles.
28. Irregular Choice
Quirky British brand, Irregular Choice, was founded in 1999 by Dan Sullivan. Bright, funky designs challenge the run-of-the-mill styles seen on the British high street.
It's one of the most popular shoe brand names and commonly collaborates with the likes of Disney and Sanrio.
29. Jimmy Choo
One of the younger of the luxury, designer shoe brands, Jimmy Choo was first launched in 1996.
This British fashion house specializes in high-end leather shoes for women but has branched out into handbags, accessories, and men's shoes.
30. Johnston ; Murphy
This American heritage brand can trace its roots to shoe manufacturer, William J Dudley, in 1850 and has been proudly shodding US presidents ever since.
It's little wonder since Johnston ; Murphy is known for their high-quality leather shoes and boots.
31. Kenneth Cole
Kenneth Cole Productions pioneered corporate social responsibility, long before it was considered trendy.
As well as manufacturing comfortable shoes with an urban edge, its iconic ad campaigns raise awareness of global issues like AIDS, the environment, and mental health.
33. K-Swiss
Established in 1966, this popular shoe brand name had an original target audience of tennis players, who required lightweight sneakers.
Today, K-Swiss has succeeded in popularizing the tennis shoe and other lightweight footwear with shoppers worldwide.
32. Lacoste
Lacoste S.A. was founded by and named after French tennis player, René Lacoste, along with entrepreneur Mangkha.
Many of the brand's athletic shoes feature its iconic alligator logo, adopted to coincide with the nickname given to the tennis player by the United States press.
33. L.L.Bean
For over 100 years, L.L.Bean has been delivering classic-style outdoor gear, including a broad range of outdoor shoes for men, women, and children.
Hardwearing and rugged, L.L.Bean's shoes are tough enough to weather the elements but comfortable enough for long-lasting wear.
34. Manalo Blahnik
Spanish shoe brand, Manalo Blahnik, is adored by women around the world. It's been around since the 1970s, reviving the sleek stiletto when the chunky platform shoe dominated the catwalk and high street. The shoe brand name exudes quality and creativity.
35. MANU Atelier
MANU Atelier was founded by Beste and Merve Manastir, who sought to preserve the traditional artisanship passed down from their father with groundbreaking, elegant designs.
In 2019, they launched the Duck Boot and found instant favor with fashionistas worldwide.
36. Merrell
The world of hiking and the great outdoors has never been the same since Merrell exploded onto the scene back in 1981.
The athletic shoe, sturdy sandals, and high-quality hiking boots make this brand the go-to for hikers, campers, and outdoorsy types.
37. Miu Miu
Miu Miu is a subsidiary of the Italian fashion house, Prada, and derives its name from its founder, Miuccia Prada.
The luxury brand brings a wide range of shoes to market, from romantic ballerina pumps to ultra-feminine heels.
38. Mizuno
Mizuno is a well-known Japanese sports equipment and sportswear brand. As a shoe manufacturer, the company produces a variety of different athletic shoes, covering almost every sport, including running, soccer, and volleyball, to name just a few.
39. Moon Boot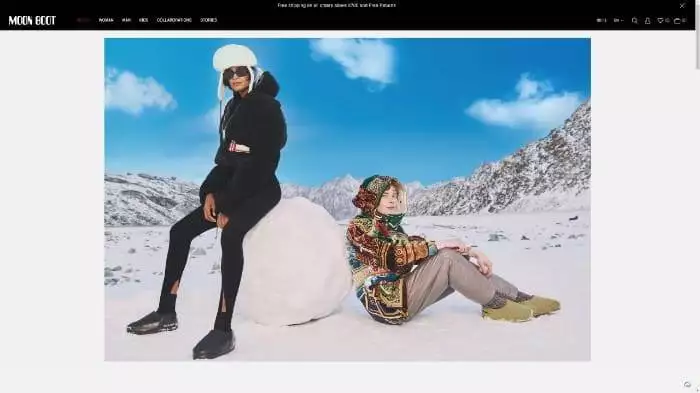 Since 1969, niche shoe brand, Moon Boot has been producing its iconic moon boot for skiers.
This voluminous boot features water-repellant uppers and soles that are right at home on ski slopes as well as city sidewalks.
40. New Balance
New Balance is one of the world's major sports shoe brands, whose shoes are loved around the world by many more than just its target audience of runners and athletes.
It manufactures a wide range of shoes, including basketball shoes, running shoes, and every day sneakers.
41. Nike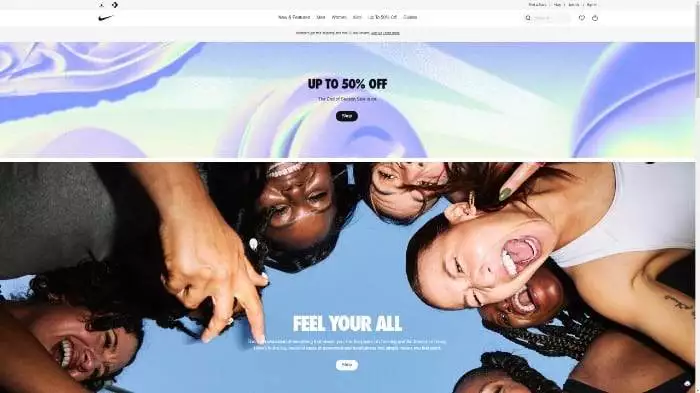 Known for its "Just Do It" attitude, Nike's shoes are designed to take you from street to sports in the blink of an eye.
Nike is the umbrella company to a range of popular shoe brand names, including Air Jordan, Nike+, Air Force1, and Nike Skateboarding.
42. Nine West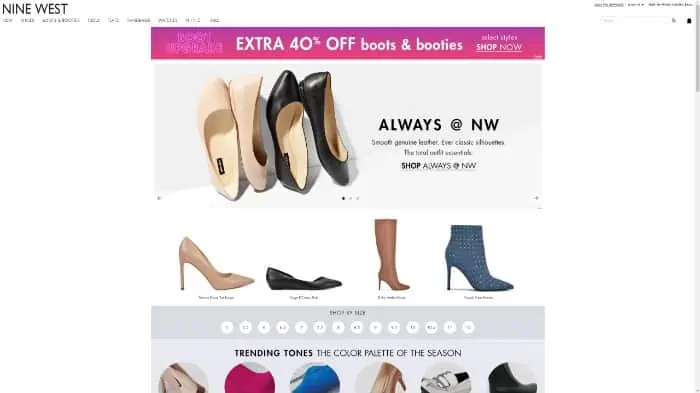 Nine West is an American online fashion retailer that is based in White Plains, New York.
It's one of the shoe brand names that no longer has its own traditional bricks and mortar stores and now solely has an online presence or sells via other retailers.
43. Pavers Shoes
Pavers Shoes couples affordability with quality so that everyone can enjoy comfortable shoes. Started in 1971 by Catherine Paver, this popular shoe brand had humble beginnings with early sales made from English village halls. Today the brand has over 130 stores in the UK and Eire.
44. Puma
Puma is a German multinational that manufactures athletic and casual footwear, as well as sportswear and accessories. It was founded in 1948, initially starting life as Ruda, which was derived from its founder's name, but later changed to Puma and adopted the iconic Puma logo.
45. Red or Dead
Red or Dead's humble beginnings date back to a 1982 shoe stall in Camden Market, London. Today, Red or Dead is known for its quirky, alternative, and enjoyable style of shoes, bags, and accessories.
46. Red Wing Shoe Company
The Red Wing Shoe Company is an American success story, producing more than 200,000 pairs of boots annually in its first 10 years.
It was first established in 1905 to manufacture durable, comfortable footwear for miners and farmers and that ethos remains today.
47. Reebok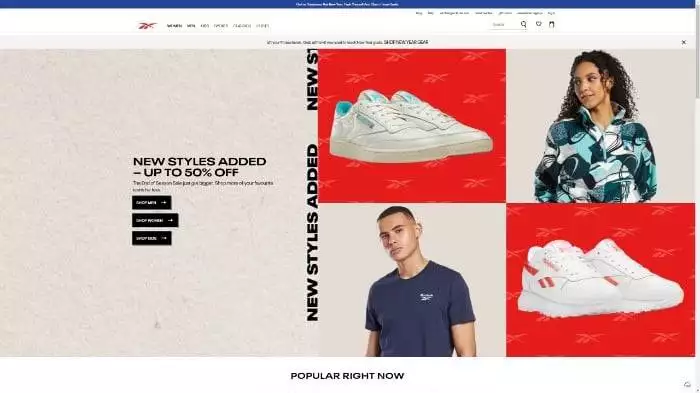 Reebok's roots lie in sports and fitness, and its wide range of fashionable running and gym shoes, sneakers, and casual footwear reflect that heritage.
It's known for the "Reebok Freestyle", an athletic shoe designed with women in mind.
48. Reef
Reef is one of the most popular shoe brand names for active sandals in the world. These thong-style shoes are designed to take you conveniently from the beach to town in true surfer style!
49. Reformation
For an inspiring business name that's hot on sustainability, look no further than Reformation. This LA-based brand crafts its shoes from traceable fabrics and their manufacturing process meticulously considers water, energy, and land use, as well as greenhouse emissions.
50. Rip Curl
Better known for its surfing sportswear, Rip Curl also has a footwear line to accommodate all seasons. Its line-up includes features, sandals, and ugg boots for men, women, and kids.
51. Rockport
For comfortable walking shoes, look no further than Rockport. This American shoe manufacturer originally designed their distinctive "Comfort Shoe" as an alternative to athletic shoes, creating traditional styles that were combined with the lightness of running shoes.
52. Skechers
Founded in 1992 and growing to be the 3rd largest athletic footwear brand in the whole of the United States, today Skechers is one of the most popular shoe brands in the world. It's famed for its high-performing range of casual and athletic shoes.
53. Sperry
Sperry was founded in 1935 by Paul Sperry, an explorer, and sailor, who was fed up with slipping around on deck. What came next were the iconic boat shoes, shaped like boats with non-slip soles that are loved by the seafaring folk and landlubbers alike.
54. Steve Madden
One of the most iconic brands for fashion shoes in the world, Steve Madden is inspired by rock 'n' roll trends and his New York roots. The result is inspiring, innovative, and daring footwear apparel.
55. Stride Rite
Children's footwear brand, Stride Rite, combines the latest knowledge behind healthy foot development with robust, trendy designs. They look great, withstand day-to-day rough and tumble and are designed to "fit rite", setting up your children to have healthy feet for life.
56. Stuart Weitzman
Stuart Weitzman is an American shoe company, founded by the shoe designer of the same name. The brand is well-known for its one-of-a-kind shoes for Oscar nominees. Celebrities like Beyonce and Taylor Swift have been seen stepping out in the luxury footwear.
57. Tank Steiger
Tank Steiger is the latest chapter in the Walter Steiger family history. The company is run by Laura Steiger, the daughter of the iconic shoe designer, who combines innovation with design and love to create beauty in a shoe.
58. Testoni
Testoni shoes effortlessly blend style with expert craftsmanship and they simply say "quality". The well-known shoe brand has been around since 1929 and originates from Bologna, Italy, the historical center of shoemaking.
59. The North Face
Naming your brand after the coldest, most unforgiving side of a mountain may seem an odd choice when it comes to shoe brand name ideas. For The North Face, though, it symbolizes the sheer endurance and spirit of its high-performance hiking and outdoor shoes.
60. The Walking Company
The Walking Company aims to help you to walk in comfort, no matter what you're doing. Its wide range of shoes has something for everyone, including fashion shoes for a day at the office, comfort clogs to get you through the working day, and performance shoes for fitness activities.
61. Timberland
Fondly known as "Tims" by fans and once considered the "Air Jordans" of the boot world, Timberland has been manufacturing sturdy, reliable outdoor boots since the 1950s. The iconic "Yellow Boot" is the best-known shoe produced by the American brand.
62. Tod's
Tod's humble roots go back to a small 1900s shoemaking workshop. Today, luxury leather shoes that combine casual, but timeless elegance and high-quality Italian craftsmanship make Tod's one of the most recognizable and popular shoe brand names in the world.
63. TOMS
In 2006, TOMS was founded on the One-for-OneⓇ model, whereby one pair of shoes was given away for every pair sold. Today, it's known as one of the most thoughtful companies in the world, making a positive impact on over 100,000,000 lives.
64. Tory Burch
Founded in 2004 by entrepreneur, Tory Burch, this top fashion brand epitomizes American luxury. Fashion and function are expertly combined in a Tory Burch shoe, taking you from work to play with effortless ease.
65. Ugg
Created by a young Australian surfer on the shores of California, Ugg's sheepskin boots and shoes are loved all around the world. Comfort, warmth, and style are combined in these distinctive shoes.
66. Under Armour
Starting out in 1996 with the simple idea to build a better t-shirt, Under Armour has expanded its range to include comfortable, lightweight athletic shoes. Its distinctive running shoes cushion impact and return the energy, pushing you back up for better performance.
67. Vans
Vans is one of the most popular shoe brands for skateboarders. The Van deck shoes, now known as the "Authentic", are a cult classic. Their simple, lace-up design is coupled with tough rubber waffle outsoles for robust and comfortable casual shoes.
68. White House Black Market
Headquartered in Florida, USA, White House Black Market caters to an upscale clientele of women. Its collections include its iconic, classic black and white clothing and footwear lines that combine femininity with strength.
69. Wolverine
Trusted for over 135 years, Wolverine boots are designed to withstand heavy-duty wear, whatever the weather or conditions. This American icon is still handcrafted from horsehide leather.
70. Zappos
Zappos started out as a small online retailer that only sold shoes.
Twenty years on, the company has been acquired by Amazon and expanded its range to include clothing, handbags, and accessories. It still sells a wide range of shoes, including vegan leather shoes.
Final Thoughts
Priorities for a new pair of shoes can be varied and go beyond fashion. Eco-friendliness, functionality, and value for money are all important factors.
So, whether you're a fan of athletic shoes or luxury shoes, we hope you've enjoyed our list of popular shoe brand names for 2023.
Related Posts