Starting a clothing brand and hunting for the perfect brand name idea?
In this article, you'll find not only our lists for clothing name ideas ranging from the best to the coolest to the classiest but some tips for naming a company, as well!
You'll find all you need to know about clothing inspiration and business name idea strategies below to increase brand recognition.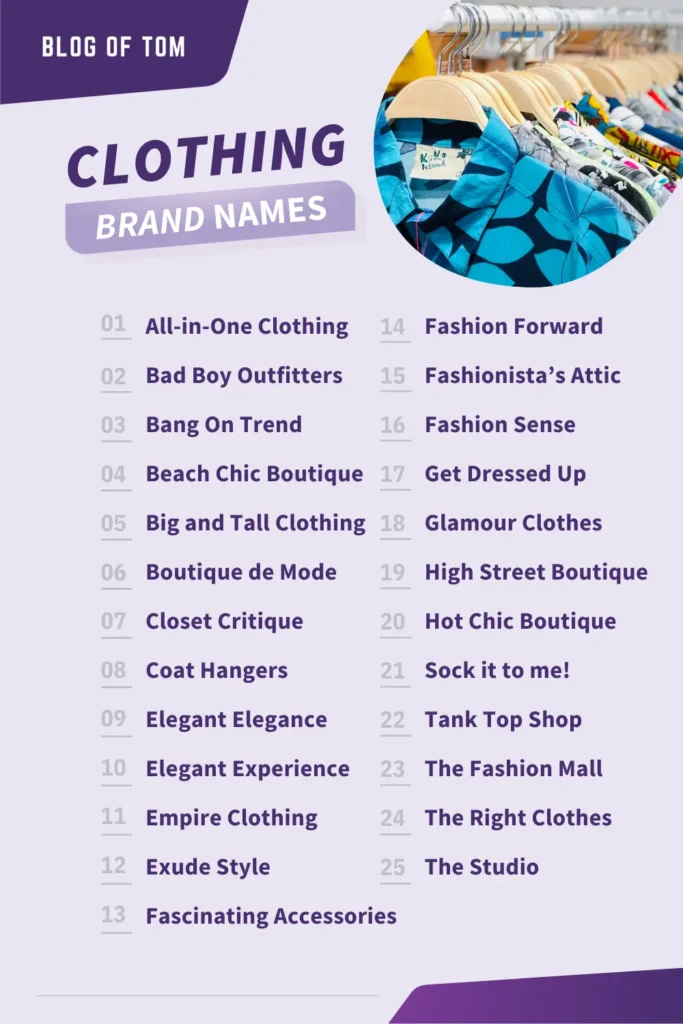 Best Clothing Names
The clothing brand names you'll find below will be perfect for catching the eye of shoppers and remaining in the memories of satisfied customers, as well as setting yours apart from other fashion brands:
High Street Boutique
Elegant Elegance
The Brave Store (A place to buy stylish clothes full of bravery)
Empire Clothing Company
Color Me Mine
The Pretty Shoppe
Bad Boy Outfitters
The Wardrobe
Incognito Wear
Boutique de Mode
Sophisticated Pieces
U Can't Touch This
Coat Hangers Clothing Store
All About The Fabric
The Studio – Bridal Gowns
Downtown fashion boutique
Aesthetics and Essence
Get Dressed Up
Dress to Impress
Fast Fashion Island
Tank Top Shop
Queen of Apparel
Cafe Chic Collection
Fashion Forward
Glamour Clothes
Blue Moon Clothing
Exude Style
Fascinating Accessories, Inc.
Opposites Attract
Confident Attire: Tailored Apparel
Fashion Sense
Belle Chic
Wardrobe Delightful
Elegant Experience: Apparel and Accessories
Barely There Fashion
The Outfit
Crafting Club
All-in-One Clothing
Foxy Fashion
The Fashion Mall
Fashion King
Fabulous Designer Vintage
Beach Chic Boutique
Big and Tall Clothing Store
Bang On Trend
The Right Clothes
Costume Carnival: Professional Costuming
Calling All Angels
Bold And Beautiful
Hot Chic Boutique
Finders Keepers (clothing store for children, toys)
Fashionista's Attic
Bag it! Fashion Store
Closet Critique: Professional Wardrobe Consulting
Suit Up!
First Class Attire
For the Love of Threads Clothing Store
Modern Fashion For Everyone
Pleased To Dye For You
Sock it to me!
Cheeky Undies
Fashion 24/7
Good Clothing Brand Names
These clothing business names are great runners-up if the brand name you're interested in is taken, or if you just need a second opinion!
Fabulous Fashions Express
Flawless Galore
Reborn Clothing Co.
Hottie Friday!
Nothing But Class
Material Girl
PartyTime Clothing
Crazy Outfitters
Got Style?
Casual Chic
Glam Closet
Simply Clothes
Fashion Angel Incorporated
Sea of Fashion Values
Clothes To Die For
Tailored for Success
Digiday Fashion
Her Dress Code
Your Curvy Consultant – Plus Size Clothing Store
Moved By Couture Clothing
Fabulous Fresh Fashions
Dress for Less
The Activewear
Fashionably Unique Boutique
Threads in Time
Urban Style – the right mix of cool and casual
Miss Fashionista
Stitch Factory Mall
All Things New
Stylish Attitude
Express Yourself
The Fashion Spot
Chic Attire
Fashion Grab
Threads ; Treads
Fashion Forward
Apparel Boutique
A Knot Too Tied
Casually Luxurious
Evolve Designs
Use your creativity
The Fashion Clinic
Freak Chic Boutique
Fashion Friday's
Cuddle in Comfort
Fashions From Beyond
Steal the Trend
Not Just Neat Clothing
Robes R Us
Little Miss Trendy
Awesome Attire
Cloud 9 Clothing Co.
Selection Boutique
Figure it Out
Ms. Mousey's Buisness (A children's online clothing and fashion store)
The Fashion Collection
For The Love Of Fashion
Modern Man – Men's Clothing Store
Double Trouble Fashion
Abracadabra Closet
The Great Escape
Elevate Apparel (An online shop that helps you elevate your style)
Fashionably Late
X-Change
Make a Splash Boutique
Backyard Clothes (An idea store for a casual wear brand)
Fashion Bites
The Fashion Gallery
Dressed to Impress Boutique
Clothing Brand Names For Women
For a more feminine-sounding option when naming your clothing line, try a few of these:
Bodacious Boutique
Fashion Boutique
Beautiful Beginnings
Dawn of Chic
Lace n Grace
Powerful Cuts
Closet Queen
Sunshyne
Red Lips Boutique
One Classy Lady
Curls n Queues
Flamingos
Glamm
High Like Heels Clothing
Curvaceous Clothing
DarlingDear
Done Up Right Clothing
Glytter
Glow Uppdate
Accents Clothing
Far Fairer
PrincessPackage
Athena's Crown Clothing
Blush and Brazen
Thorn of the Rose
LightTouch Apparel
Clothing Brand Names For Men
The clothing business names for men that bring masculinity to mind can be found below:
Moonwalk
Night and Day
Martini
Vines
Clever Men
Mad
Little Prince
Attention
Sharp
Clever Clothing
Schooled
Overstatement
Street Smarts
Hiker's Valley
Interlude
Fashion Future
Dude Crafted Apparel
Mr. Misfit
Birthright
Spellbound
Blue Moon
Strictly Dapper
Whiplash
Elixir
Mirror Mirror
Heart Attack
Stronghold
Atlantis
6th Sense
Hyperbole
Winter Fever
Vintage Line
Impressions
Chained
Space Dreams
Metropolitan Man
Day Dreamer
Crisp Couture
Refined
Rain
Spring Wonder
Lines
Gridlock
Chess and Checkers
Groove
Big Husky
Renaissance Man
Grunge Wear
Street Beats
Urban Classics – a great name for an urban clothing company
Golden Hour
Black on Black
Nostalgia
Galaxy
Scotch
Fashion Sense
Exposition
Reviver Clothing
Exposed
7 Days
huMAN
Sharp Knights
Moon Moment
Drip Drop
Gentleman's Street
Gent's Style
Creative Names For A Clothing Brand
If you're looking for more artsy, interesting brand names to inspire you, check out the creative name ideas below:
All Things New
Fashion King
The Right Clothes
Empire Clothing Company
PartyTime Clothing
Stylish Attitude
Urban Style
Cloud 9 Clothing Co.
Fashion Angel Incorporated
Material Girl
Flawless Galore
For the Love of Threads Clothing Store
Modern Fashion For Everyone
Not Just Neat Clothing
Casual Chic
Opposites Attract
Fashion Forward
Express Yourself
Cute Names For Clothing Brands
Sometimes you just want something that will stick in your customers' memory out of sheer cuteness!
For those types of brand names, check below:
Jim ; Jago
Modern Walk
Studio 51 Clothing Co.
Adventure Apparel Co.
English Factory
Hunny Bunny Baby
After Market
Bishop + Young
Love of Fashion
For all
Foreign Falcon
Catwalk Juniors Clothing
Bee Free
Rosebuds for Girls
Apparel 360
Sunglow Fashion
Rosy Cheeks Children's Apparel
Bewitched Boutique
London Britches
Spotlight on Style
Aqua 4 Swimwear
Hendrix
Tanked Up Co.
Porcelain Apparel
Jelly Belly Clothing
Funny Clothing Brand Names
A clothing line doesn't always have to sound slick or professional; sometimes, the best way to reach a target audience is to use funny clothing brand name suggestions like the ones below:
Toasty Toes
Funny Fits
Giggle Getups
Dancing Shoes Clothing
JiggleJumpers
Laughing Suit Apparel
HaHaHats and Things
The Job-U-Want Dresses
HotTake Getups
What's the Haps Clothing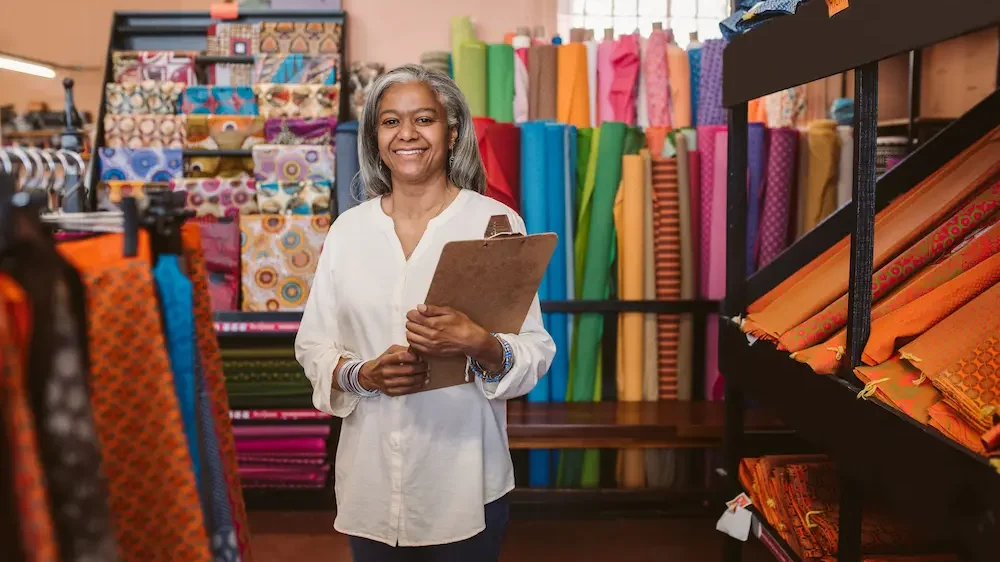 Unique Names For A Clothing And Fashion Brand
One of the surest strategies to stand out from other clothing companies and make sure your products are easy to remember is to pick out a brand name that is unique, like the ones listed below:
The Outfit or The Outfitter (perfect for any type of clothing business)
First Class Attire
Reborn Clothing Co.
The Fashion Clinic
Dress to Impress
Fashionably Late Ad
A Knot Too Tied
Get Dressed Up
Elevate Apparel (An online shop that helps you elevate your style)
Awesome Attire
Boutique de Mode
Fashion Sense
Her Dress Code
Barely There Fashion
Bold And Beautiful
Use your creativity
Dress for Less
Abracadabra Closet
Make a Splash Boutique
Fabulous Designer Vintage
Ms. Mousey's Buisness (A children's online clothing and fashion store)
Beach Chic Boutique
Cafe Chic Collection
The Brave Store (A place to buy stylish clothes full of bravery)
Backyard Clothes (An idea store for a casual wear brand)
Cheeky Undies
Robes R Us
Fashion Forward
Incognito Wear
Sea of Fashion Values
Fashion Friday's
Bang On Trend
Simply Clothes
Bag it! Fashion Store
Queen of Fashion
Away to Wonderland
Clothes Sense
Sea of Everything
Fashion Finesse
Cozy Impression
Happy as a Lark
Closet Confidante
Pretty in Pink
Clothes Castle
My Roots Run Deep
Ace Fashion
Clued-Up Fashionista
Buttoned Up
My Own Style
Sweet as Honey
Perfect Fit
Closet Heaven
Verve Apparel
Amora Clothing
Luxe Threads
Enigma Wear
Euphoria Attire
Zenith Fashion
Rapture Clothing
Serenity Style
Radiant Apparel
Empress Attire
Velocity Wear
Regal Threads
Ethereal Clothing
Luminous Attire
Majestic Fashion
Nova Wear
Ascend Clothing
Mystique Threads
Luminary Attire
Sovereign Fashion
Eclipse Wear
Celestial Clothing
Phoenix Attire
Infinity Threads
Aura Fashion
Vintage Clothing Brand Names
There's a reason classics stand the test of time; vintage clothing names like the ones below let your potential customers know that they're buying a good clothing brand from your clothing business:
Delicate Darning Apparel
Facinorously Fitted
Claptrap Clothing
Burble Buttonups Apparel
Bumbershoot
Petrichor Clothing
Velleity Clothing
Nelipot Apparel
Auroral
Dashing Duds
Phosphenes Outfitters
Beach Clothing Company Names
Sometimes marketing to a certain event or environment is a good way to appeal to people, as is the case with the beach clothing names below:
Starfish
Cabana
Sky ; Sand
Sunset
Malibou
Tanline
Pina Colada
Sunburn
Sun Shyne
UV
Summerset
UltraRayz
Salt n' Sand
Sandflea
The Grotto
Tortuga
Poseidon
Seagullswarm
Borderwalk
Boardwalk Bunnies
Pierpont
Shoebees
Dunish
Riptide
The Splash Zone
HangTen
Marytime
Neon Plankton
Squid
DaKraken
CrustyBeard
Flippin Flops
Surf Track
BlueJelly
Coral Covers
SnapperJacks
Beached Whale
SeaSlugg
Shellz
Malibu Momma
BarnacleButt
Shelfish
FoamFoam
Pocketsand
The Eddies
The Cove
Shoals
Saylor
DryftWood
Lost@Sea
Bonfyre
Golden Hour
CrashingWaves
Green Flash
C-Moon
Orca
Opal
Buccaneer Britches
PirateFlagg
SurfDuds
Tourist Trades
Bony Jellyfish
SeeOtter
Sea Bums
Sandy Toes
Exotic Names For a Clothing Brand
If you're looking for a unique clothing brand name that reminds one of exotic journeys, look no further than the inspirational names below:
Enchante Clothing
Dreamy Duds
Dragon and Unicorn Clothing
The Dash and the Sparkle
Spice n' Trice Clothing
Boho Emerald
RariTea Clothing
DazzlingDaybreak
El Enchantment Clothing
BoutBoutique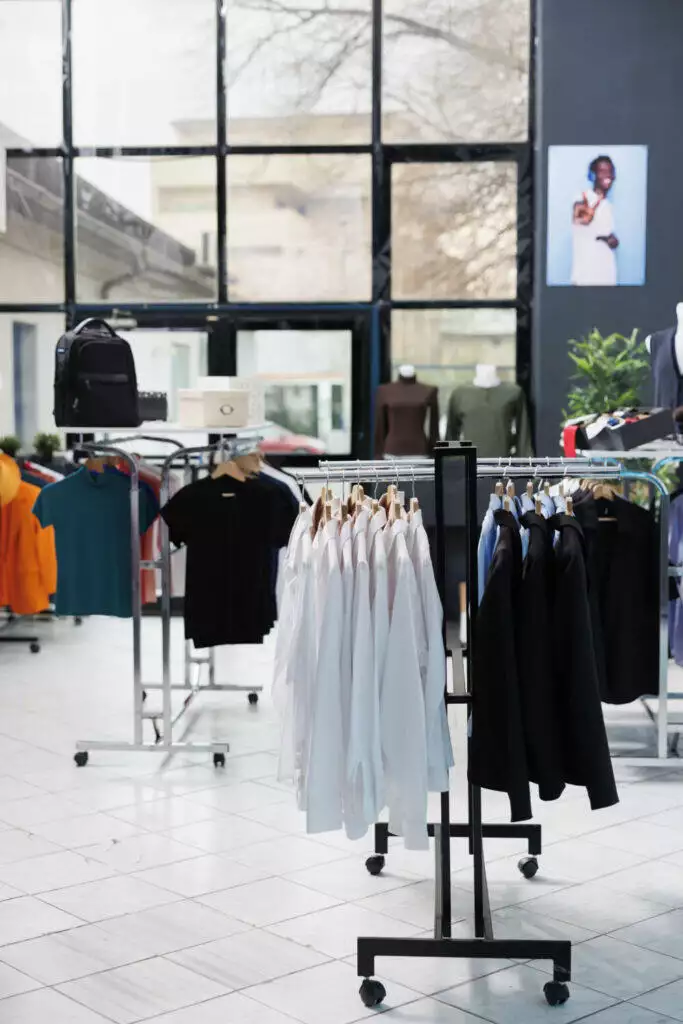 Custom Clothing Brand Names
A custom clothing brand name is sure to show the clothing industry that your clothes are outside of the box, as the ones below do:
TaylorMayde
Custom-Charicature Clothing
Cut-2-Fit Apparel
TrendSetterStylez
Clean-Cutout
Dapper Duds
Direct Hit Clothing
Customizable Pixie Clothing
Parade-of-Style: Custom Coats and Accessories
StandbyMe Stylez
Catchy Names For A Clothing Brand
A catchy business is one that names its brand after something that is sure to linger in a client's brain, like the catchy clothing brand names ideas below:
Anything Glows
Catch-a-Star Clothing
Capital Trendiez
Cast-Iron Clothing and Accessories
Attainably Attired Clothing
ShipShop Clothes
CapCode Clothing
Under the Radar Underwear
Basilisk Clothing
Cutup-n-Out Clothes
Cool Sounding Names For A Clothing Brand
Nothing says "wear me" like a clothing brand that sounds plain cool, as you'll see in the examples of cool clothing brand monikers listed below:
Greens ; Blues Groovy
All Your Colorz
American Trench
Couture Collective
Denim Dreamz
Good Glamourwear
Appealing Drapes and Fabrics
Trendy Clothing
Shop of Style
Green ; Bloom
Love Letters
Fly By Night
Urban Zen
Reclaimed Style
Wrap-Around Shoppe
Trendy Attire Store
Fashion Avenue
House of Clothes
Stylish Threads
Go-Go's Clothing Store
Everyday Casuals
The Looker
Just My Size
Stylish Selection
Frosting on the Floor
Fashion Maniacs' Paradise
Fifth Avenue
Prestigious Wear
Buttoned Up
Past Fashion
Classy Clothing Brand Names
For more distinguished crowds expecting to wear clothes that reflect their tastes, check out the names below:
Distinguishable Duds – Suits and Apparel
Cynosure Styles
Ephemirea Cuts
GemCut Clothing
Labrynthine Style
Incentive Apparel
Essential-Ease Styles
Easel Clothing
Courtly Cuts
Caspian-Sensibilities
Suit-of-Spades
Built2Last
Burds of a Feathur Clothing
Embassy-Ready Clothing
Ingenius Reflections Apparel
A Stitch in Time Inc
Bourgeois Chic
Artful Attire
Looking Good!
Another Man's Treasure – This brand name suggests that one person's junk is another man's treasure.
Colorful Fashion
Aviatrix Flight Apparel
A Tailor Made Fit
Audacity of Style
What's Your Number?
Accessories Boutique
Funky Kids Clothes
Fashion Flair
A New Me
Invitation Only
Antidote Fashion Goods
A Special Occasion
Up-To-Date Fashion Shop
Boho Clothing
Body Fusion Wear
For the Price of Fashion
Knock Out Fashions
Bonus Bonanza
Luxuries for Less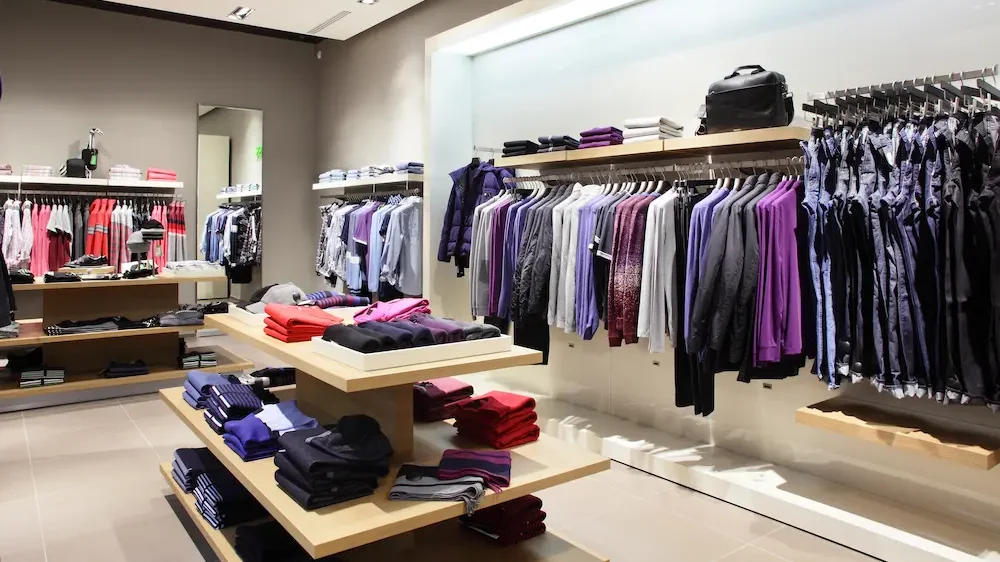 Names For A Luxury Clothing Brand
Who doesn't love to dress like they're living in the lap of luxury?
Check out the list of names below that will make you feel like you're about to eat bonbons surrounded by expensive finery:
Bowl A Vard
Ceramic
BougieBags
Stone
RichFix
Black Liquer
Cleopatra's Closet
ULM
Air
Lemonn
Frankly
Hernandez
Smyth
Arabella
Sylence
DahliaDahling
Kao
Rags to Rich
Allister
Oil
Trust Fund
Olyve
BludDiamond
Horizon
Silhouette
Constellation
Orion
PreTension
Lobe
Zeusse
LaRosa
DeLa
Polkadiamonds
Sterling Stripes
Flame Ware
Silken Suit
Stule
Afluence
Bagal
Toddler's Tucks
Graniose Garders
Saphire
E. Taylor
Eleanor
Dante
Edison
Le Presidential
In Finity
In Finite
Clean
Frost
Karrot
Lush
Rinestone
Sparkyle
Vow
Magnitude
FortyFour
Linem Linens
Square
Gresh
Facts
Shale
Roman
Cooller
3 Letter Names For A Clothing Brand
Sometimes short and to the point is the best way to make your mark, as the names below do:
Jam Clothing
Got Apparel
Gel
Kin
Cut Suits
Arc
Far Clothing
Gal
Hot Apparel
Bug
Mid
BOA
Boo
Bow Clothing
Nil Suits and Apparel
Jam
QIN
Chi Clothing
Cap
BZZ
Buy Apparels
Cab Dresses
BYE
Cha
PEL
Pox
Nox
PIN
Mad Apparel
Duz
DIM
ART
BGG
Und
Spa Apparel
Fit
Lof
REM
Zop
THY
WIP
LyT Clothing
BBR
RED
R@d
SUP
Oak
Lie
Lod
Ire Apparels
Bog Clothing
Rit Suits
Now Styles
AND Dresses
FIR
4 Letter Names For A Clothing Brand
Similarly to 3-letter clothing names, 4-letter clothing line name ideas can offer a whole new range of memorable naming possibilities:
Suds
Clou Suits and Apparel
Hatz
Shar
Woke
Fyrr Apparel
Hawk
Zypp
Dine
Woah Clothing
90s Clothing Brand Names
Who doesn't love the colorful, hip-hopping era of the nineties?
Check out the names that bring this time period to life for clothing brands:
LetzBounce
AzzIf
Booyah Clothing
So-Not
FourOneOne-Style
OneTen Percent Clothing
BuzzKyll Clothes
Jiggy Dress
Talk-2-the-Hand Hats and Accessories
Don't-B-aScrub Clothing
GaggingSpoon Accessories
Not-the-Drama Dresses
W-W-Dot Clothing
So-Chic Clothing
Rad Rockin
Fresh to Detth
Cut Close
Preddy Fly
Names Of Clothing Brands By Country (For Inspiration):
Sometimes different companies have names that sound ear-catching and inspiring just by being unique!
Check out these names that will make your brand stand out below:
Arabic Clothing Brand Names Ideas
Aadab Clothing – Need, Hope
Aadila Apparel – Equal, Honest, Upright
Aafreen – Acclaim
Badia – Unequal, Admirable
Zinah – Beauty
Sadeeq – Friend
Nour Apparel – Light or Radiance
Amal Clothing and Accessories – Aspirations or Hopefulness
Asian Fashion Brand Name Ideas
Aki – Bright
Emiyo – Beautiful and Blessed Generation
Midori Apparel – Green
Ozuru Baby Clothing – Stork
Ren – Water Lily
Kembara Outfitters – To Wander
Sabsung Outfitters – Revitalising Experience
Kaladkarin Adventure Outfitters – Pulled Along
Chinese Clothing Brand Name Ideas
Xi Huan – To Like
Haitan – Beach
Pengyou Clothing – Friend
Chengshi Apparel – City
Jeidao Accessories – Street
French Names For A Clothing Brand
Eblouissante – Dazzling
Attrayant Apparel – Attractive
Jolie Dresses – Pretty
Tendresse Accessories – Tenderness or Affection
Fonce Clothing – Dark
Chatoyer Clothing – To Shimmer
Etoile Accessories – Star
Flaner Outfitters and Apparel – To Wander
Chanson Dresses and Accessories – Song
Revasser Apparel – Daydream
German Names For A Clothing Brand
Summen Clothing – Humming
Mirabellen Apparel – Cherry Plum Fruit
Shmetterling Clothing – Butterfly
Lila Accessories – Purple
Kristall – Crystal
Winterwald Coats and Jackets – Winter Forest
Elfe Accessories – Pixie
Italian Names For A Clothing Brand
Nuvola Clothing – Cloud
Allegria – Cheerful
Manetica – Magnetic
Visibilio Apparel – Rapturous
Meraviglia – Marvelous
Japanese Names For A Clothing Brand
Hinode – Sunrise
Ashiteru Dresses – I Love You
Kanpeki Fits – Perfection
Komorebi – Sunbeams Shining Through Leaves
Renai – Romance
Korean Clothing Brand Names
Aegyo Apparel – Cute
Dasoda Dresses – Love Passionately
Jeong Apparel – Social Unity
Jeonsa Accessories – Angel
ArumDaum Apparel – Beauty
Spanish Clothing Brand Names
Palomitas Baby Clothing – Small Doves or Popcorn
Enternecer – Soften
Infinito Apparel – Infinite
Paz Clothing – Peace
Risas Articles – Laughter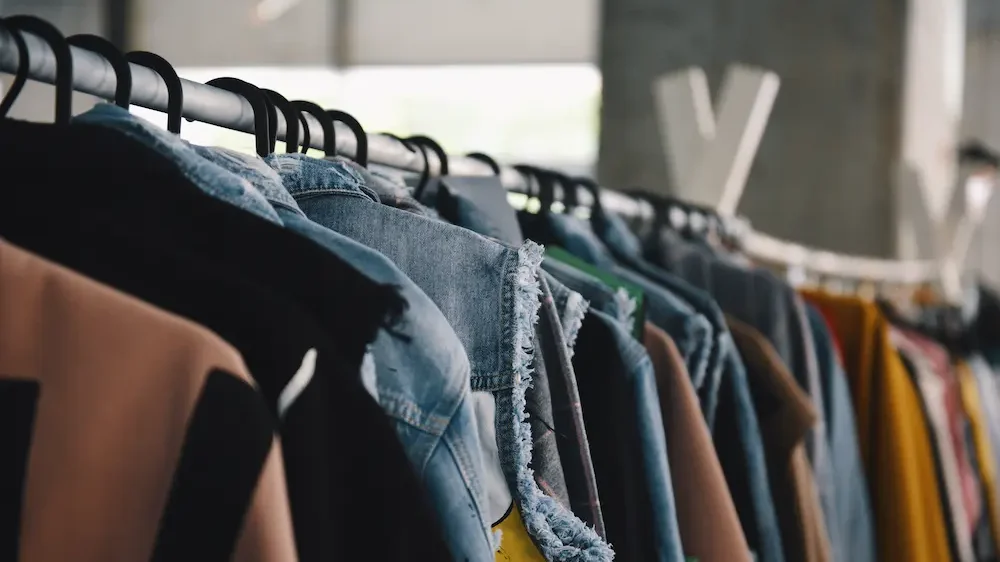 Company Name Naming Tips
You don't have to be a fashion designer to come up with an appealing name.
There are many different approaches to finding the name that works best for your company, but that can also mean that you're overwhelmed about where to start.
Below are a few tips to help you narrow down what names work best for you!
1. Know Your Mission
One of the best things you can do to not only get the point of your company across, but pick a good starting place for finding a name, is to understand the goal of your company.
For example, if the goal of your company is to "appeal to the customer," your name could be a play on the word "appeal."
2. Make it Personal
Adding a personal touch, like your own name or a nickname from your childhood, can not only appeal to audiences but can give you a way to communicate who you are.
Making your company name personal will have the added effect of generating trust and memorability in your potential customers.
3. Brainstorm
One of the most overlooked aspects of creativity is the power of brainstorming!
Get together a group of your partners or friends and simply come up with as many names as you can.
For the first list of names, nothing is too silly or outlandish!
4. Narrow it Down
After brainstorming, gradually narrow it down until your company name appears out of a sea of ideas as the best version of your top ideas combined.
Decide what works based on what you like the sound of, what jumps out at you, and what sticks in your brain!
5. Know Your Target Audience
A target audience is sometimes a great launching pad for company name ideas.
For example, if you're hoping to appeal to crowds of teenagers, you'll want to look up words associated with trendy television shows or aesthetics.
If you're hoping to appeal to working-class adults, it's a whole different ball game!
6. Get Inspired
If working off of your own name, nickname, or the thesis of your company doesn't produce a name you're satisfied with, get inspiration from other sources.
Try looking at real brands in the world, foreign maps, and researching mythology to see where classic names and important locations got their start.
7. Check Social Media Accounts
One of the best ways to get inspired is to see how cleverly your target audiences name themselves on Instagram or even Twitter.com.
Often you can get a feel for the style of a name that would catch the eye of the influencer crowd and the fashion industry.
8. Use an Online Generator
If you're having too much trouble, don't stress! Try an online generator.
A business name generator can often double as a clothing brand name generator with the right filters added.
These can be found as the result of a Google search, like the one discovered here.
This is one fashion brand name generator free of charge, perfect for naming an online clothing store. Just make sure the name you choose is memorable and easy to pronounce.
Next Step – Branding!
Creating a brand logo is an essential part of your company's messaging. It's the first that consumers notice and how they recognize you. When designing a logo, it's important to consider more than aesthetics – think about how it will communicate your mission and values. A great starting point is to research existing logos and look for inspiration from them. Consider the shape, font, color palette, and graphics that you could incorporate into your design.
Additionally, icons are a simple but powerful way to reinforce your branding message. They can be used on anything from an app or website interface to product packaging and marketing materials. Icons should be designed with the same thought process as logos – use shapes and colors in a way that expresses what your company stands for.
Lastly, picking out brand colors is another major decision for any business looking to develop its identity. Colors can evoke different feelings and emotions, so make sure you choose wisely based on your target audience. You can utilize online tools like HubSpot's color palette generator or Adobe's Color Wheel to generate color schemes that are aesthetically pleasing and memorable for users.
Developing these branding materials isn't always a straightforward task – but if done correctly, you'll reap the rewards with your brand identity and increased visibility in the marketplace!
Conclusion
In conclusion, when you're working on building your own clothing brand, naming is everything!
What you decide to name your company, as well as each brand of clothing it sells, will be a customer's way of remembering you when you're a smash success!
Remember, a good tip to follow when selecting your own amazing, memorable brand name is to check a domain checker tool, making sure that the domain name you want is available before you hang your hat on it.
A good tool to use is the domain checker by GoDaddy.
Have fun on your naming journey!
Related Posts