TikTok is a massive social media platform with new stars making headlines every single day. The first step towards internet stardom is to craft your very own username that stands out, entices viewers, and is so you.
You can take inspiration from our list consisting of some unique, goofy, and downright adorable names, or use our handy dandy list of famous TikTok names to make one for yourself!
Creating your own name can be challenging, which is why it's useful to review a list of names to give yourself some inspiration.
Whether you've taken one of the names on our list or are inspired by it to create your own, there's something for everyone here.
The possibilities are truly endless, and if you want to stand out amongst the millions of users on TikTok, then this list will get your creative juices flowing so that your name is something attached to only you.
Check out some of these amazing TikTok usernames that you can use on your journey to success.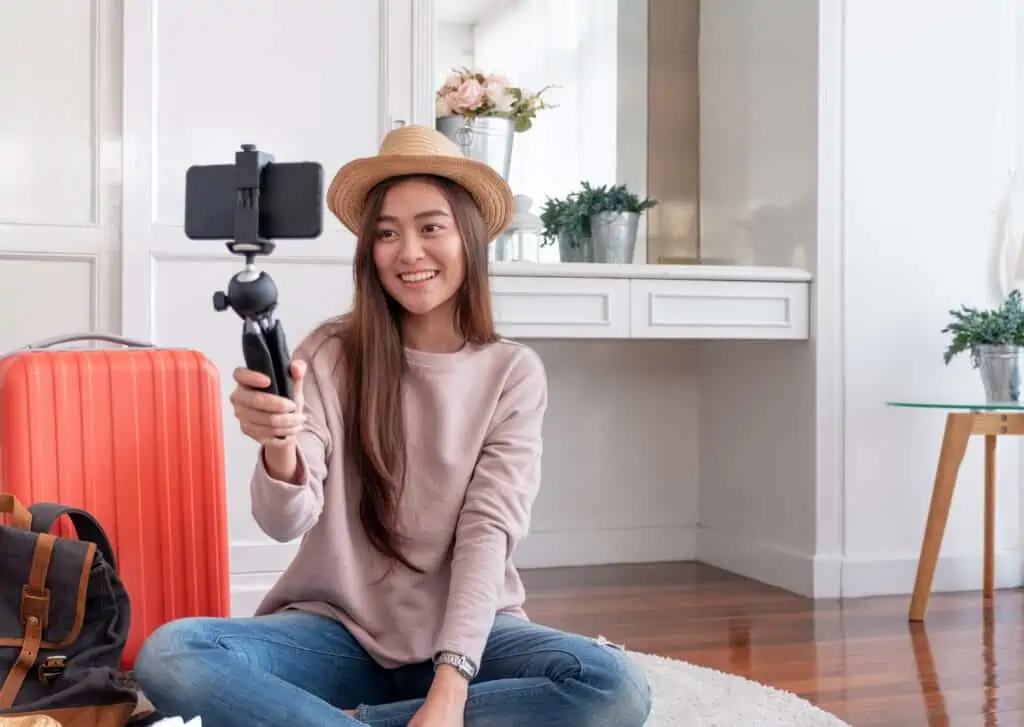 Best TikTok Usernames
Starting off our list, here are some of the best all-around TikTok user names that you're sure to love.
These classics have a nice ring to them and are sure to garner some attention from your audience, whether it's a startup TikTok fanbase or just your friends and family.
They call me boss
Light of Your Life
Fearlass
Cat Planet from Mars
Livid Lover
Saucy Spider
Wired Up
Chokepoint
Extreme Buddies
Dole Fin
Divas and Devils
Big Names
Pina Colada
Smasher of Tomatoes
Bright Nights
Armored Up
Motionless Blue
Twilight Angel
Chicken Enchiladas
Who lives in a pineapple
Miss Unreal
Good TikTok Usernames
There's nothing better than the classics, and these usernames are straight to the point.
Whether your interest is gaming, fashion, or baking, these names tell your audience exactly what they can expect from you.
Check out some of our favorites that are sure to make your content exceptional and unique.
Muffin Man
Cookies?Cookies!
Buddha Bruddah
Heart of the Warrior
Cooking Craze
Superman's Super Mom
Devious Diva
Kinda Athletic
Gym Rat Jailbreak
Techie Technically
Toast and Other Fine Dining
Chaddin' It Up
Coconuts and Clamshells
MissingNo
The Gruesome Gamer
I Saw Bigfoot Once
Remember When?
Ice Icing, Baby
Freakish Freakout
Fashionista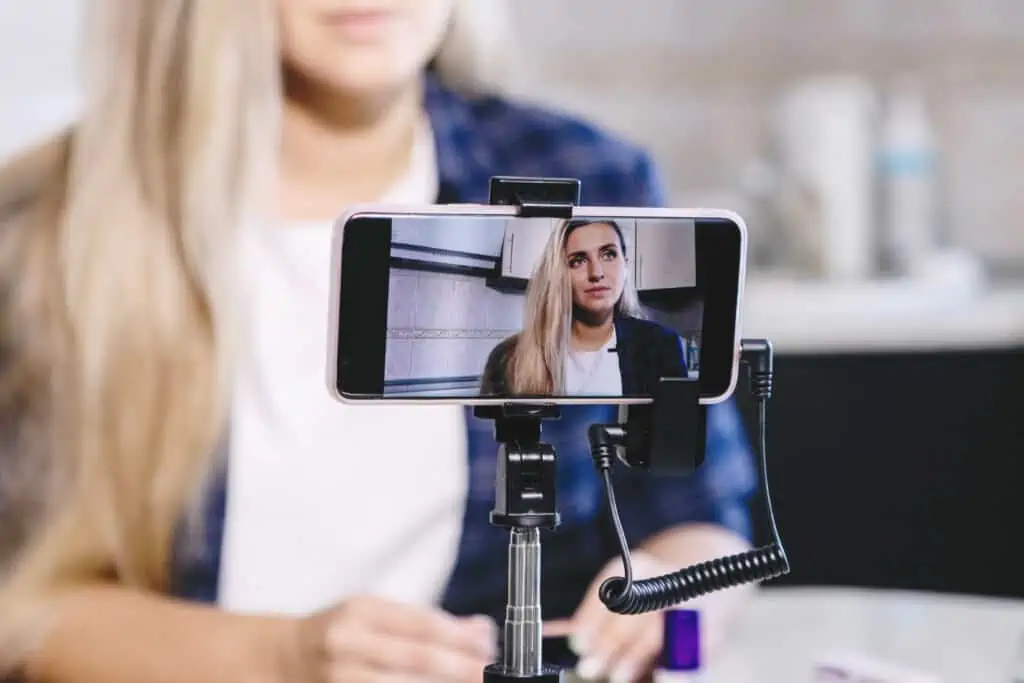 Creative TikTok Usernames
If you want something that stands out a little more, then check out these creative names that are sure to catch your viewers' eye.
Dead by Dusk
Been a Bean
Whatsmyname?
The Drama Llama
Write Erase Redo
Duck Duck, Goos!
Munchkin Menace
Chocolate Brain
Imaginebeingoriginal
Watermelon Artificial Sweetener
High on Lies
The Talking Trumpet
Snekontheroof
Green Gob Lint
Soulfire Heartstone
Banana with a Bounty
Itsabonanza
Ilikenachos
Chum with a Plum
Hogwarts Dropout
Clever Usernames For TikTok
If you want a neat and clever TikTok name that your friends are sure to love, then check out some of these great options.
These names all have a certain cheekiness and wit to them that's sure to strike your fancy.
That One Astonished Pikachu
The Giant Giant
Bespoke Butler
Evil Can Weevil
Itchy Dancer
Spoon on the Moon
Age 2 Age
Charcoal Briquette
Force of Artifice
Lengthy Llama
Hunting for Meaning
Stuck on Level 2
Legendary Sugar Cube
Weight a Minute
Zombie but slightly smarter
Precise Pincushion
Cloud 10
Poker poker
Thats my cue
Dreaming Dali
Cute TikTok Usernames
If you want a TikTok name that shares your love of rainbows and unicorns, then we've got some great selections for you to choose from.
Check out some of our favorite love and cuddles usernames that make the magic happen.
Roses and Rainbows
Pink and Fluffy
Its so fluffy
Cotton Candy Crumble
Apple Pie in the Sky
Angelic Princess
Tea Party Everyday
Under the Wing
Wings of Heaven
Did you miss me?
Koala Cuddles
Panda Amanda
Divine Delight
Diamonds and Dreams
Darling Angel
Love Love Me
Tweety Birds
Perfect Pride
Queen with an Attitude
Instant Princess
Funny TikTok Usernames
If you want to give your friend and fans a laugh, then there are some amazing funny usernames out there for you to choose from.
Whether it's a silly pun or just a nonsensical play on words, these names are sure to tickle your funny bone.
Gone with the Win
There's someone behind you
Did I say that
Password is 1234
Username not found
Who took my name
Ace in Your Face
Why am I here
Wait who am I again
Cereal Killer
Unicorn Horn
I should be famous
Stop following me
Find me tacos
Politics and other Useless Hobbies
I'm Bigfoot
Still confused
This is my name
Username already taken
Imagine That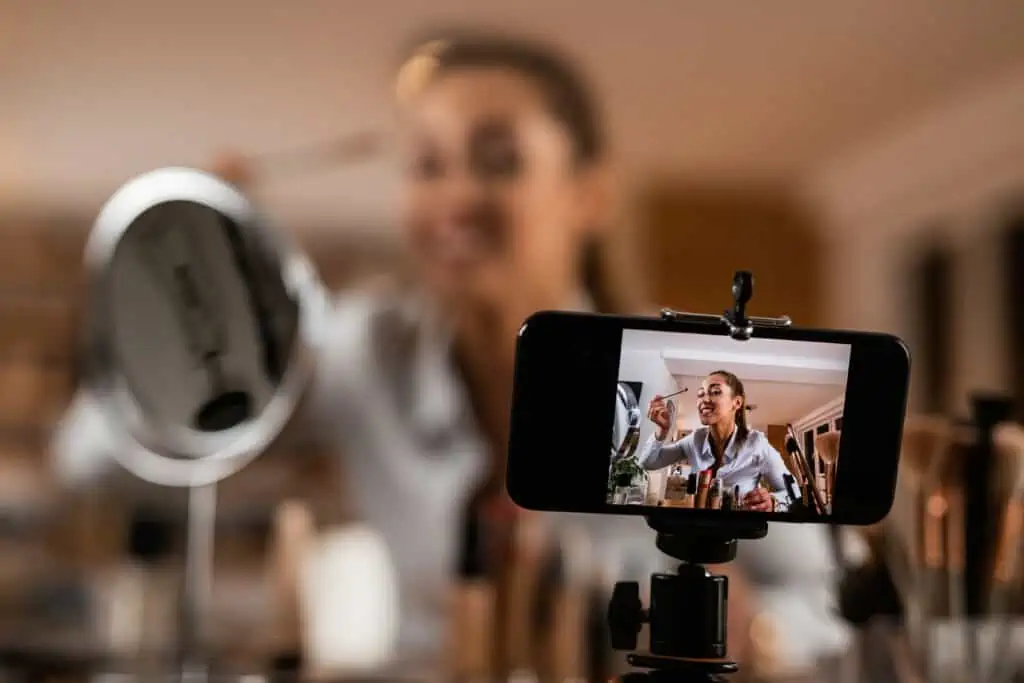 Unique Usernames For TikTok
It can be frustrating to try your favorite name only to find it's taken but don't worry. We've got you covered with these super unique usernames for your TikTok account.
If you're after something totally off the wall or just a little wacky, these 20 names will keep your audience amused and bewildered by your creativity.
The Bewildered Potato
Coffee with Ketchup
cat with no Whiskers
Clauses and Closets
Void heart
Beyond the Veil
Introductions anyone?
Coffee Been
TikTok is mid tbh
Weird how i dont care
Sharing is Staring
Teardrops in the Rain
Tidal Conundrum
Bearly with It
I woke up today
Achievement Unlocked
Bald Head Don't Shed
In the basement
Dormant Delinquent
What is a brain
Rare TikTok Usernames
Looking for something a little bit off the beaten path. We can almost guarantee that you've never seen these nicknames on TikTok before.
Paperthin Muffin Man
King Maximilius
The Toenail Trimmer
Skyscraper Coffee
Gimme a Sec
Mm Whatcha say
Boat made of cheese
The gumshoe grenade
Fiery Ice Wand
Watercolor Wizard
Winters Warmest Hot dog
Angry Pacifist
Gummybear Assassin
TacoTurbulence
The art of fart
One Blurry Chupacabra
An Eloquent Orc
If you only knew
Lions and Lemons
Effervescent
Weird Usernames For TikTok
Want to weird out all your friends with your silly TikTok name? Try some of these great options!
Thats not my account
Veni Vidi Vicheese
Didnt see that coming
Lively Liver
My gallbladder stopped working
Life Is a Lie
The Copper Cod
Coatrack Tickler
Salty Pepper
Brushes and Bushes
Spaghetti and More Spaghetti
Better Butter
Flamin' Hot Cheater
Ego No
The Generous General
Born to Be Mild
Stay out of my yard
Glowy and Showy
Mindmeld
What a rush
Cool TikTok Usernames
Dr CoolMan
Jeff the Gamer
Too EAZY
Bye Now
Wraith in the Void
Im bad with names
Wolfman
Zombie slayer
Bombs away
Dungeon Destroyer
Remember me
Hi and Bye
Dreams of Old
Collective Vision
Double Vision
Secret santa
A low blow
Price of Mice
Noob Slayer
Combo Breaker
TikTok Usernames for Girls
Use the amazing options on this list to wow all of your friends with your creative TikTok names.
Just make sure that your username reflects your personality and interests or one that makes you and your friends smile every time you hear it.
Naming Nancy
Queen of TikTok
Strawberre
Girlsworld
Your Girl Ava
Miss Tik Tok
Beauty mama
Girls Rule the World
Stars and Signs
Singing Sally
Instant Lover
Candy Canes
Blueberry Queen
Betcha
Pocket Beauty
Angel Hearts
Princess Puppy
Darlingg
Hey Mandy
Artsy Gal
TikTok Usernames for Boys
Don't think we've forgotten about the guys. There are lots of great usernames for boys; here are some of our favorites.
Jason Born
Aaron Dough
Jungle Boy
Doctor Who
Soldier of Fate
Agent 006
Mr Charming
Handsome Fella
King of the Castle
Prince Charming
Some Old Geezer
Bad Boys United
Heartbreaker
Nameless man
Lean Green Machine
Hot Chocolate
Smart Start
Danger Zone
One Man Army
Just a Nice Guy
Baddie Usernames For TikTok
If you want to tell the world that you're a baddie, then here are some of the best names for your needs.
Worth the Trouble
Pretty Girl Thinks
One Low Blow
Eye Catcher
Pretty in Pink
The Morning View
Hot Stuff
Devil in Disguise
Fellforme
U and Me
The Dazzler
Sizzling Temptress
Lovers Lane
Heaven's Angel
Girlpower
Diamond Gal
Beauty and the me
Princess in Pink
Secret Lover
Taken away
Preppy TikTok Usernames
If you're after a name that has a nice ring to it, then these preppy TikTok names are perfect for you. Looking for something original and inspiring.
These are some great options whether you're dancing or just chatting.
Fabulous
Aesthetic
Oreo Milkshake
Red balloons
High Lyfe
Name of the game
Frosty Fine
Sweet and Peachy
Strange White Bug
Teen Spirit
Infinity Complex
Blossom Pixel
Liquid Snake
Potato Rejoicing
Lonely Summer
The Mad Woman
Humble Ostrich
Intellectual Cornflake
Flynn
Adorable Panda
TikTok Username Ideas with Your Name
Looking to etch your name in the halls of fame on TikTok? Incorporating your name into a username is a great idea to personalize your content and give your audience a way to connect with you.
Here are some of our favorite username ideas that include names.
Muhammad Bali
Here with Mercy
Chatty with Matty
Deadline Dan
Zesty Zeth
The Brain of Shane
Thunder Mike
Penny's Two Cents
Grady the Grader
Sal's Sales
Cynthia Syndrome
Dishy Danielle
Izzy and Lizzie
Dan the Man
James Plays Games
Smiley Riley
Samantha the Panther
Bob the Blob
Carl Lee
Bubbly Brittany
Famous Existing Usernames for Inspiration
Sometimes, all you need to get started are some names from some of the greats on the TikTok app.
Take a look at how they structure their names and the creativity behind them, and you might just find yourself inspired to make your very own name based on them.
Here are some of the greats.
Khabylame
Charlidamelio
Bellapoarch
Addisonre
Willsmith
Zachking
Kimberlyloaiza
TikTok
Cznburak
Therock
MrBeast
Domelipa
Dixiedamelio
Jasonderulo
Bts_official_bighit
Spencerx
Lorengray
Justmaiko
Kyliejenner
Ox_zung
Hopefully, some of these famous and familiar names will strike your inspiration to build a following on TikTok and expand your audience.
TikTok Username Tips: Choosing A Good Username
If you're struggling to come up with a nickname for your TikTok, then maybe it's time to go back to the basics.
For example, you'll notice how in the top 20 TikTok users, nearly all of them have built a following based on their name alone.
As such, it certainly goes to show that brand recognition and name association are two very important factors in building an audience on TikTok.
If your intention is to grow, then start simple with a play on words using your name and build yourself up as someone worth following. Keep your content niche-specific and take opportunities to grow when they arise.
Doing so will help you gear towards success with your username on TikTok. Of course, if you're just looking to come up with a goofy nickname, then your best bet is to put a name together all on your own.
Take a random adjective and search for some thesaurus synonyms for it, pairing it with another word to make something silly like ZestyAvocado.
Or, you can come up with a creative pun on words or a reflection on the nature of social media if you want to develop something original that will make your friends laugh.
In all honesty, the best username ideas you're going to come up with will be related to something you love, so start thinking about what your hobbies are.
Do you love music? Are you into fashion? Does baking float your boat? Or even tech such as computers and mobile devices?
Whatever it is that makes you happy is going to be reflected in your username, so if you're having trouble coming up with one, then just keep it simple and anchored to the things you love.
Just make sure to never use your phone number when choosing a username!
Conclusion
Hopefully, you've come up with a good username to start making short videos to build your TikTok account.
Getting started on social media is hard, and your name is a big part of making yourself stand out amongst the millions of other users.
As such, if you're after a great TikTok name, go over this list a couple of times and start thinking up some great ideas that reflect your life interest, personality, or name.
Soon enough, you'll have a great username to stand out from the crowd when making TikTok videos.
Related Posts