Whether you're looking for a good name for a fictional whale character, or you want to use one in a game, you need to browse the best whale names first.
Herman Melville's classic novel Moby-Dick was published in 1851. And the titular whale is just a starting point when it comes to nautical nicknames.
Keep reading to learn about the names for the dwellers of cold ocean waters. We'll share monikers for male whales, female whales, funny names, unique names, and more.
Best Whale Names
Below are some of the all-around best names for whales, drawing inspiration from fictional characters, wordplay, and species of whales.
The Beast
Pale Back
Vessel Slayer
Killer
Orca
Moby-Dick
Sea Taker
Whaley
Wally
Big Fish
Orcus
Mystic
Beluga
Sousa
Sedna
Paikea
Belugi
Humpback
Finny
Orcana
Splasher
Splashy
Dorsalene
Big Tail
Free Willy
The Giant
Ship Wrecker
Tillikum
Shamu
Flipper
Poseidon
Amphitrite
Humphrey
Triton
God of the Sea
Splasher
Ruler of the Seas
Colossus
Behemoth
Blubber
Gargantua
The Leviathan
Mammoth
Sea Giant
Goliath
Titan
Samson
Monster
The Gladiator
Alpha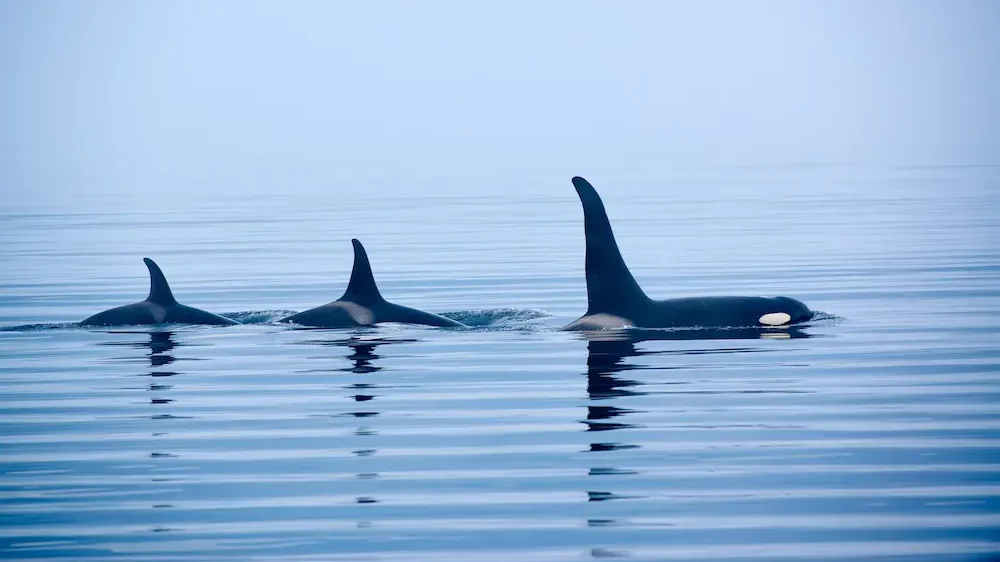 Names For Girl Whales
When it comes to girl whale monikers, you need some options that incorporate typically feminine names.
Some of these girl names have that style to them, and others draw inspiration from folklore and fictional characters.
Bella Beluga
Behemoth Beth
Big Bertha
Queen
Sleeping Beauty
Wanda Whale
Wonder Woman
Queenie
Gray Girl
Belle
Ariel
The Cow
Moby Doll
Athena
Queen of Sheba
Cleopatra
Bailey
Aphrodite
Misses Splashy
Lady Leviathan
Pearl
Mira
Big Girl
Artemis
Vesta
Delphine
Dionysus
Lady Godiva
Joan of Arc
Fiona the Fish
Demeter
Ophelia
Olivia the Orca
Blue Girl
Venus
Lady of the High Seas
Humpback Hannah
Bellona
Mellie Melville
Betty Bowhead
Nora Narwhal
The Bride
Bride of Shamu
Finny Fiona
Beatrice
The Big Blue
Sea Queen
Betty Blowhole
Kathy Krill-Eater
Monster Mary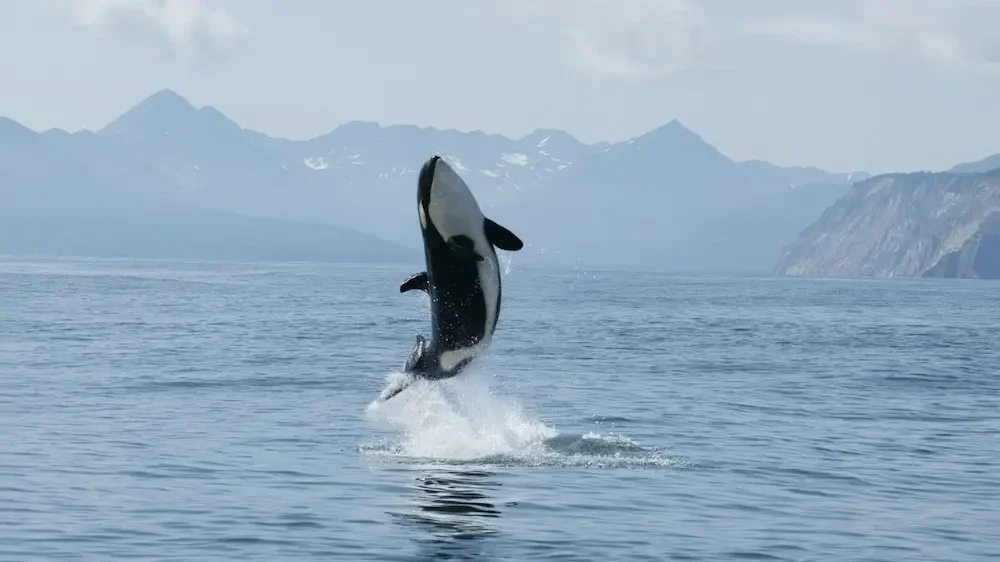 Names For Boy Whales
The male whales need names to match their large size, too.
With more than 200 tons and a thick layer of fat, these blubber-boys have garnered tons of clever names.
Humpback Henry
Willy the Whale
Humphrey the Humpback
Big Boy
Aquaman
Samson
Strong Boy
King
Blue Boy
Bruce
Moby
Dick
Richard
Herman
Beluga Bob
Humphrey
Orville the Orca
Melville
Mr. Whale
King of the High Seas
Larry Leviathan
Ishmael
Nantucket Fish
Willie
Walter Water
Merman
Triton
Poseidon
Barry Blowhole
Ares
Behemoth Bobby
Giant George
Zeus
Large Larry
Apollo
God of the Sea
Sea Ruler
Colossal Caleb
Harry Huge
His Hugeness
His Highness
Swimmer Sam
Bowhead Bill
Bowie the Whale
Sylvester Sperm
Fineas
Finny Boy
Monstrous Mike
Monster Mathias
Blue Man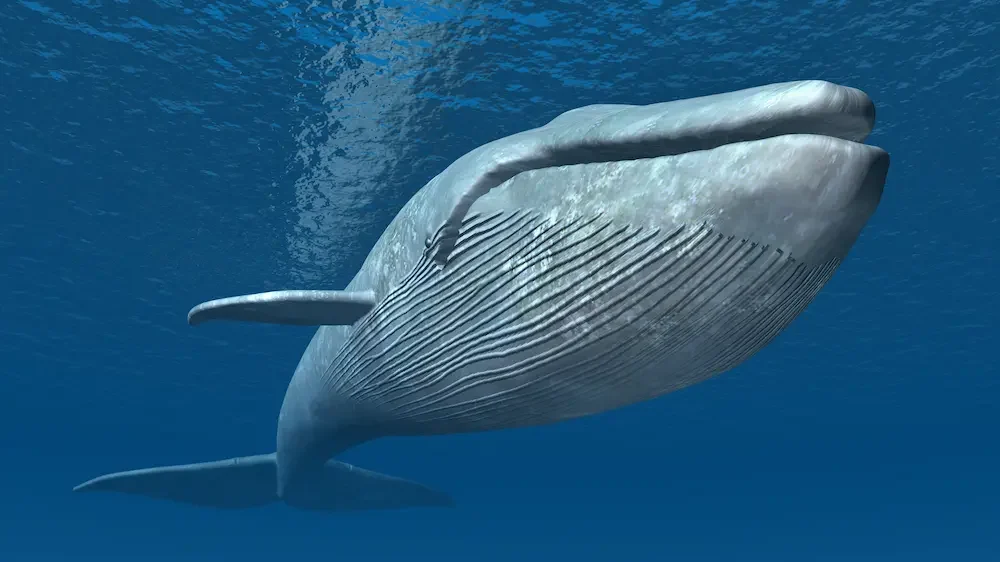 Unisex Names For Whales
It's good to have feminine, as well as masculine, name options.
Otherwise, if you're looking for a good whale name that defies gender norms, then consider these unisex options below.
Jumbo
Monster
Fishy
Belugite
Orcite
Drinker
Water Baby
Deep Sea Traveler
Sea Singer
Swimmy
Floater
Blower
Floatie
Blowie
Big One
Big Fish
The Creature
The Sinker
The Wrecker
Wrecking Ball
Spermie
Spermite
Killie
Killer
Shammy
Wavie
Wave Rider
The Submarine
Ocean God
Sea Ruler
Splash
Splashie
Sparky
Sea Dweller
Gray One
Blue One
The Sea Giant
Big Swimmer
Finny
Tail-Wagger
Krill-Eater
Quiet Giant
Orcus
Misty
Mystic
Sedna
Yuki
Paikea
Dorsal
Delphi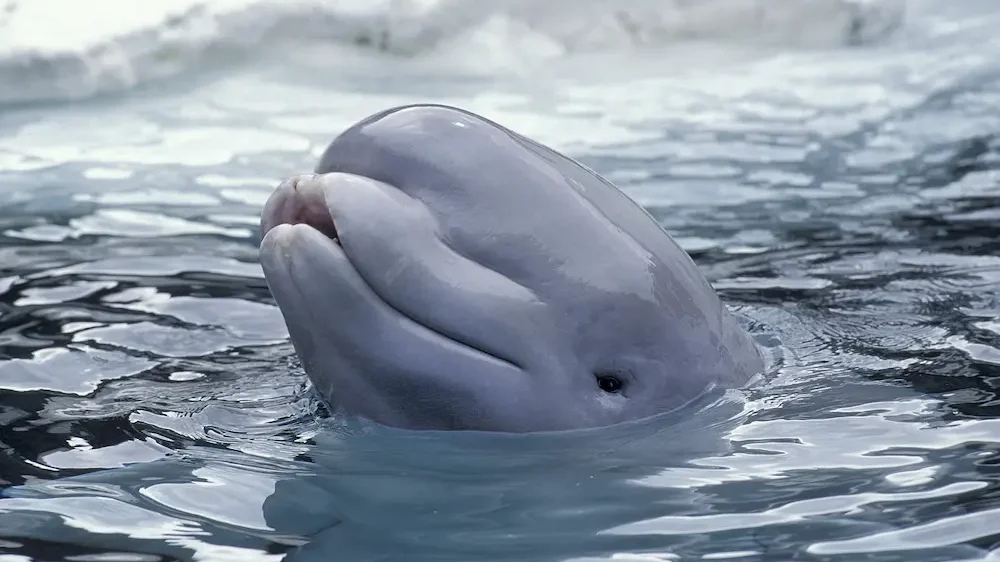 Cute Whale Names
There's nothing better than a cute name or a sweet nickname. The following list of names is great for baby whales, as well as whale characters that are meant to be seen as adorable.
These are sure to spread a smile across your face, whether you're naming your goldfish after them or a fictional whale.
Baby Boy
Baby Girl
Baby Blowhole
Baby Bowie
Sea Baby
Oceanite
Orcy
Dorky Orcy
Baby Beluga
Itty Bitty Fishy
Scooter
Squirt
Bubba
Scoot
Bubbles
Kiddo
Chicken Nugget
Kitten
Cubby
The Pup
Sea Calf
Splashie McSplasher
Baby Shark
Baby Splash
Flushie
Stuffy
Boo
Wawa
Humpy
Thumper
Baby Cakes
Sweetie Pie
Gertie
Bertie
Shrimp
Jumper
Teeny Tail
Cutie
Sea Peanut
Mini Submarine
Little Ship
Baby-zilla
Little One
Tiny One
Puffer
Little Floater
Orca Baby
Babyfish
Princess Babyfish
Prince Babyfish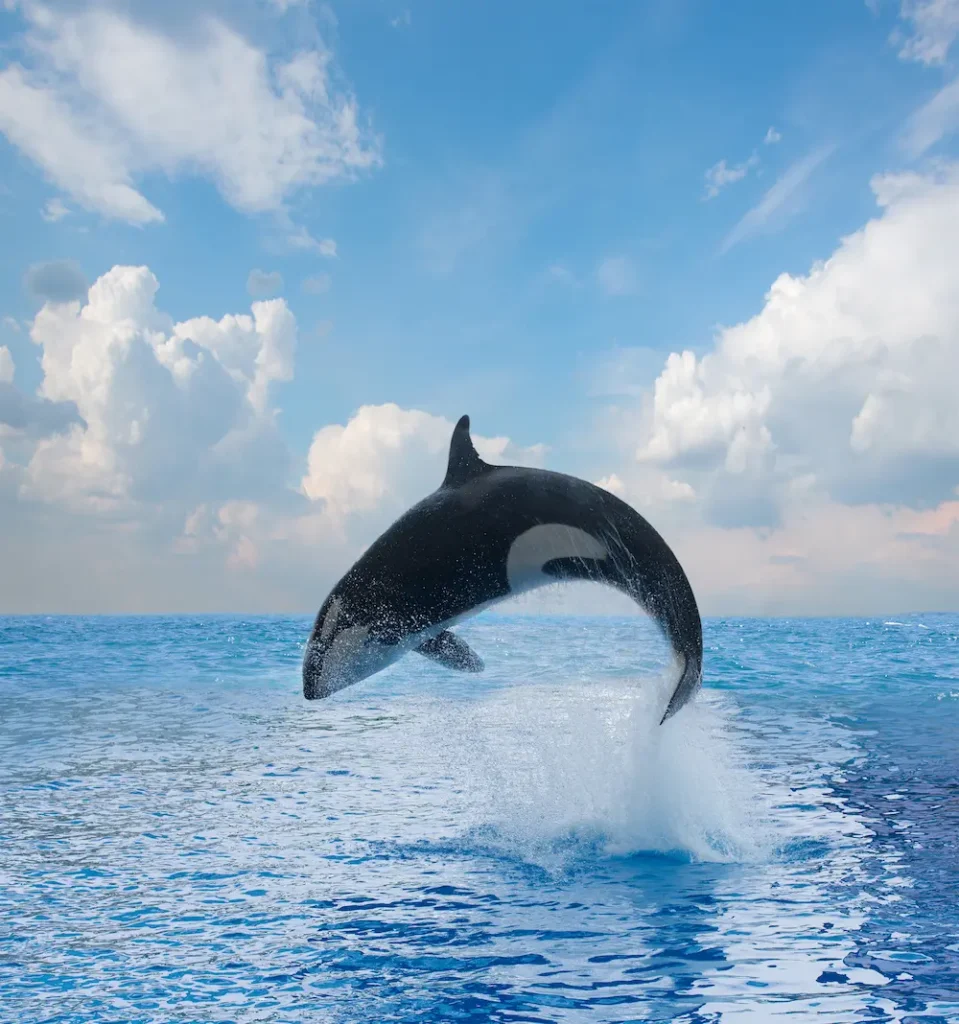 Good Names For Whales
Finding the best whale name can be difficult, and you often feel pressured to choose based on the fish's personality, looks, and more.
For example, if the whale is the largest of them all, you might feel like you need a name that represents its enormity.
The following names are ideal for these creatures, regardless of their characteristics.
Dottie
Keiko
Willy Whale
Tilly
Monstro
The Hulk
She Hulk
Icee
Jaws
Flipper
Blubber
Skipper
Matey
Pirate
Wet Mammoth
The Captain
Captain Jack
Jack Morgan
Bluey
Bluesy
Hudson
Prince of Whales
Princess of Whales
Cork
The Scuttler
Stoney
Midnight
Indigo
The Fury
Lapis Lazuli
Sky
Star
Queen
King
The Royal
Bluejay
Sapphire
One in Charge
The Great Fish
Singer
Swimmer
Big Fish
Leviathan of Old
Giant Fishy
The Guzzler
Big Drinker
The Thirst
Floaty McFloater
Star of the Sea
The Great Power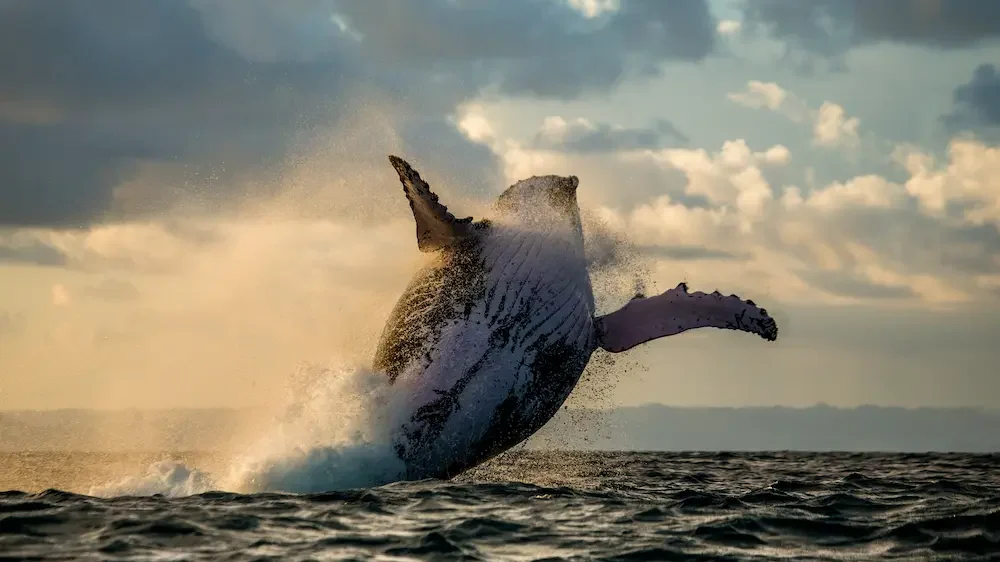 Funny Whale Names
Whether it's a play on words or a clever whale name for a game like Dungeons and Dragons, these are some of the funniest whale monikers.
You can play around with whale- and fish-related words to create some truly clever names for whales.
That Whale
Doby Mick
Whaley McWhaleface
Flip Flop
Flubber
The Jolly Gray Giant
The Little Mermaid
Big Gulp
Biggie Smalls
Big Man on Campus
Notorious B.I.G.
Splasher
Ship Flipper
Stormy
Flopper
Blubberer
Monster Mash
Speedy
Fishgirl
Fishboy
Baby of the Sea
Little One
Short Stacks
Shortie
Old Tom
Ye Old Sprayer
Jumbo Shrimp
The Iceberg
The Glacier
The Tempest
Moby Richard
Sir Whaley
Lady Whaley
Princess Whaleface
Prince Whaleface
Whalezilla
Beo-whale
Big Belly
Jonah Eater
The Walrus
Jack Sparrow
Mr. Pirate
The Bull
Sinker
Destroyer Dave
Deadly One
Gentle Giant
Mr. Splash Head
Mrs. Splash Head
Baby Splash Head
Cool Names For Whales
Sometimes, the best names evoke qualities that aren't summed up in looks. Whales are super powerful, massive creatures that need no explanation, but a cool name can give you a good idea of their nature.
These are some of the coolest whale names to choose from. We hope you like the mix of historical names, aquatic words, and more.
Marlowe
Shakespeare
Damsel in Distress
Misty
Periwinkle
Penny
Scarlet
Wisteria
Bloom
Reefer
Washer
Wader
Wade
Superwoman
Superman
Diana
Orion
Kona
Telanthera
Shelley
Dione
Dionysus
Asherah
Washie
Leonora
Kauai
Keilani
Stormy
Lucia
Leilani
Diondra
Yasha
Dune
Wave
Aruba
Banks
Delta
Big Mouth
Estuary
Seaward
Reef Roamer
Waver
Marina
Boatsy
Bailey
Boatrocker
Adria
Dana
Davy
Lahloo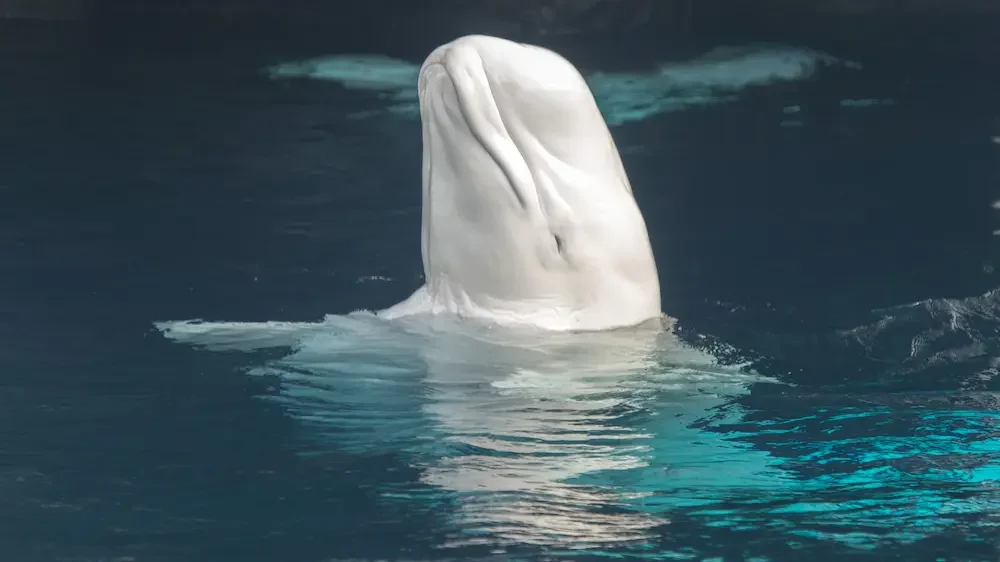 Unique Whale Names
While many of the names on this list encapsulate the features of whales – largeness, color, etc. – you also want out-of-the-box names.
The following are some of the more unique name options when it comes to these huge creatures that roam the seas.
These use aquatic words, colors, and other marine languages to create special name options.
The Oceanographer
Sea Sam
Ultra Boy
Ultra Girl
Water Treader
Sirena
Shimmer
Ocean
TideWatcher
Beachgoer
Storm Watcher
Blue Moon
Paradise
Ophelia
Periwinkle
Adriatica
Douglas
Pearl
Lana
Anthia
Coral
Coraline
Myrtle
Aberdeen
Cod
Galia
Nautilus
Maurea
Aquamarine
Turquoise
Bondi
Mazu
Ula
Dorian
Doria
Delmare
Umiko
Aqua
Nahla
Washer
Sandy
Clarion
Harlequin
Talbot
Britney
Rudder
Eddy
Ebb
Flo
Luna
Famous Whale Names
Whether they're famous from the movies or have real-life fame at places like SeaWorld, there are some iconic whale names to choose from.
Take a look at these 50 ultra-famous whale monikers. You'll notice that many of the names have Japanese influence, as whales have been deeply tied to Japanese history for a long time.
Tilly the Whale
Roxanne
Roxy
Shamu
Willy
Free Willy
Lester the Whale
Migaloo
The Whale
Orkid
Shouka
Takara
Katina
Makaio
Kalina
Corky
Kalia
Makani
Ulises
Tuar
Kyuquot
Sakari
Keet
Ikaika
Kasatka
Kamea
Malia
Nalani
Trua
Tilikum
Lolita
Ocean Sun
L-25
Namu
She-Namu
Ramu III
Winston
Kohana
Moana
Skyla
Keto
Wikie
Keijo
Inouk
Kshamenk
Bingo
Ran
Stella
Earth
Kū
Cartoon Whale Names
Sometimes, the best names are derived from our favorite fictional characters. Many of the following whale names come from popular Disney cartoons and their respective aquatic animal characters.
Others come from big-name movies and other sources in the media.
Aquaman
Spot the Killer Whale
Ariel
Baby Whale
Godzilla
King Kong
Papa Whale
Ursula
Nemo
Pearl Krabs
Momma Whale
Big Dory
Marlin
Fudgie the Whale
Fluke
Spongebob the Whale
Mr. Krabs
Plankton Eater
Foghorn
Blinky
Bruce
Cleo
Flounder
Bikini Bottomite
Destiny the Whaleshark
Oscar
Fishtronaut
Bea Goldfishberg
Luna
The Killer Whale (Orca)
Cosmo
Wanda
The Whale
Bailey
Willie the Whale
Finwithit
Monstro
Orcus Galacticus
Lester the Whale
Lucky
Benjamin
Chum
Sandy
Flow
The Kraken
Squidward
Patrick
Darwin
Kenny
Milo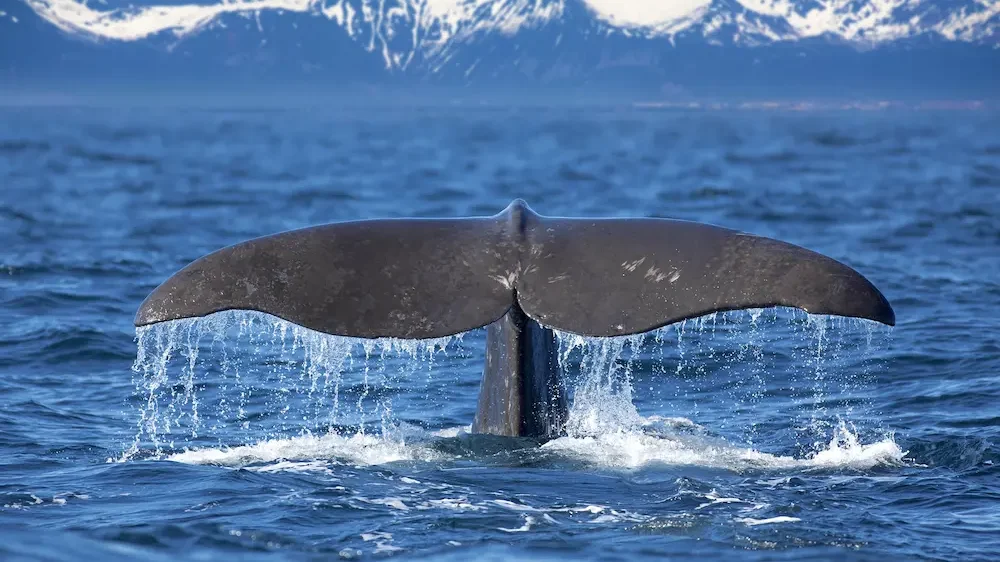 Name Inspiration
At this point, you may be wondering how we came up with this extensive list of whale monikers. The truth is that inspiration for these names comes from many sources, including Greek mythology, Roman mythology, cartoons, the movie industry, whales in captivity, and more.
Additionally, we've selected and created certain whale name options based on whale species, such as the Blue whale, Beluga whale, Humpback whale, and Orca whale. A lot of these names are simply wordplay for the species names.
But there is also a lot of inspiration that comes from human names. You'll notice that some of the female and male names for whales on this list feature basic names like Harry, Barry, Mary, Mike, and Betty.
Overall, there are nearly endless options when it comes to naming these fishy friends. From aquatic names like beaches, other marine life, and coral to goddesses and gods, hopefully, our lists have inspired you.
Help Choosing The Perfect Name
When it comes to choosing the name for your whale, you should consider several factors. These include the size of the whale, the species, the color, the personality, and any sort of mythology or history you want to imbue onto it.
For example, if you've come to love the classic whale novel Moby-Dick by Herman Melville, then you might be keen on naming a whale after Moby-Dick. Or, you might name it after the primary character in that book – Ishmael.
But if your preferences lie in Greek or Roman gods and goddesses, then it would be ideal to name your whale Venus or Aphrodite.
Otherwise, lots of great whale names come from cute cartoon whale names in the movies and on television. And you can also find some great choices from colors of the sea – blue, gray, etc.
And last but not least, if you're planning to name a whale that will be a fictional character, it's important that its name aligns with its personality. You can imbue deeper meaning into the character by giving it a name that represents big concepts.
Conclusion
When it comes to whales – the leviathans of the world's seas – choosing a name can be a difficult task.
These gigantic creatures are some of the biggest living things on our planet, and thus, they deserve amazing names that mirror their size, power, and beauty.
That's why we've created these lists of the best cute, funny, unique, famous, cartoon, male, female, and unisex names for whales. Get inspired by some of the world's most famous whales, as well as the fictional ones in books and movies throughout history.
Whether you are naming a whale character in a book you're writing or you simply want a whale-esque name for a pet fish, our list should give you some great ideas.
Good luck with your whale-naming endeavors, and make sure to keep these suggestions in mind!
FAQs
What is the whale's name in Finding Dory?
The whale in Finding Dory is a beluga whale named Bailey (Bailey the beluga whale).
What is the whale's name in Pinocchio?
The gigantic sperm whale in Pinocchio is named Monstro. This same whale ends up eating several of the characters.
What is the whale's name in Spongebob?
In Spongebob Squarepants, the whale character (Mr. Krabs' daughter) is named Pearl Krabs.
What was the name of the whale in Free Willy?
In Free Willy, the name of the whale is Willy, played by an orca whale in real life named Keiko.
Related Posts