From the cute and familiar to the surreal and downright bizarre, there is seemingly no limit to choosing your username. Popular Xbox usernames include both letters and numbers that describe something about themselves and their gaming persona.
The most fun thing about choosing a username for Xbox is that you can set reality aside and design a name and persona all your own. While you can certainly use your real name or some version of your real name (for example, if a man named Jared Shaw has the username JS the Vampire), the fun is in the fantasy.
A good gamertag will be short and sweet, easy to spell, and 12 characters or under (15 characters or under in the Xbox 360 console). Avoid using a jumble of numbers, as it will be difficult to remember and accurately be communicated through the chat in online games.
Read on to see our ultimate guide to usernames for Xbox- the best cute, funny, and cool ideas for 2023!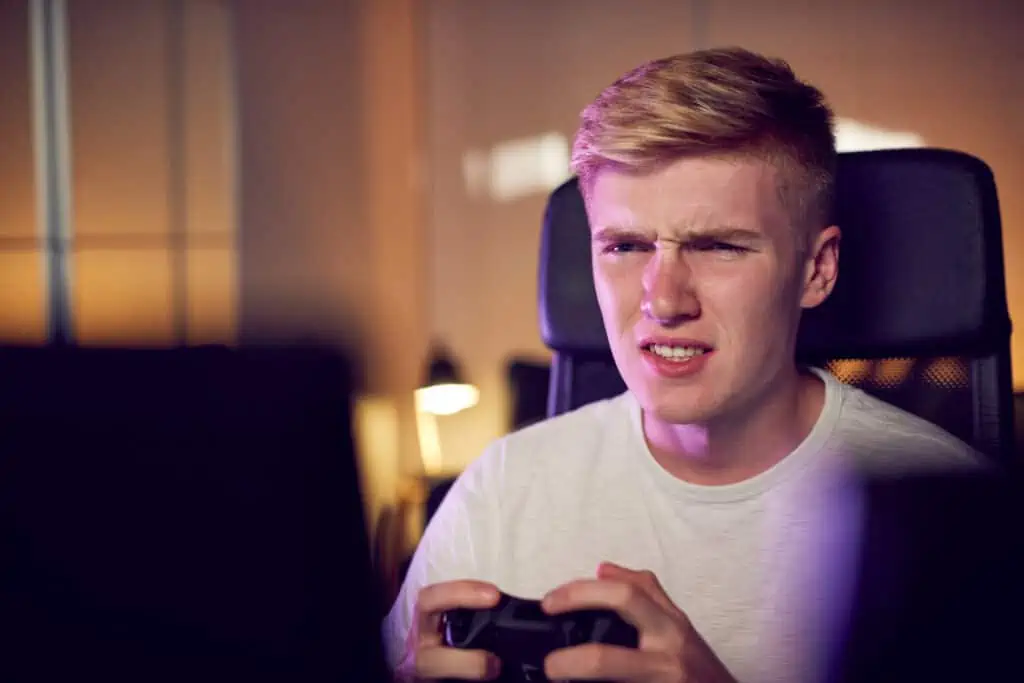 Best Xbox Usernames
Below are 50 great examples of usernames for Xbox. While this list is by no means exhaustive, we hope it offers some inspiration.
Dragon Heart
Demon Slayer – This name exudes fierceness, as well as the kind of games its user prefers to play.
Howling Wolf – A striking image, indeed!
Blood Steel
Angel Fire
Blood Winter
Vampire Sky
Monstrous V – It's up to you whether you want the V to be the letter or the Roman numeral that represents 5.
Sun Blossom
Drago Rising – Drago is another word for dragon – a great noun to go with "rising."
King Kole MOS – This song references the nursery rhyme and makes for a memorable gamertag.
Brain Game
Lord of Zero
Planet X
The Destroyer
Killer Drone
Summer Blood
Chaos Monger
Blood Bot
Ugly Luck
Black Hawk J
The Bomber
Death Magnet
Killer Bee – Can a name be both cute and scary? This name proves that yes, it can.
The Disrupter
CapedCrusader
Magneto Man
Blood Empress
Redemption
Alchemist
Firefly Fly
Night Goddess
God of War
Death Angel
Stranger Thing
Steel Kiss
God of Gallows
Witch Hunter
ShadowMistress
Poison Ivy
Blk Widow
PrettyKiller
Dark Queen
Soul Reaper
Killer Queen
Iron Throne
Looter King
Black Beard – Named for arguably the most infamous pirate in American history.
Dragon Rider
The Iron Rose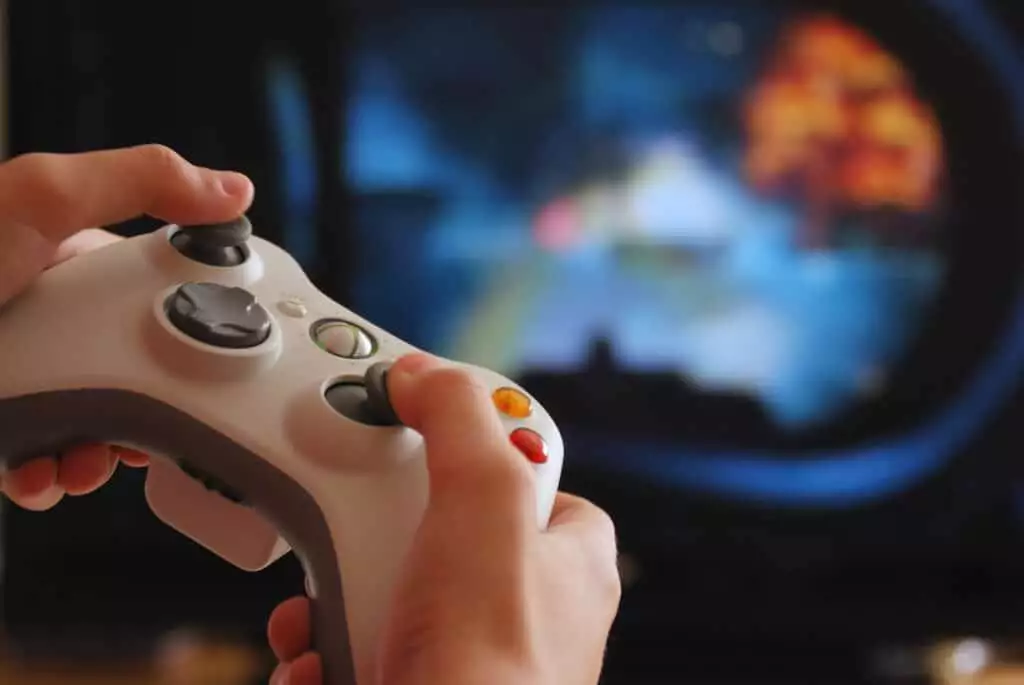 Good Xbox Usernames
The following are great Xbox names that hit all the criteria for the ideal gamertag.
Gold Draco
Blood N Kisses
Tyrannus Rex
Cosmic cat
Lone fox
Shield Maiden – After the fabled female warriors from Norse legend, who were highly honored and skilled fighters.
Aphrodite
Zombie Huntr – Abbreviations are popular in usernames and are fine as long as they don't obscure the word or phrase they're meant to represent.
DeConqueror
Grim Reaper
Underworlder
Mammoth
Highlander
Death Adder
Pandora's Box
David's Goliath
Frankenstone
Dr. Roswell
Liar Fire
Baba Yaga – In Russian folklore, the Baba Yaga is a witch who lives in a house deep in the woods with the legs of a giant bird instead of a trunk.
Cute Xbox Usernames
Do love gaming but shy away from the grittier names? Do you have a bubbly and optimistic personality that you have no need of hiding behind a screen name?
Not to worry -plenty of gamers opt for a sweet and cute name, and fortunately, there's no shortage of cute Xbox gamertag ideas.
Below are a few examples for inspiration.
Sweet Keys
PumpkinPie
BlueJay Kay – This username is perfect for a person named Kay or for someone with K as their first initial.
LadyBug
SunnyDay 1
YellowSun
JellyBean Dream
Rainbow Low
Mellow Jellow
PB Jelly Jo
Lemon Lace
Shy Fly
StarShine
Skittles
Lolli N Pops
BoPeep's Sheep
Luv2Luv
Pink Honey
Peas In A Pod
Sugar N Spice
Funny Xbox Usernames
Video game players often opt to strike fear into the hearts of their opponents. Others take the opposite approach by choosing funny names that bring a smile to the faces of those who spot the moniker in the chat box.
SpaghettiOs
TreeHugger
SaltyBeef
Fart Monger
SugarBeeBo
Pizza Slayer
PullMyFinger1 – Few names are as memorable and instantly recognizable as those that employ toilet humor.
Toadie
Pirate Legs
Cookie Spice
Psycho Fish
Kung Fu Panda – After the animated Dreamworks franchise.
Sorry Nt Sorry
Beer Bandit
Smiling Sword
Santa X Claus
Error404
Username NA
Generic Bob
Eastr Bunny
Unique Xbox Usernames
With so many Xbox users, you might find that the super cool gamertag you thought of has already been claimed, as well as the ten others you'd created as a backup.
As Xbox doesn't allow two players to have the same username, having a unique username raises the likelihood of getting the gamertag you want. The following are examples of unique gamertag names you can use with Xbox.
Bee Bae – A great name for a bee-loving Xbox player.
NurseRatchet – After the infamous character in One Flew Over the Cuckoo's Nest.
Angsty Goose
Sugar Rush – This sweet gamertag references the beloved Disney/Pixar film, Wreck It Ralph.
Apex Hunter
Lancehead VPR – This abbreviated username refers to the Brazilian golden lancehead viper, one of the deadliest snakes in the world. It's certainly a foreboding and informative gamertag that not many would think of.
Sauron's Eye
Sonic Vroom – Instead of the natural phenomenon "sonic boom," this username swaps the second word for a name that implies speed.
Annabel Lee – Fans of Edgar Allen Poe will understand the meaning behind this gamertag.
Grumpy Tree
NIMH Rat – After the 1982 animated film, The Secret of NIMH.
John Wick – What assassin is cooler than the iconic John Wick?
Blood Spitter
Hog of the Hedge – A hedgehog.
The Great owl – This name brings to mind the foreboding character in the 1982 animated film, The Secret of NIMH.
Pinch O Salt
Samurai Sam – Any S name works for this username.
Wolf's Rune
Pick Ur Poison – The classic expression is a fierce one that makes for a cool gamertag.
Sideshow Freak
Cool Xbox Usernames
Battle, bloodshed, speed, and animals that are unanimously seen as cool are some of the best options for making a cool username. After all, which opponent would you fear and respect more – WaspVenom or Blobfish1?
The usernames listed below are just a few examples of cool Xbox gamertag ideas.
Thor's Hammer
Plague Rat
Hornet's Nest
Black Eyed Pea
Sorcerer X
The Enchantor
White Wizard
Gun N Tonic – A clever play on words, replacing the "gin" from the popular drink with "gun" – the default weapon used in many Xbox games.
Briar Patch
Ice Siege
Skull Crusher
Black Honey
Dark Forest
Dark Eyed Doe
Magic of Fae
Fallout Fire
Zero Sum Game – This phrase is another way of saying that no one wins.
Gamr One
Area 51
Brave Heart
Badass Usernames For Xbox
Big Bad Wolf
BloodBlade X
Fang Game
Shadow Eater
Demon Eye
Crossed Swords
Dagger X
Gasoline Gaze
Blood Bound
Night Witch
Viking Eyes
Vengeful 1 – This gamertag is based on the hit song by the heavy rock band Disturbed.
Hollow Eye
The Red Witch
Death Knell
White Demon
Viper Valley
The Revenger
Rager Blaze
BlackHoleSun – This name is taken from the title of a song by Soundgarden.
Xbox Usernames For Girls
While most of the Xbox gamertags in this guide are gender-neutral and can be used by both males and females, the names below are specifically female.
Women and girls make up a large part of the gamer community and are active contributors on all Xbox platforms, such as Xbox live, Xbox 360, and others.
Summer Lass
Lady Luck
Red Priestess – Or Melisandre, one of the primary antagonists from Game of Thrones.
Queen Of Hearts
Medusa
Pandora X
Sally Girl
Princess Boom
Powerpuff Grrl
Night Sister
Katara Kiss – This spicy name references one of the main protagonists of the Avatar: The Last Airbender series.
Blade Queen
PrimaDonna
Diva Dear
Mrs. Incredible – Because this name has 15 characters, it can only be used by those on the Xbox 360 console.
She Wolf
Locusta XOX – This unique username references the notorious poisoner from ancient Rome – a woman who was paid to mix poisons for the emperors. One of the most famous of Locusta's employers was none other than Emperor Nero.
Temptress10
Wonder Woman
MotherOfDragons – This Xbox gamertag honors one of the main female characters in Game of Thrones.
Xbox Usernames For Boys
As we mentioned in the list for girls, most Xbox gamertags are gender-neutral and can be used by both sexes.
However, if you want something particularly masculine, check out the suggestions below for the best gamertag ideas for boys.
King of Blood
Alpha Male
Hellboy X
Mr. Hyde
Eternal Lord
Spartan
Zeus
BigGun
King Nero
Flying Dagger
Top dog
Mr. Death
Shadow Lord
Widow Maker
TowerMan
Lord of Woe
Man of Wonders
Superman Dan – This name can be modified to include any name that rhymes with "superman," such as "Stan" or "Chan.
Cinder Man
Dragon Boy
Tryhard / Sweaty Xbox Usernames
Tryhard players – also known as "sweats" or "sweaty" gamers – are those who strive to be the best at whichever game they're passionate about, and view gaming as a passion and a way of life rather than a hobby or casual past time.
They will be the first to show off their new skills and work hard to master everything they need to do to win.
The names of tryhard / sweaty players will reflect this passion and will be as unique as possible, as well as closely linked to the player's gaming history.
Artoria
Simulation
CTRL Killer
Ninjas Hyper
Bloody Mary
Captain Krook
Coke N Doritos – Named for a classic gamer snack.
RedDead
Elysian Fields
Born2Doom
NightMareZ
Rxpct – This abbreviation stands for the word "respect" – certainly something tryhard players desire from their opponents.
Trigg3r – Replacing letters with numbers – in this case, the E with the number 3 – is a popular option in tryhard usernames.
NOFear
NOS4A2 – This assortment of letters and numbers spell "Nosferatu" – one of the first Dracula films from the 1920s.
Anime Usernames For Xbox
Sailor Luna – This Xbox gamertag pays homage to one of the first and most popular anime series of all time, Sailor Moon. By replacing "Moon" with the Spanish version of the word, it makes for a creative anime-inspired username.
Ichigogo – After Bleach's red-haired protagonist.
Titan's Attack – After the series Attack on Titan.
PokeXmon
Go Gundam
MyHAcademia – Short for My Hero Academia, a popular series.
GottaKetchumAll
1 Punch Man
P Mononoke – This would be Princess Mononoke, if not for the limit on character length.
Fullmetal Al
DeathNote X
Naruto Sword
Tokyo Ghoul 1
Nausicaa – From Hayao Miyazaki's 1984 film, Nausicaa and the Valley of the Wind.
ShippuudenN
ShingekiNo
1Piece
Tora Dora X
Angel Beats
Sword Art OL
Famous Existing Xbox Usernames For Inspiration
Celebrities love to game, too. The following list are real usernames from various celebrities.
1. Jude Law – blitzwulfe88
This celebrated English actor is famous for his work in films such as Gattaca, The Talented Mr. Ripley, and Cold Mountain. His username evokes gritty images of war and wolves – a great combination for an Xbox gamertag.
2. Robert Pattinson – RevCottonMarcus
You may know this actor from his time as Edward Cullen in the Twilight franchise, but he's been in many other films since. His esoteric username is a memorable one, even though it's difficult to see the connection between the gamertag and the actor.
3. Justin Bieber – Knob Jockey 88
This famous Canadian pop singer references his birth year and his love for gaming in his username.
4. Ice-T – Lord187x
Rapper turned actor Ice-T has a unique Xbox gamertag that combines a title with numbers.
5. Taylor Lautner – ripXvanXwinkle
Nursery rhymes and celebrated classic stories make for easy-to-remember gamertags, as Taylor Lautner has illustrated in his unique username.
6. Andy Samburg – JewBoiFresh
Andy Samburg has a username that mixes both his personality and religious heritage.
7. Tom Hardy – CaptainMarvel15
Pop culture references in usernames are very popular in the Xbox gaming community.
8. Tony Hawk – tonyinegypt
9. Bill Gates – MSGates123
This seems like a relatively generic username, but you'll never forget who it is on Xbox Live.
10. Chris Pine – 123456789nut
While jumbles of letters seldom work in a username, the ones in Chris Pine's gamertag are at least sequential.
11. Lil Wayne – TheDestroyer
As Lil Wayne is one of the most famous rappers of the modern age, his username is fitting.
12. Mr. T – T100
We can't say we're surprised by Mr. T's Xbox gamertag.
13. Kid Rock – SeeWhatsCookin
This username has a touch of Southern charm.
14. Vin Diesel – McVinny
Vin Diesel has a memorable username that's also clever and funny.
15. Dan Cody – OKDanCody80
16. Matt Leinart – KingofTroy11
Matt Leinart has a great example of a cool Xbox gamertag.
17. Ryan Sheckler – RoC iMpReZ
Using a combination of both capital and lowercase letters in your username is typically frowned upon, but it seems to work with Ryan Sheckler's gamertag.
18. Bam Margera – Gumball 3000
19. Michael Halford – Coola
20. Colt Cannon – Coltron3030
The gamertag of this famous skateboarder sounds like a futuristic robot.
Xbox Username Naming Tips
1. Follow the Xbox Gamertag Rules
According to the official Xbox website, the following are not allowed in a gamertag, nor in any profile picture, avatar, profile, etc.
Profanity (words or phrases)
Sexual references
References to illegal drugs or substances
Hate speech
References to illegal activity
Religious controversy
Notorious organizations, groups, or individuals
References to sensitive political topics or events
Any words or phrases that sound or look like any of the above references
2. Keep the name short and memorable
3. Seek inspiration
Use a gamertag generator to get ideas for your username. There are many online sources available.
4. Choose a unique username
5. Brand or copyright your username, especially if you plan on live streaming your progress on Twitch or Discord.
Conclusion
While the options for your gamertag are almost endless, there are guidelines that help your username be successful in the Xbox community.
Review the Xbox gamertag rules and keep your name short and easy to remember. A unique name is best, as it'll prevent multiple gamers from having names similar to yours.
Related Posts