Animal Crossing fans are always looking for new and interesting island names to use in the game.
If you're one of those fans, you'll want to check out this blog post!
We've compiled a list of some of the best animal crossing island names we've ever heard.
Whether you're looking for something cute and sweet, or something dark and spooky, we've got you covered.
So what are you waiting for? Start browsing our list of animal crossing island name ideas now!
Best Animal Crossing Island Names
Candyland
Castaway Island
Castaway Isle
Cuddle Island
Dolphin Bay
Dolphin Isle
Friendship Island – This is a great name for an island that's all about friendship and love.
Fruitopia
Happyland
Horizons Island
Isle Of Misfits
Jungle Island
Jurassic Park
Lemonade Lagoon
Lost Island
Love Island
Neverland
New Horizons
Pirate Cove
Rainbow Island – This is a great name for an island that's full of color.
Skull Island – This one is perfect for an island that's dark and spooky.
Snowflake Shores
Snowtop Peaks
Snowy Isles
Snowy Mountain
Sunny Isles
Sunshine Island – This is the perfect name for a bright and cheerful island.
Tiny Tim's Island
Treasure Island
Turtle Beach
Volcano Island
Wonderland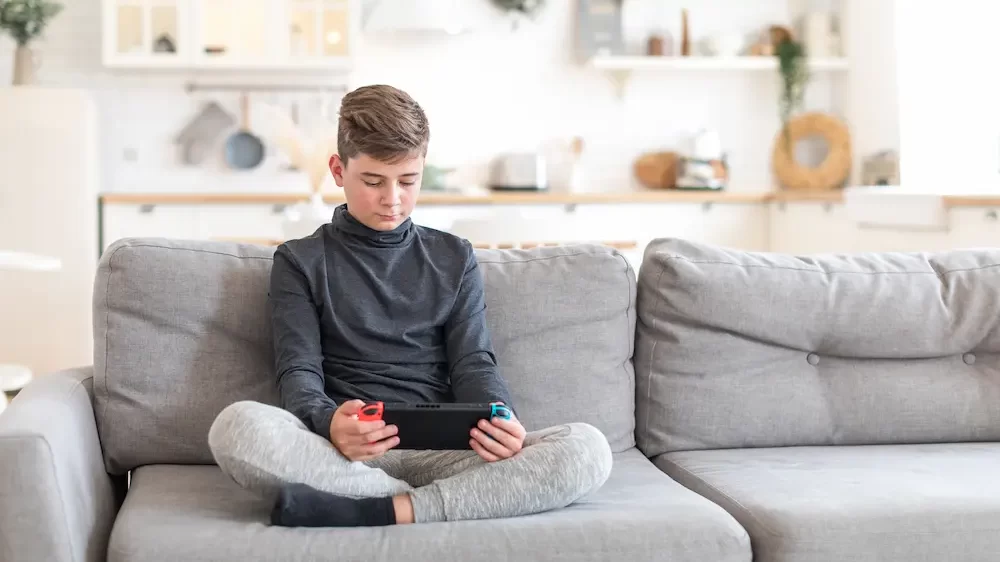 Cute Animal Crossing Island Names
Blossom Island
Bunny Island
Bunny Slope
Butterfly Island
Butterfly Isle
Cotton Candy Clouds
Daisy Island
Doe Meadow
Dragonfly Dales
Fairy Island
Fawn Glade
Garden Island
Harmony Island
Heavenly Isle
Hedgehog Hollow
Hidden Cove
Island of Misfits
Jungle Paradise
Kitty Corner
Lollipop Land
Piggy Paradise
Rainbow Island
Rainbow island
Squirrel Sanctuary
Turtle Cove
Unicorn Bay
Unicorn Peninsula
Unique Names For An Animal Crossing Island
If you're looking for something a little more unique, try out these animal crossing island names:
Blueberry Island
Coconut Island
Coconut Isles
Crystal Kingdom
Dragonfly Island
Fantasy Island
Island of Dreams
Isle of Eden
Lilypad Isle
Magical Kingdom
Mythical Island
Paradise Falls
Pineapple Island
Rainbow Heights
Starfish Shores
Watermelon Island
Funny Names For An Animal Crossing Island
Check out some of these funny names for your animal crossing island!
Hangover Island
Lost Island
Skeleton Island
Bikini Bottom
The Island of Dr. Moreau
Tom Cruise's Island
Vomit island
Stenchland
Uranus
Meteor Showers
Triton
Butt Island
Booby Island
Thicc Island
Dank Meme Island
Igloo Island
Snowman Island
Eskimo Village
Cool Names For An Animal Crossing Island
Now onto some cool animal crossing island names!
Azkaban's island – An island from Harry Potter
Crystal Island
Darkwood Forest
Frostbite Falls
Iceberg Isle
Icy Bay
Mt. Frosty
North Pole
Númenor – An island from Lord of the Rings
Snowland
Snowpeak Mountain
Southern Cross Island
Subzero Isle
Sunnydale (Buffy the Vampire Slayer)
The Frozen Tundra
Tundra Island
Windfall Island (The Legend Of Zelda)
Whiteout Wastes
Winter Wonderland
Spooky Names For An Animal Crossing Island
Here are some spooky ideas for all you horror fans out there:
Bloody Bayou
Cemetery Island
Creepy Hollows
Crystal Lake
Dracula's Castle
Fear Island
Frankenstein's Lab
Ghost Town
Halloween Island
Haunted Graveyard
Haunted House
Howling Woods
Mad scientist's laboratory
Monster Manor
Nightmare Isle
Skull Island
The Bermuda Triangle
The Twilight Zone
Mythical Names For An Animal Crossing Island
We have some island names inspired by mythology:
Atlantis
Camelot
El Dorado
Elysium
Fairyland
Hades Heaven
Heliopolis Mount
Olympus
Nirvana
The Garden of Eden
The Land of the Dead
Tir na nOg
Valhalla
Zeus's Palace
Goth Island Names For Animal Crossing New Horizons
And for all you gothic fans, try out these animal crossing island names:
Brimstone Falls
Crow's Nest
Gotham City
Haunted Mansion
Ravenwood Manor
Shadow Island
Skullduggery Isle
The Addams Family Isles
The Black Lagoon
The Haunted Forest
Transylvania
Vampire Castle
Wuthering Heights
Castle Black
Crow's Rest
Dragonstone
Eastwatch-by-the-Sea
Greywater Watch
Hammerhorn
Highgarden
Horn Hill
Oldtown
Pyke
Sunspear
The Arbor
The Citadel
The Twins
Winterfell
Witch Isle
Zahur, City of Bones
Good Animal Crossing New Horizon Names
Now for some island names that are just good all around:
Beacon Isle
Beginning Again island
Bella Vista
Blue Ridge
Catalina Cove
Cherry Blossom Grove
 Do Over island
Dream Island
Eagle's Nest
Evergreen Isle
Fallsview Manor
 Firefly Forest
Fresh Start island
Golden Sunsets
Harbor Heights
Hidden Springs
Island in the Sun
Island oasis
Island of Second Chances
Lakeside Retreat
Mountain View
New Beginnings island
Nook's Cranny
Ocean Breeze
One More Time island
Pacific Heights
Reset Island
Riverfront property
Seaside Getaway
Second Chance island
Starting From Scratch island  
Sunny island
Tropical Island
Waterfall island
White sand beaches
Windy island
Japanese Names For An Animal Crossing Island
And finally, some animal crossing island names inspired by Japanese culture:
Akatsuki
Byakko
Genbu
Hakurei
Hibiki
Kirin
Kitsune
Konohana Sakuya-hime
Momotaro's Island
Hanami Island
Hakone
Hokkaido
Kyoto
Nikko
Okinawa
Osaka
Sakura
Tokyo
Yakuza Island
Animal Crossing New Horizons Island Names Inspired By Disney
And for all you Disney fans, try out these animal crossing island names:
Agrabah
Beach Blanket Babylon
Disneyland
Epcot
Fantasyland
Frontierland
Happiest Place on Earth
Main Street U.S.A.
Mickey's Toontown
New Orleans Square
Pirates of the Caribbean Cove
Toon Town
Under the Sea
Wonderland
More Island Name Ideas For Animal Crossing
Lavender
Asgard – from the Marvel Universe
Bora Bora
Sunnyside
Acornville
Shell City – from Spongebob Squarepants
Driftwood
Lily Cove
Arkham – from the Batman series
Lian Yu – from Green Arrow
St. Lucia
Bluebell – from Hart of Dixie
Old Gotham – from  Batman
Eventide – from The Legend of Zelda
Neverland – from Peter Pan
Morrowind – fromThe Elder Scrolls 3
Rosewood – from Pretty Little Liars
Meadowvale
Maplevale
Honeyduke – from Harry Potter
Entrana – from RuneScape
Haven
Hyrule – from The Legend of Zelda
Yamatai – from Tomb Raider
Ambervale – from Final Fantasy
Toadstool
MonkeyIsle
Hawkins – from Stranger Things
Oakwood
Varrock – from RuneScape
Maple Leaf
Karamja – from RuneScape
Goron City – from The Legend of Zelda
Zootopia
Avalon
Fiji
Stardew – from Stardew Valley
Funky Town
GlitchCity
StarHollow – from Gilmore Girls
Johto – from Pokemon
Tsushima – from Ghost of Tsushima
Galar – from Pokemon
Juniper
Star City – from Green Arrow ; Malcom in the Middle
Dewdrop
GothamCity – from Batman
Wakanda – from Marvel Universe
Rapture – from Bioshock
Omashu – from The Last Airbender
Myst
Acorn Cove
StarField
Huckleberry
Lake Town – from Lord of the Rings
Bedrock – from The Flintstones
Vice City – from GTA Vice City
Windfall – from The Legend of Zelda
RookIsland – Far Cry 3
Metropolis – from Superman
GhostIsland – from Donkey Kong
Cozy Bay
Coast City – from Green Lantern
Paradise
Opal City 
The Island – from Lost
Skull Isle – from King Kong
Wuhu Island – from Wii Fit
Sun City
Hawaii
CalicoIsle
El Dorado – from City of Gold
PoniIsland
Atlantis
Starlite
Kokomo
Calico Cove
Palawan
Lumbridge – from Runescape
Summer Bay – from Home and Away
Hobbiton – from Lord of the Rings
Corfu
Summerland
Hill Valley – fom Back to the Future
AngelGrove
Bellview
Bevelle – from Final Fantasy
Neptune – from Veronica Mars
Oakvale
Mega City
Twin Peaks – from Twin Peaks
Banoi – from Dead Island
Basil Bay
Pallet Town 
Alola – from Pokemon
Hogwarts 
Sunnydale – from Buffy
Azkaban – from Harry Potter
Midgar – from Final Fantasy 
Opal
Madagascar
Storybrook – from Once Upon a Time
The Bahamas
Jericho – from Jericho
Falador – from RuneScape
Honey Dew
Pine Falls
Riverdale
Honey Bay
Kanto – from Pokemon
Smallville
Capri
WorldsEdge – from Apex Legends
Dreamland
Taverly – from RuneScape
Asteria
Santorini
Nintenland
Kauai
Maldives
Maplewood
Edoras
Cyprus
Maui
Castaway
Oakdale
Panau
IslaNublar – from Jurassic Park
Cornville
San Fierro – from GTA San Andreas
Ariel City – from Firefly
Tropico – from the Tropico Series
Island Naming Inspiration
One of the most important parts of playing Animal Crossing is choosing the perfect name for your island.
After all, this will be your home for the foreseeable future, and you want to make sure it has the perfect vibe.
So where should you look for inspiration? One option is to take inspiration from real-life locations.
Perhaps you've always dreamed of living on a tropical island, or maybe you have fond memories of growing up in the countryside.
Alternatively, you could choose to name your island after one of your favorite fictional places (e.g. from books, films, or video games), like Neverland or Wonderland.
Or you could get really creative and come up with an entirely original name.
Whatever you choose, make sure it reflects your personal style and preferences.
With a little thought and imagination, you're sure to come up with the perfect name for your new home.
Help Choosing The Perfect Name
Here are some useful tips to keep in mind when choosing a name for your island:
Consider the overall feel you want for your island. Do you want it to be playful? Relaxing? Mysterious? Spooky?
Keep it simple. You don't want something that's too long or difficult to pronounce.
Avoid using inside jokes or references that only you and your friends will get.
Be aware of how the island's name will look on the map. You don't want something that's too hard to read.
Take into account the character limit – remember to pick a name that works with the 10-character limit (including spaces).
And finally, don't stress too much about it! Ultimately, the most important thing is that you're happy with your island's name.
Conclusion
Choosing an island name can be a lot of fun, but it's also important to think about what you want the name to say about your island.
Whether you're inspired by real-life locations or favorite fictional places, make sure the name reflects your personal style and preferences.
With a little imagination, you're sure to come up with the perfect island name for your Animal Crossing home.
If you are still struggling to come up with the perfect island name, don't worry!
There are plenty of resources and island-name generators out there to help you find the perfect fit.
Related Posts