Congratulations on your new feathered friend! Ducks are cute and friendly pets.
Whether you have one duck, a pair of ducks, or a whole flock, they will have a unique personality! They're just like owning dogs and cats.
Finding the perfect name for your duck isn't always easy. But, fear not! This comprehensive list will help you find the perfect one!
Whether you want a cute name, a cool name, a baby name, or a unique name, these duck name ideas will have the perfect fit!
There are lists specifically for girl and boy ducks, but the other lists have a mixture of both.
Let's dive in!
Best Duck Names
This list of duck names has all of the top ideas from the rest of the article.
There's undoubtedly one that is the perfect fit!
James Pond
Thelma
Firequacker
Flappy
Puddles
Molly
Daffy
Huey
Waddles
Downy
Ferdinand
Pepper
Mallory
Duck Dodger
Gary
Wiggles
Howard
Duck Norris
Duckleberry Fin
Lucy
Mr. Ping
Marigold
Louise
Daisy
Bella
Millie
Moby Duck
Maverick
Ruffles
Peanut
Apricot
Ernie
Jerry
Dewey
Splash
Walnut
Peach
Bill
Louie
Chicken
Aflac
Gosalyn Mallard
Ming-Ming Duckling
Bubbles
Alphonso
Noodles
Mrs. Featherby
Eggs Benedict
Quacker
Billie
Female Duck Names
Your beautiful female duck deserves an equally beautiful name!
The names on this list are unique and get inspiration from many different subjects.
Fiona
Tinker Bell
Honey
Topaz
Marley
Lucy
Una
Sydney
Harper
Cleopatra
Dixie
Sandie
Willow
Maggie
Lilac
Yolanda
Gabby
Macy
Heidi
Bella
Maddy
Mimi
Beatrice
Duchess
Allie
Angel
Nina
Marigold
Emma
Sadie
Tutu
Tulip
Niagra
River
Cleo
Raisin
Lilly
Fleur
Selena
Genevieve
Minnie
Nikki
Annie
Hazel
Precious
Pansy
Lily
Queen
Misty
Becky
Kona
Holly
Riley
Rhonda
Charlotte
Coco
Bailey
Gracie
Jasmine
Abby
Doris
Gretchen
Opal
Riesling
Lacey
Penny
Flower
Peach
Pebbles
Cookie
Zoey
Dory
Daisy
Millie
Jade
Molly
Male Duck Names
Male ducks deserve a fitting name!
Your pet duck could have a name from ancient times or a robust historical figure!
Dillard
Charlie
Dudley
Runner
Pesto
Ace
Frazier
Larz
Peso
Ziggy
Hubert
Grey
Rupert
Spike
Duncan
Copper
Cadet
Budweiser
Captain
Alphonso
Jake
Rocky
Lucky
Sparky
George
Daniel
Otis
Franklin
Finn
Mickey
Bubba
Dillie
Cooper
Brady
Mikey
Coco
Buddy
Ollie
Gary
Bernard
Bailey
Kevin
Hunter
Riley
Marley
Coke
Diesel
Gordo
Bob
Chuck
Champ
Georgie
Baxter
Kennedy
Ernie
Vernon
Admiral
Raptor
Tony
Hedge
Bellamy
Jack
Sammy
Colonel
Xerxes
Scotch
Casie
Emmett
Caesar
Moe
Vlad
Bruno
Dan
Hector
Joey
Saxon
Charlemagne
Frankie
Monty
Henri
Loki
Drake
Rickie
Alfred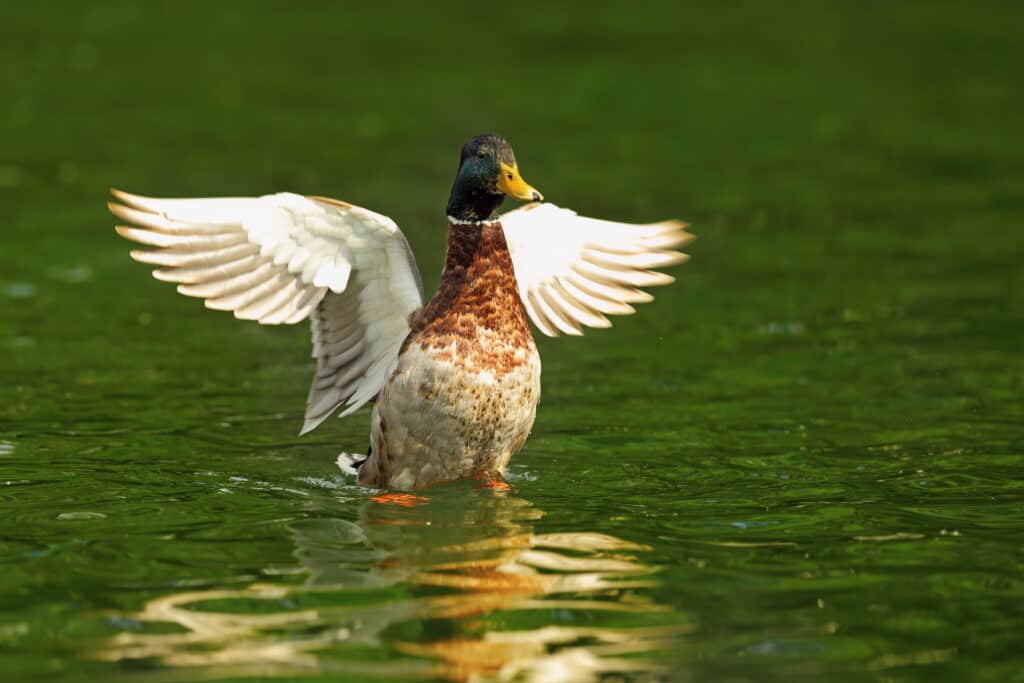 Funny Duck Names (Including Puns)
These funny duck names are extremely punny!
There are also some names from famous duck characters. Duck Dodgers is my favorite!
Daffy Duck
Mother Ducker
Smurf
Duckster Fowler
Fowl Play
Tugboat
Quackerjack
Fowlball
Flamingo
Flapper
James Pond
Duck Dodger
Foie Gras
Seducktive
Artemis Fowl
Psyduck
Quacker
Billie
Firequacker
Duckleberry Fin
Mallory
Golduck
Quack Attack
Lo Mein
Webster
Speedy
Drake
Ducktape
Moby Duck
Poot
Turducken
Lame Duck
Scrooge McDuck
Mrs. Featherby
Pierre
Turkey
Crackers
Duckbeak
Quackers
Soy Sauce
Bill
Plucker
Darkwing Duck
Gosalyn Mallard
Eggs Benedict
Aflac
The Quacken
Mr. Feathers
General Tso
Eggspresso
Sir Ducksalot
Goose
Ducklestilskin
Confit
Sitting Duck
Duck Van Dyke
Duck Norris
Sir Quacken
Speedboat
Echo
Eggbert
Mr. Pickles
Hot Wings
Christie Beakley
Chicken
Flappy
Runner
Ronald Duckdonald
Peker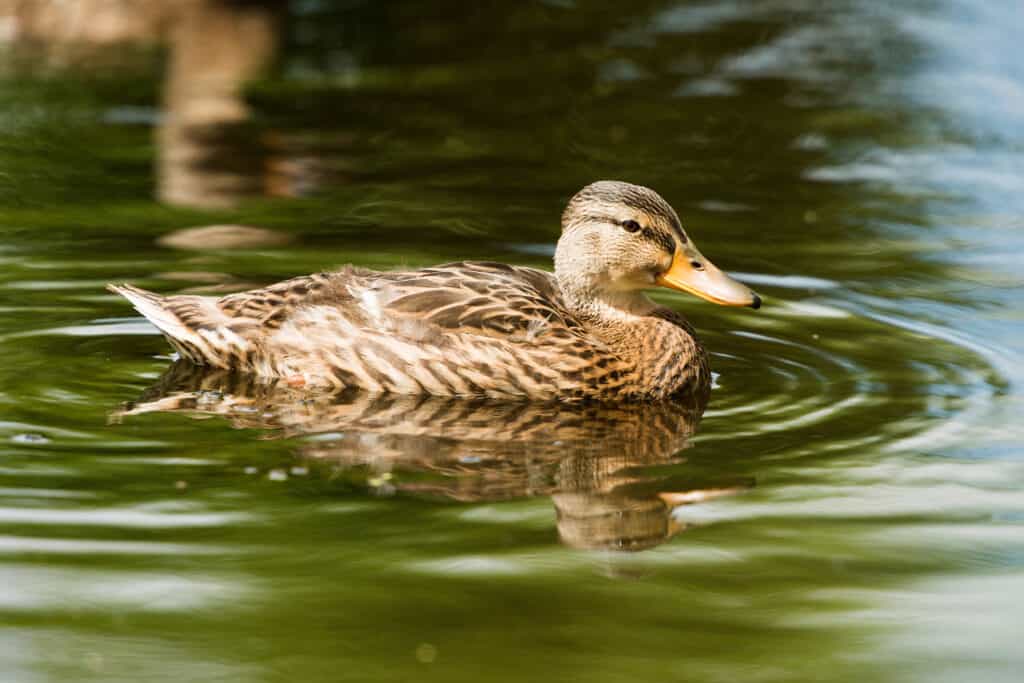 Unique Duck Names
These duck names are genuinely impressive! No other duck will have the same name as yours!
This list has names from other languages or different spellings of more familiar names.
Cerberus
Fleur
Niger
Adonia
Victoria
Caterina
Hubert
Oonagh (una)
Caoimhe (kwee-va)
Muireann (mweer-in)
Vermilion
Gerardo
Duff
Fiona
Nike
Clodagh (cloda)
Aine (awn-ye)
Harvey
Beaufort
Laoise (lee-sha)
Annabelle
Adonis
Siobhan (sha-vaughn)
Mairead (mi-rade)
Charlemagne
Eimear (ee-mur)
Orla (or-la)
Leo
Mitchell
Harper
Daffodil
Lilo
Vanna
Roisin (ro-sheen)
Beauregard
Azriel
Herbert
Emilia
Morgana
Throckmorton
Caracas
Ulysses
Nile
Sadhbh (sive)
Brazilia
Bartholomew
Stitch
Aoibhinn (ee-van)
Snatch
Abigail
Lady
Antonia
Zeus
Filbert
Cornelius
Magenta
Paisley
Arturio
Francois
Fionnuala (fi-noola)
Izzy
Kandu
Fontaine
Niamh (neev)
Phoebus
Bourgeois
Tiger
Daisy
Dearbhla (durv-la)
Bindi
Archie
Sophia
Dairi
Flutter
Aphrodite
Asonia
Bernardo
Calypso
Esmerelda
Alfred
Hector
Alric
Cool Duck Names
These cool duck names will make your duck stand out!
They'll be the coolest duck on the block.
Grey
Emilio
Dudley
Frazier
Duck Van Dyke
Archon
Odin
Rupert
Magda
Hector
Captain
Otis
Denise
Anthony
Raptor
Lara
Magda
Thor
Vaughn
Admiral
Petunia
Freya
Germaine
Vulture
Otto
Ramses
Xena
Duncan
Bellamy
Poseidon
Rickie
Baxter
Alois
Duck Van Dyke
Hawk
Alexie
Calypso
Sir Ducksalot
Marcus
Spontini
Saxon
Speedboat
Cadet
Neev
Kronos
Flo
Loki
Imogen
Henri
Alicia
Hermes
Runner
Xerxes
Sir Ducksalot
Champ
Loraine
Achilles
Fontaine
Elizabeth
Thrace
Romeo
Marianas
Andromeda
Tito
Vlad
Cleopatra
Ace
Agar
Colonel
Mario
Bruno
Hades
Franklin
Agora
Juliet
Antonio
Larz
Budweiser
Charlemagne
Perseus
Copper
Rah
Scotch
Troy
Odysseus
Anastasia
Aphrodite
Emma
Caesar
Vernon
Moraine
Brady
Alexios
Vermilion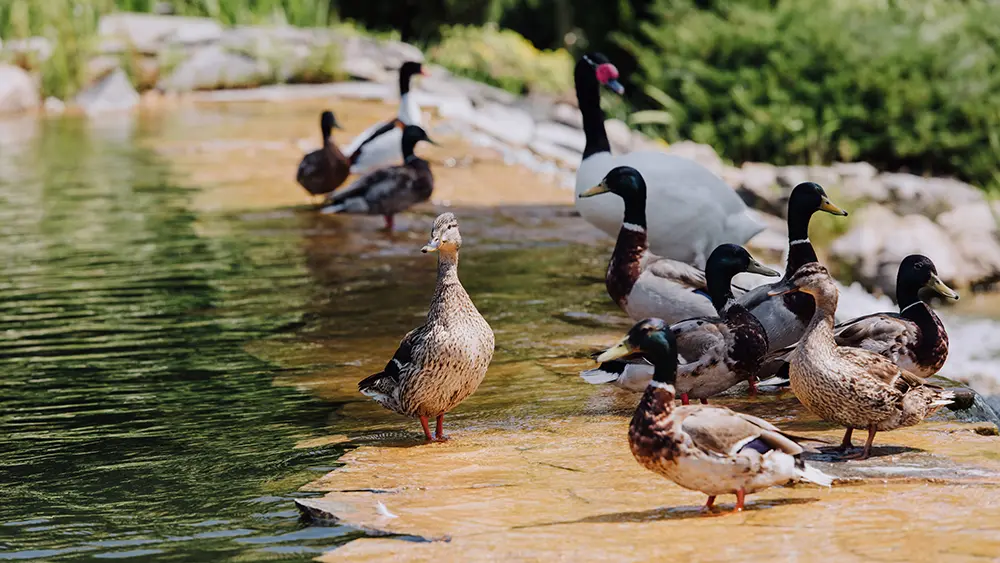 Cute Duck Names
Cute duck names are perfect for your truly loved duck!
These names range from food to cute sounds.
Downy
Squeak
Nibbles
Cookie
Riley
Belle (Blue Belle)
Pogo
Teenie
Pinkie
Genie
Necco
Lucky
Lilly
Harley
Lulu
Marshmallow
Blueberry
Honeydew
Pepper
Peanut
Snowflake
Fluffy
Periwinkle
Glory
Bailey
Daffy
Sulley
Iris
Watermelon
Chip
Jeanie
Strawberry
Fuzzy
Tiny
Sprinkles
Poppy
Dory
Snap
Pickles
Puddles
Lucky
Cutie
Vanilla
Munchkin
Toffee
Sugar
Blue
Charlie
Chartreuse
Cinnamon
Snickers
Spot
Pop
Waddles
Peanut Butter
Jelly Bean
Blueberry
Mint
Puddles
Fizzy
Sapphire
Topaz
Marley
Coco
Coco
Magenta
Peso
Ducky
Grover
Cobalt
Marbles
Webby
Plucky
Crackers
Joy
Fern
Peacock
Quackers
Pocket
Scout
Silky
Ollie
Daisy
Blue
Wiggles
Ducky
Walnut
Coconut
Pecan
Feathers
Popcorn
Rosie
Ruffles
Aster
Comet
Cutie Pie
Mocha
Peaches
Fluffy
Pop
Speckles
Sky
Pumpkin
Crackle
Shadow
Pesto
Snowball
Baby Duck Names
Sometimes, it can be hard to name your duck until they grow up and show its personality.
So here are some names for your baby duck. You can always change it later!
Poppy
Cutie Pie
Pebbles
Puddles
Fizzy
Minnie
Waddles
Periwinkle
Pequeno
Cutie
Kittie
Rubber Boots
Cookie
Nibbles
Blue
Sprinkles
Blueberry
Ducklett
Bubbles
Marley
Lucky
Sugar
Fluffy
Polly
Flipper
Noodles
Fuzzy
Teeny
Tiny
Pickle
Oreo
Peanut
Crackle
Runner
Sparkles
Pocket
Fanta
Sweetpea
Pablo
Wiggles
Baby
Squeak
Mo
Honeydew
Aster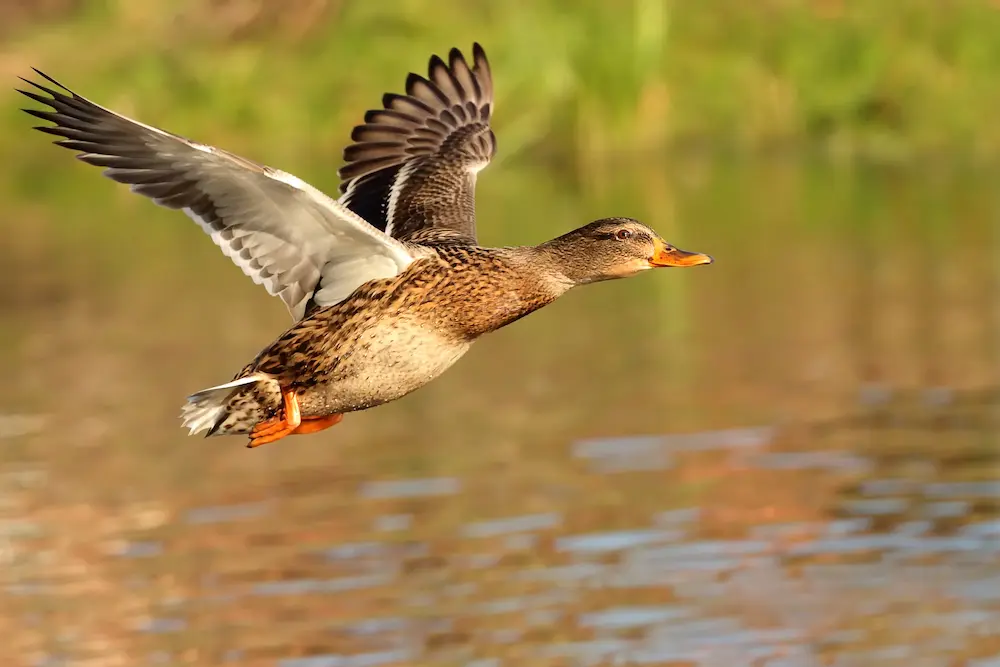 Badass Duck Names
Maybe cute and cuddly isn't your style. These badass duck names will be perfect!
Ares
Achilles
Everest
Lara
Xerxes
Moonshine
Bruce
Harvey
Archon
Thorn
Poseidon
Odin
Scorpio
Perseus
Copernicus
Ace
Tito
Diamondback
Admiral
Thrace
Vaughn
Odysseus
Thoma
Mario
Captain
Aphrodite
Lucius
Larz
Orpheus
Neev
Agora
Razor
Germaine
Emilio
Cleopatra
Fontaine
Artemis
Alois
Draco
Harley
Jafar
Vlad
Bruno
Beelzebub
Latin
Grey
Draconus
Leo
Colonel
Hermes
Saxon
Bravely
Kronos
Venus
Ramses
Raptor
Gothel
Thor
Freya
Hades
Michelob
Mars
Antonio
Vulture
Lucifer
Marianas
Troy
Marcus
Coors
Scotch
Baretta
Anthony
Alexios
Carbon
Hawk
Caesar
Deluca
Phantom
Xena
Intensity
Volodymyr
Oakley
Loki
Rah
Orion
Pokemon Duck Names
Do you love Pokemon? There are only a few duck-like Pokemon in the Pokedex.
So this list includes all the bird-like Flying-Type Pokemon!
Togetic
Pidove
Piplup
Natu
Unfezant
Staravia
Dodrio
Xatu
Fletchling
Murkrow
Rufflet
Articuno
Archen
Empoleon
Hoothoot
Zapdos
Noctowl
Vullaby
Altaria
Togekiss
Taillow
Staraptor
Porygon
Swablu
Pidgy
Honchcrow
Spearow
Rowlet
Braviary
Oricorio
Pigeotto
Toucannon
Peliper
Talonflame
Prinplup
Swanna
Togepi
Archiops
Corviknight
Cramorant
Doduo
Starly
Sir Fetch'd
Lotad
Delibird
Ducklett
Wingul
Dartix
Swellow
Fearow
Halucha
Skarmory
Chatot
Ho-oh
Farfetch'd
Moltres
Pikipek
Decidueye
Pidgeot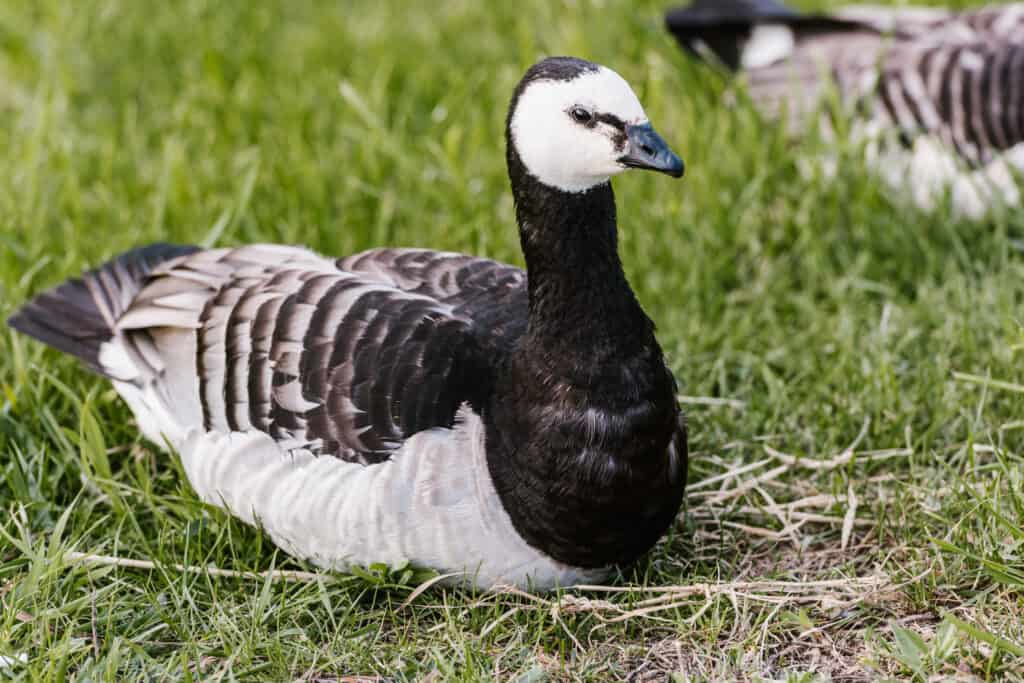 Names For Black Ducks
Naming your duck after its color can inspire some cool names.
The names on this list are very dark and mysterious!
Venus
Elvira
Xap– Black in Mongolian
Gemini
Dotty
Mickey
Coco
Taurus
Daffy Duck
Mercury
Du– Black in Welsh
Virgo
Latte
Cookie
Domino
Baki– Black in Hausa
Itim– Black in Tagalog
Hershey
Pepper
Andromeda
Cola
Bear
Mars
Smoky
Hitam– Black in Indonesian
Svartur– Black in Icelandic
Mova
Capricornus
Mocha
Cancer
Jupiter
Snoopy
Wakuda– Black in Chichewa
Batsho– Black in Sesotho
Poppy
Sagitarrius
Skunk
Zwart– Black in Dutch
Panda
Oji– Black in Igbo
Calypso
Qora– Black in Uzbek
Schwarz– Black in German
Dahlia
Juoda– Black in Lithuanian
Cocoa
Artemis
Melns– Black in Latvian
Ursa
Olive
Darkwing Duck
Velvet
Shadow
Scorpio
Oreo
Libra
Aquarius
Nero– Black in Italian
Licorice
Swart– Black in Afrikaans
Noir– Black in French
Aries
Beauty
Minnie
Magic
Pisces
Musta– Black in Finnish
Corviknight
Freckles
Darkness
Ophiushus
Siyah– Black in Turkish
Mnyama– Black in Zulu
Smudge
Leo
Patches
Uliuli– Black in Samoan
Ebony
Midnight
Angus
Dubh– Black in Gaelic
Galaxy
Tux
Hitam– Black in Malay
Cruella
Neptune
Czarny– Black in Polish
Pluto
Nightwing
Iswed– Black in Maltese
Mangu– Black in Maori
Nyeusi– Black in Swahili
Capricorn
Espresso
Names For White Ducks
White ducks are very clean and proper. These names will be the perfect fit!
Marbles
Lychen
Boreal
Winter
Frozen
Pearl
Valkoinen– White in Finnish
Glitters
Angel
Moon
Arctica
Frosty
Luna
Crystal
Vanna
Q-Tip
Smoothie
Lilly
Snowball
Alaska
Icee
Woolie
Mistagan
Snowy
Mint
Krystal
Shiny
Bijela– White in Bosnian
Downy
Taiga
Caribou
Snow
Hvitt– White in Icelandic
Silver
Lynx
Misty
Sparkles
Pillow
Dove
Blanc– White in French
Branco– White in Portugese
Bianca
Cotton
Moonstone
Blanca
Cloud
Wit– White in Afrikaans
Lumine
Icecap
Ke'oke'o– White in Hawaiian
Penguin
Eggshell
Vit– White in Swedish
Milkshake
Cream
Ice Cube
Shimmer
Aurora
Sprinkles
Bread
Whey
Snowflake
Zuria– White in Basque
Marble
Milkie
Snowdrop
Casper
Daisy
Diamond
Rain
Eggie
Fari– White in Hausa
Bianca– White in Italian
Whitely
Weis– White in German
Polar
Snowie
Creamie
Arctic
Pristine
Album– White in Latin
Wyt– White in Frisian
Porcelain
China
Alabaster
Titanium
Sterling
Super White
Brilliance
Cameo White
Linen
Bones
Sailor
Ivory
Moonlight
Cottonball
Mountain peak
Snowfall
Powder
Lacey
Chantille
Sugar
Mayonaise
Vanilla
Parchment
Opal
Sand dollar
Purity
Moonshine
Glacier
Fog
Canvas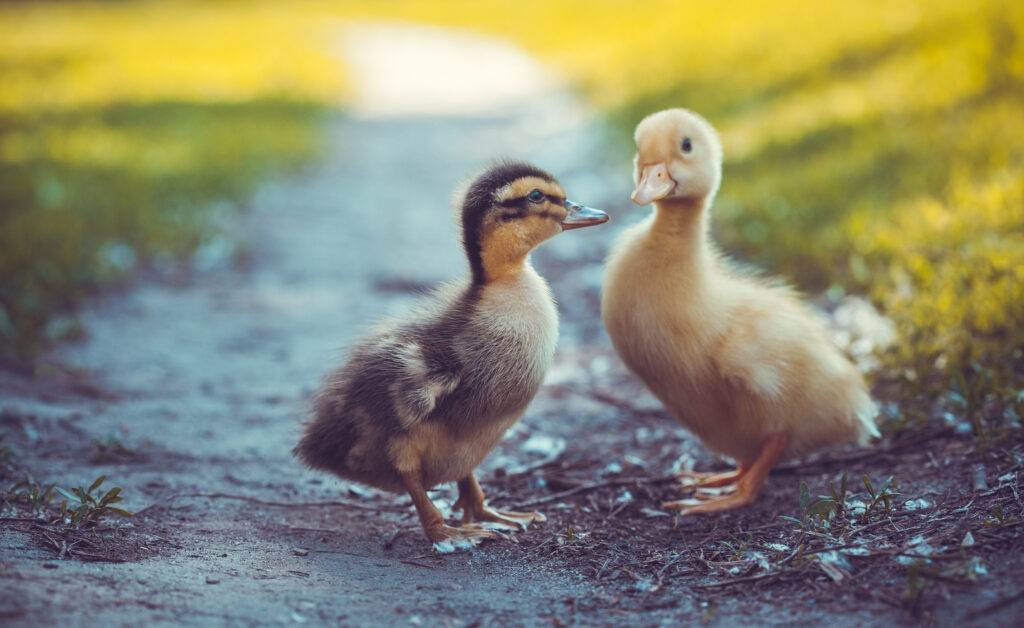 Names For Yellow Ducks
Usually, we think of yellow ducks as babies. But ducks can be yellow into adulthood too.
So these names are for both ducklings and adults!
Sunnie
Teddy
Topaz
Yellow Submarine
Walnut
Tawny
Amarelo– Yellow in Brazilian Portugese
Daisy
Gul– Yellow in Danish
Sunshine
Marigold
Khaki
Ochre
Bagel
Sparkles
Tumbleweed
Latte
Daffodil
Goldilocks
Cornbread
Chewie
Saffron
Sunflower
Apricot
Cheese
Orange
Noodles
Waffles
Buffy
Goldie
Acorn
Jaune– Yellow in French
Fawn
Apple
Biscuit
Cafe Ole
Gelb– Yellow in German
Scotch
Taffy
Buttercup
Geel– Yellow in Dutch
Oak
Melemele– Yellow in Hawaiian
Applesauce
Twinkie
Savannah
Birch
Truffles
Cheerio
Duck Name Inspiration
Naming an animal isn't always easy. But that's okay! There are lots of places you can get inspiration.
You can start with things around where you live. Are there pretty flowers in your yard? Do you have a favorite color? What about a favorite animal?
These are some excellent examples:
Goose
Egg
Petunia
Red
Blue
Themed names are perfect for a flock of ducks. Maybe you could name them all after Greek heroes or characters from your favorite movie.
These names might inspire you:
Oregano, Thyme, and Rosemary
Eenie, Meenie, Minie, and Mo
Odysseus, Troy, and Perseus
Help Choosing The Right Name
Understanding your duck's personality will help you choose a name. Are they sweet or feisty? Do they make noise?
These characteristics will help you pick the perfect name for your duck!
You want to pick a duck name that embodies who your duck truly is. If your duck is funny, then a funny name might be best.
If your duck is very serious, then one of the cool or badass names would be perfect!
If you're still having trouble, try picking a few of your favorite names and throwing them into a hat.
You could also try flipping a coin. You'll either get a random choice or realize which one you like most!
Conclusion
Whatever name you choose, it should be something that you like. You'll hopefully be using it a lot!
Ducks are very social and like to hold conversations. So don't be afraid to use their name and talk to them frequently. They may even learn to come when called!
They're also super smart and can even do tricks. So be sure to interact with your duck a whole bunch!
Rest assured, with so many names on this list, you will never run out of choices!
Did you find the names on this list helpful? For more awesome name ideas for your pet please read these other lists for more inspiration!
Related Posts